The contrast of colours offered by the cathedral's façade is the result of specific choices by its architect Giovanni Battista Vaccarini
.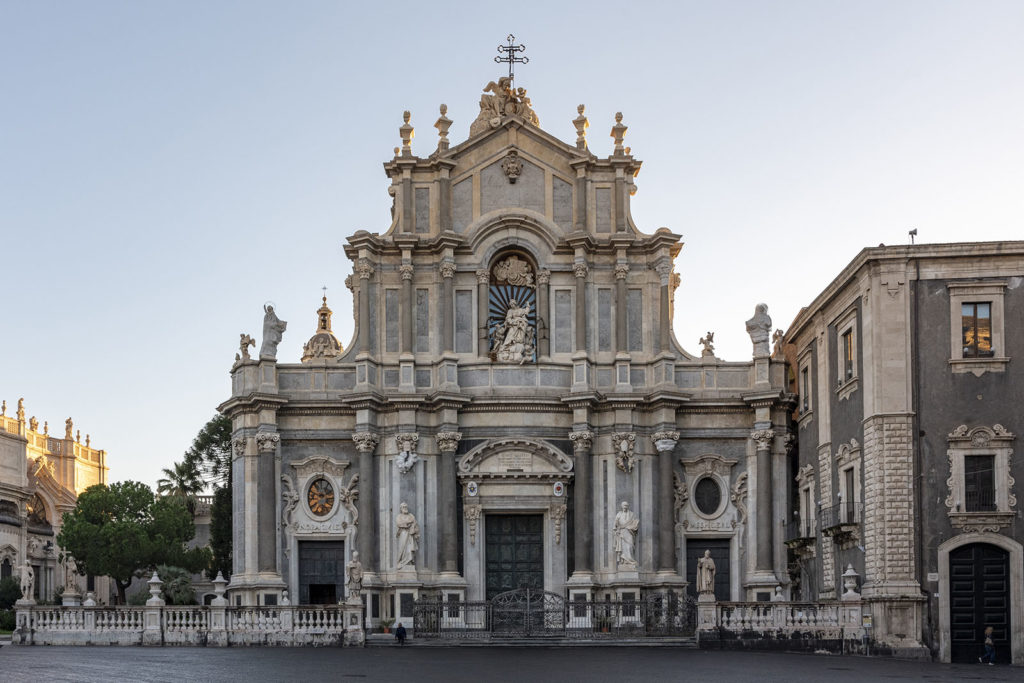 Grey lava stone
and white marble were used, which, by alternating their use, bestow liveliness upon the façade. The façade is split into three levels: in the lowest part there are the main portal and two lateral portals, each surmounted by large oval windows; on the second level, in a niche
, on a blue background with red beams, there is a white statue of St. Agatha
and the angels; finally, a triangular tympanum
completes the third level.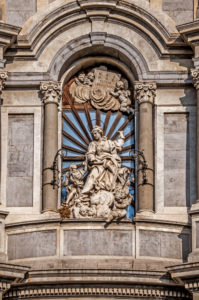 Colour also features inside the church. At the entrance, two pairs of red columns welcome visitors and a marble floor in various colours (red, green, yellow and white) leads worshippers to the altar.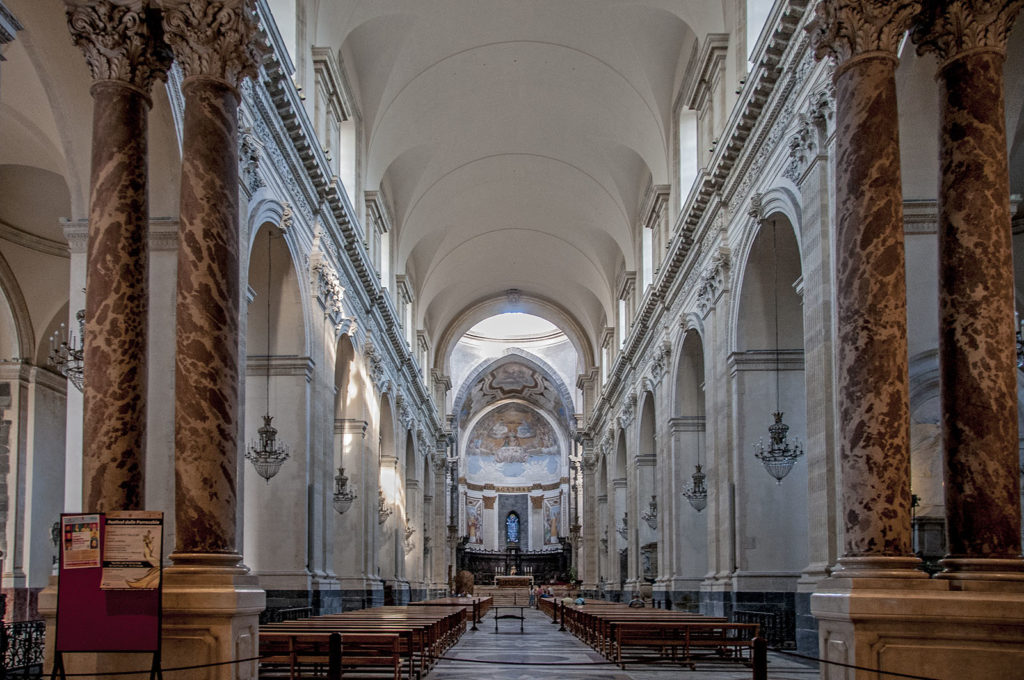 The church has a Latin cross
plan and is divided into three naves
by large limestone pillars with a grey lava stone base. This adds brightness to the whole room, which is amplified by light coming in through the windows of the nave.
At the end of the church you can admire the decorations on the main apse
by painter Giovanni Battista Corradini, who painted the Trionfo di Sant'Agata (Triumph of St. Agatha).