The church of San Giovanni Battista (St. John the Baptist) was rebuilt in the new town and became the prominent feature in the square where it is located, which bears the same name.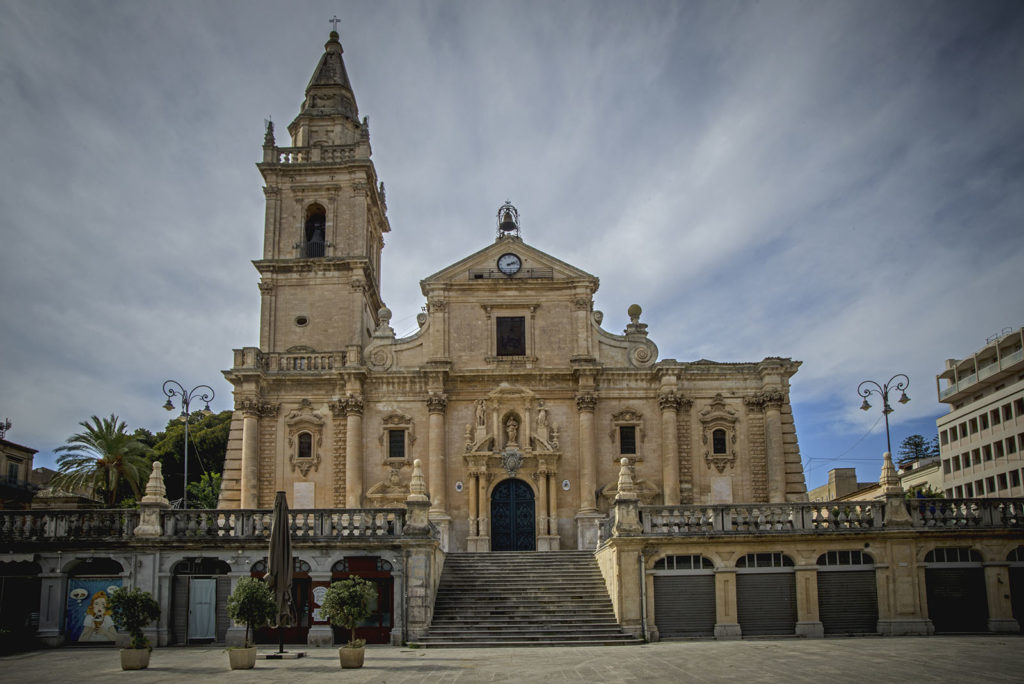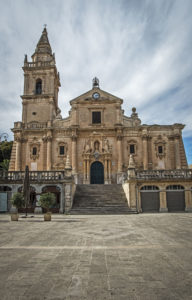 When hit by the sun, the church lights up and reflects onto the parvis
which, like a stage, lights up to reveal the spectacle of town life.
It is the result of a long reconstruction that began in 1720 and ended in 1778, when the church was ordained.
The story of the church of St. John the Baptist begins with the seat's transfer from Ibla to Ragusa.As a matter of fact, the new site
, offered a healthier environment at the centre of the new urban fabric.
Positioned above street level, the cathedral stands on an enormous base with a staircase in the centre for accessing the parvis, which is enclosed by a white limestone balustrade. The façade is huge. The first level is divided vertically into five parts by six columns resting on a tall base.
The central part contains the large entrance portal inserted between pairs of columns; above there is space for a niche
with the statue of the Immaculate Conception in the middle accompanied by St. John the Baptist
and St. John the Evangelist.
There is also bossage
decoration on the outer sides of the columns.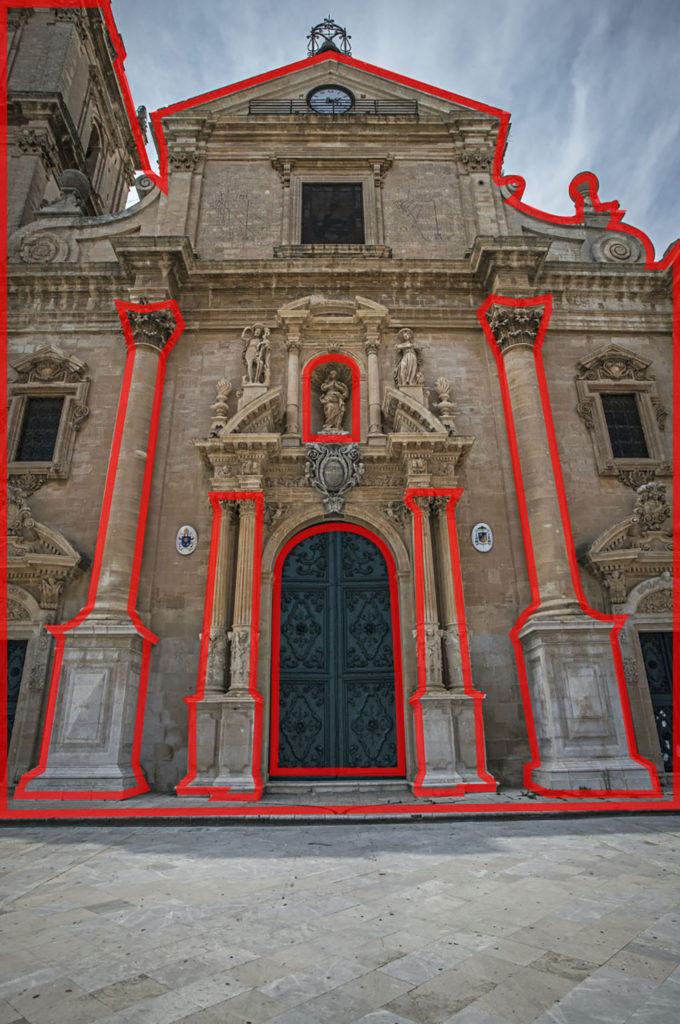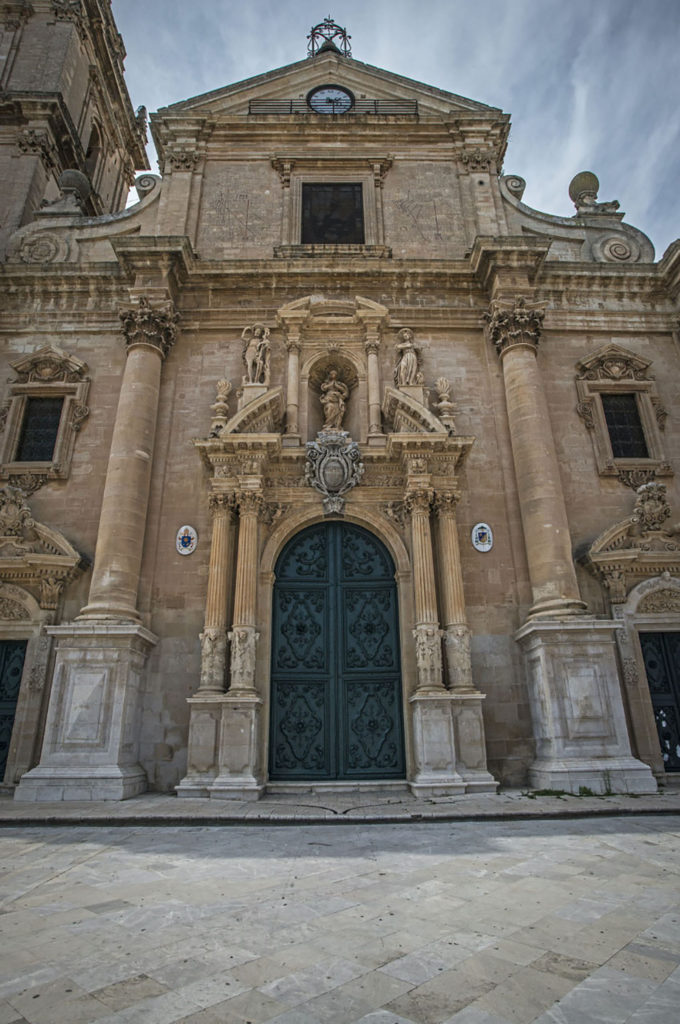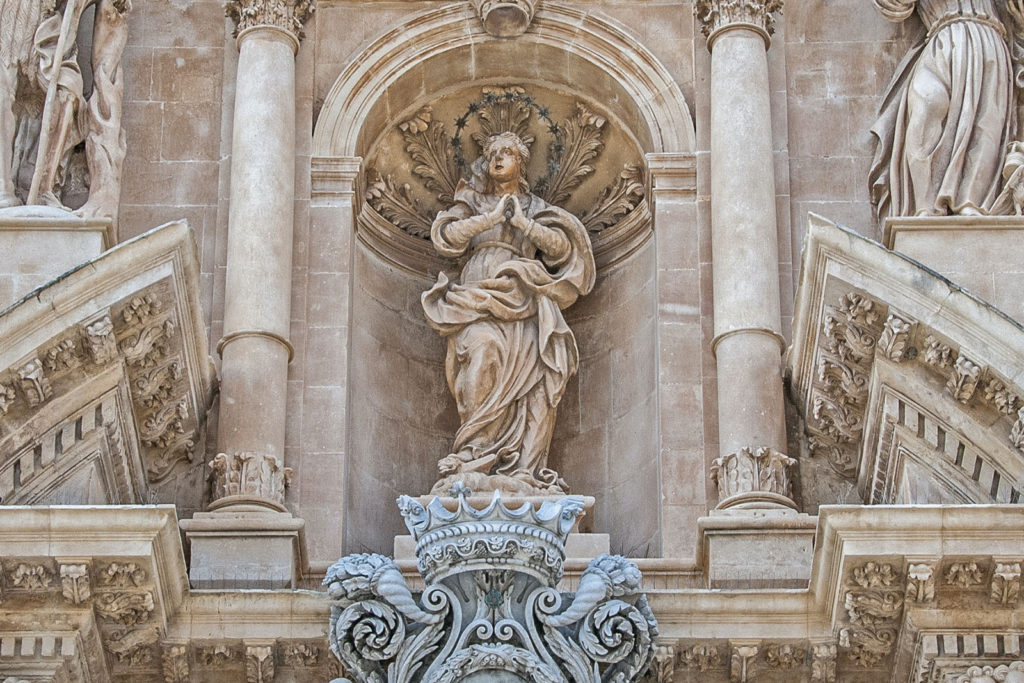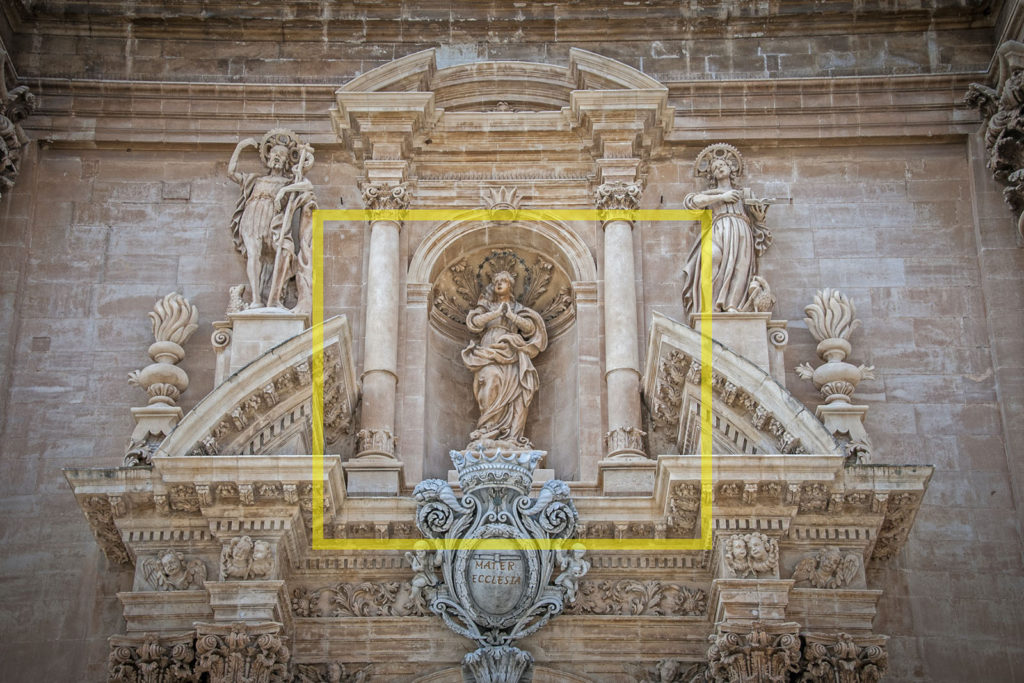 The second level is decidedly less elaborate and is completed with a classic triangular pediment and lateral volutes
.
One bell tower, not two, completes the façade. The dome that can be seen from Corso Italia was built in 1783 and clad in copper.