The exquisite late Baroque building located in Ragusa Ibla overlooks Via del Commendatore in the "degli archi" district and was purchased by the Municipality in the mid-19th century to become the seat of the Municipal Chancellery, hence its name, Palazzo della Cancelleria.
Construction work on the palace, which was owned by the Nicastro family
began in the first half of the 18th century, followed by subsequent modifications, seen clearly in the tympanum
which is not in line with the façade. There are also clear stylistic differences between its constituent elements.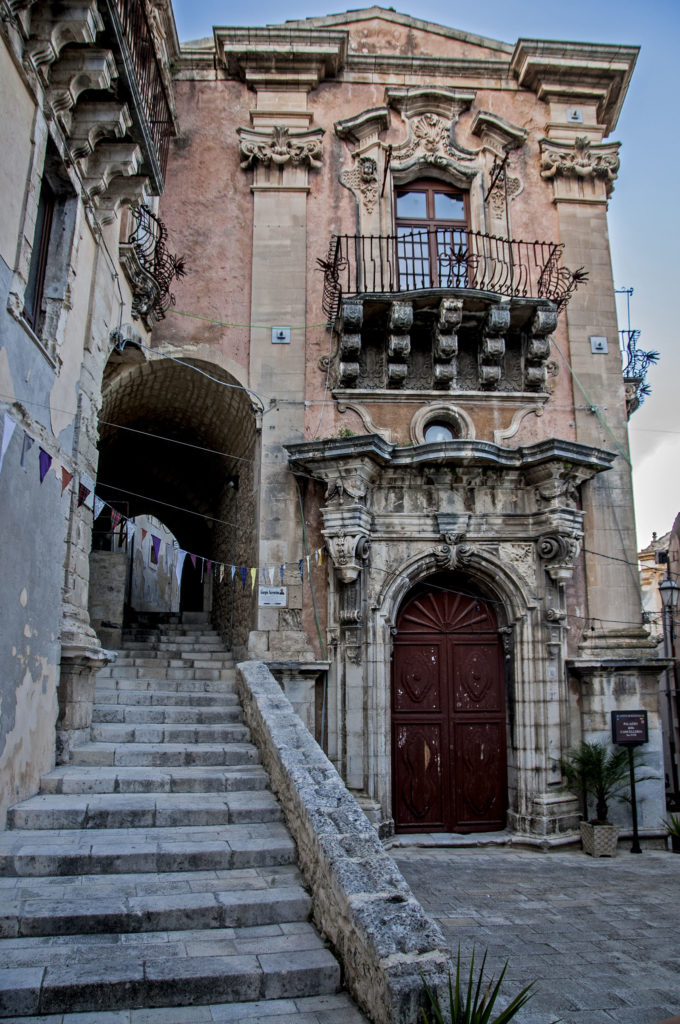 It was completed in 1760, as an extension to another building still visible thanks to the presence of the old stable. The main façade overlooks a small square in which two branches of the long staircase, once the only link between the upper and lower districts of the city, are connected.
The façade is embellished by a portal that seems to be guarded by the faces of two cherubs carved to decorate the lateral pilaster strips
.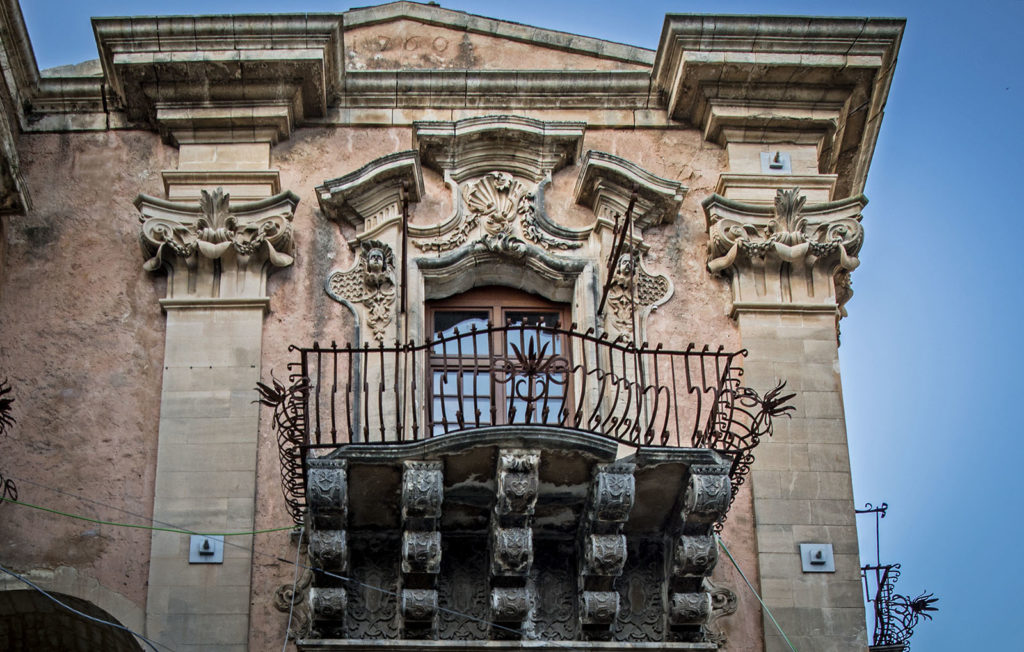 The articulated entrance to the Baroque complex, perhaps built later, is dominated by an arch supported by carved pillars and a central tribune with a balustrade with curved balusters, which rests on five corbels formed of large 17th-century volutes.
The side elevation has two large windows connected by a mixtilinear cornice, but the most theatrical element is the entrance portal leading to the former stable connected to the upper floor by a natural pietra pece ramp.