Piazza Duomo is one of the most important squares in Catania. In a few dozen metres, this location houses priceless artistic and architectural heritage.
The Cathedral of Sant'Agata
is one of the buildings on the square, an area that has always been brimming with life. After the 18th-century reconstruction, the cathedral played the role of a scenic backdrop, without neglecting its important function as backdrop to the modern Via Ferdinandea (now Via Garibaldi) located in line with the church.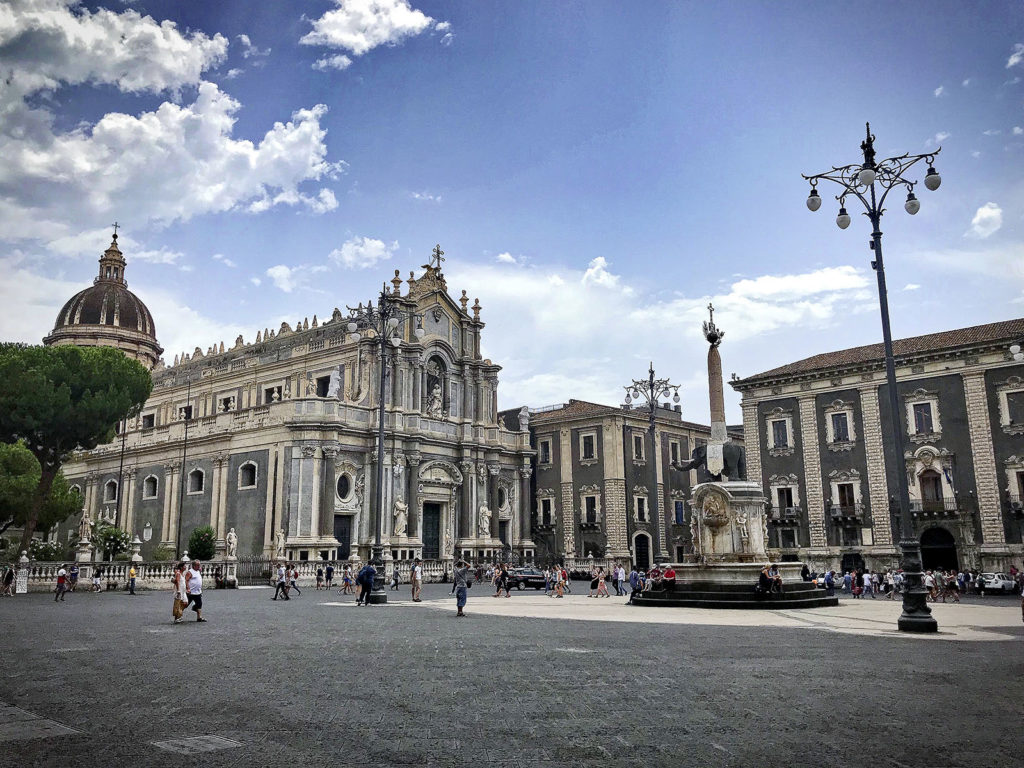 The Cathedral's history began with the Norman King Roger I of Sicily, who built it using the foundations of the Achilliane Roman baths, where the saint was martyred in 251 AD.
Completed in 1094, the Norman cathedral had a Latin cross plan with three naves and three apses and elements that led to a fortified church
with two watchtowers.
The sovereigns who ascended to the throne over the centuries changed the appearance of the church, where the remains of St. Agatha were moved in 1376. Between the end of the 1500s and 1693, the bishops had the vaults decorated and raised the floor level to insert a large wooden choir.
The apses
were then modified and the Roman painter Giovanni Battista Corradini painted the upper part of the semi-dome
with "Il trionfo di Sant'Agata, incoronata da Cristo e Maria" (The Triumph of St. Agatha, Crowned by Christ and Mary), while the decorations of the Saint's chapel were carried out in 1684 by the Catanese painter Paolo Mignemi.