The Benedictine Monastery is located on the hill of Montevergine and is one of the city's largest complexes. Today it is still considered the second largest monastic complex in Europe.
A very long history marked by the passage of time (a testimony of which are the remains of the Roman domus, or house, with the remains of a mosaic floor), civilisations and natural disasters that have made it one of the most resilient and richest cultural sites on the entire island.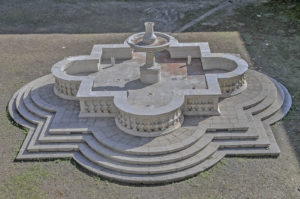 It was founded by the monks of Cassino in the 16th century, when the western cloister was constructed, with the large Carrara marble quatrefoil
fountain completed in 1608, as well as most of the rooms used for monastery life including the kitchens, the basement cellars, the monks' cells over two floors, the refectory
and the parlour.
With the eruption of 1669, the monastery was hit by magma that surrounded the building's walls and reached the first-storey windows. Traces of the lava flow are still visible along the retaining walls, which were built especially to divert it. In 1693 it was hit by the great earthquake and suffered serious damage.
The new monastery design included the construction of four large courtyards that would make it the largest in the world, but only two were completed, extending it by around 1450 square metres.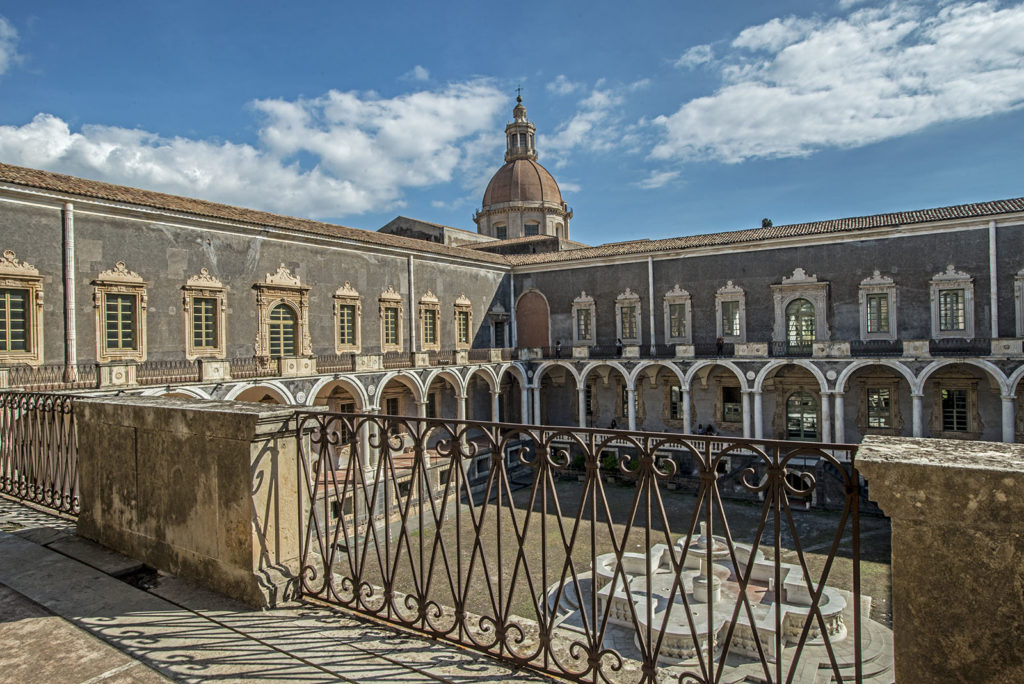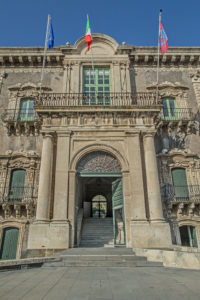 The decision to increase the spaces allowed for the construction of the cloister of Levante where the eclectic and elegant Caffeaos
was inserted.
The two external elevations, south and east, are late Baroque, marked by giant pilasters
with diamond rustication
and crowned with Corinthian capitals
. There are windows and balconies adorned with a series of volutes, flowers, masks and nymphs.
Among these is the austere neoclassical portal of the main entrance, a late 18th-century modification.