The interior of the church has an austere and proportioned spatiality, a Latin cross plan with the typical three naves and diffused light that enhances the small details of the sober trabeation
, leaving the naves in half-light.
The movement of the central nave is created by the pattern of arcades resting on coupled columns
surmounted by the barrel vault
decorated by the Vaccaro brothers in the first half of the 19th century with stuccoes and frescoes featuring figures of biblical heroines.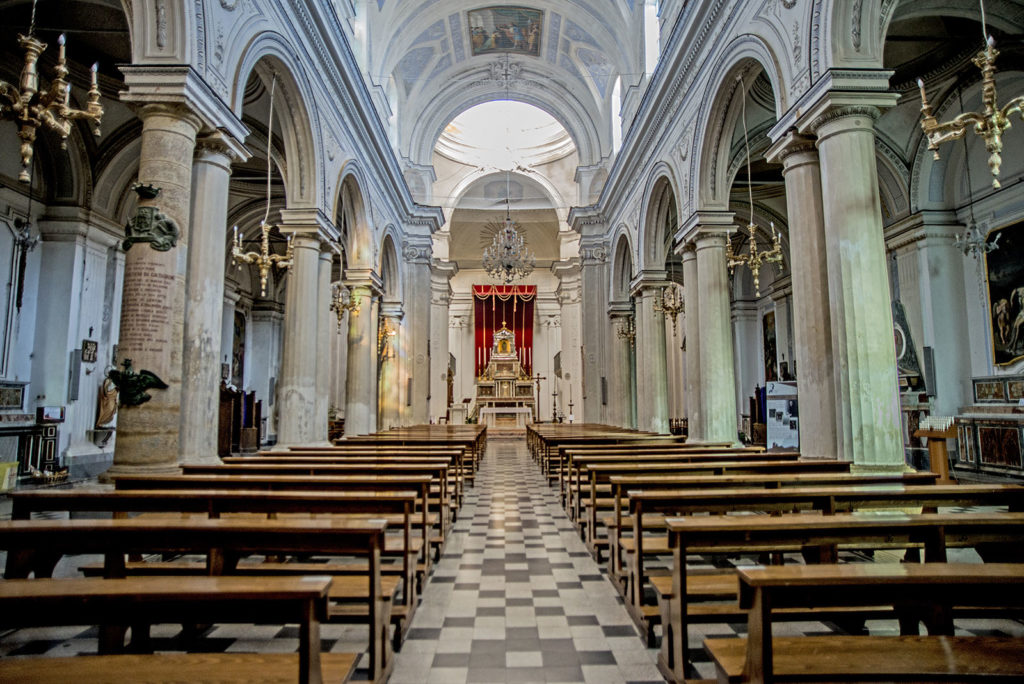 The light diffuses from the side windows of the vault, while the naves are divided into five sections each with an elliptical segmental dome on pendentives
. Each of these sections houses altars that are slightly recessed into the wall.
The transept has two chapels: on the right is the chapel of the Santissimo Sacramento (Most Blessed Sacrament); on the left is the chapel of the Candelora which houses the marble statue of the Madonna del Salterio (Virgin Mary of the Psalter) created by Domenico Gagini
in 1492.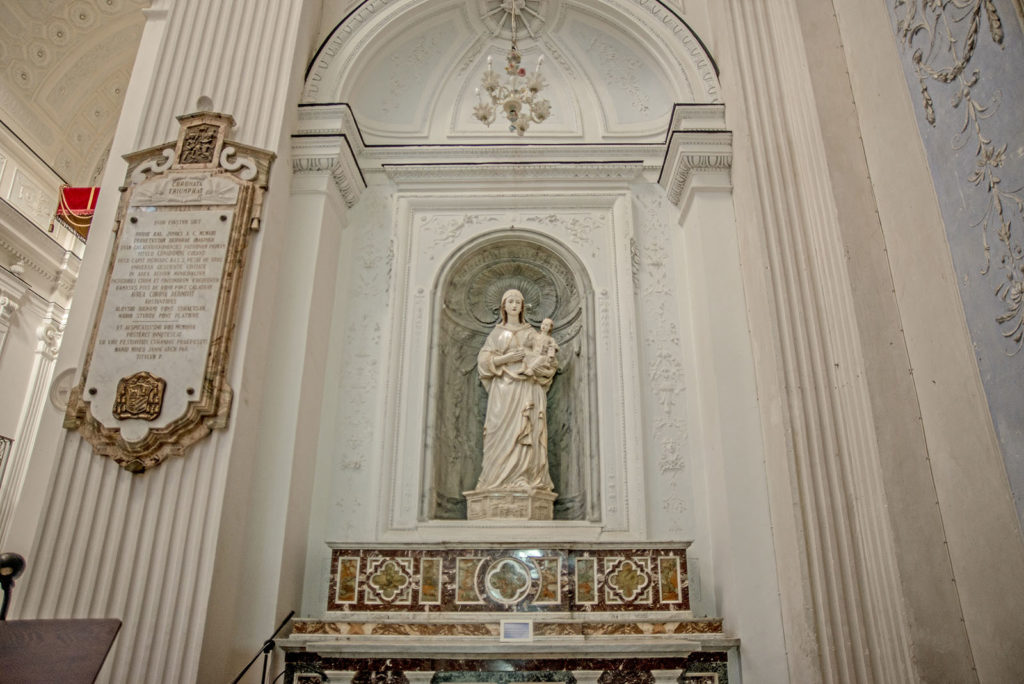 Between the Apse
and the chapel of the Candelora, there is a space reserved for the bell tower. It has a rectangular plan with a central elliptical compartment that contains the helicoid service staircase.
The most valuable element inside the church is a relic kept on the marble of the main altar: the altarpiece of the Madonna dei Conadomini, a 13th-century wooden panel of Byzantine origin painted on both sides, the Virgin and Child on the front and the Passion of Christ on the back.