The church of San Domenico (St. Dominic) is adjacent to the former Dominican Order convent, now used as a school, and overlooks Piazza XVI Maggio, adorned by the gardens of the "Villetta di Ercole" (Hercules' Small House).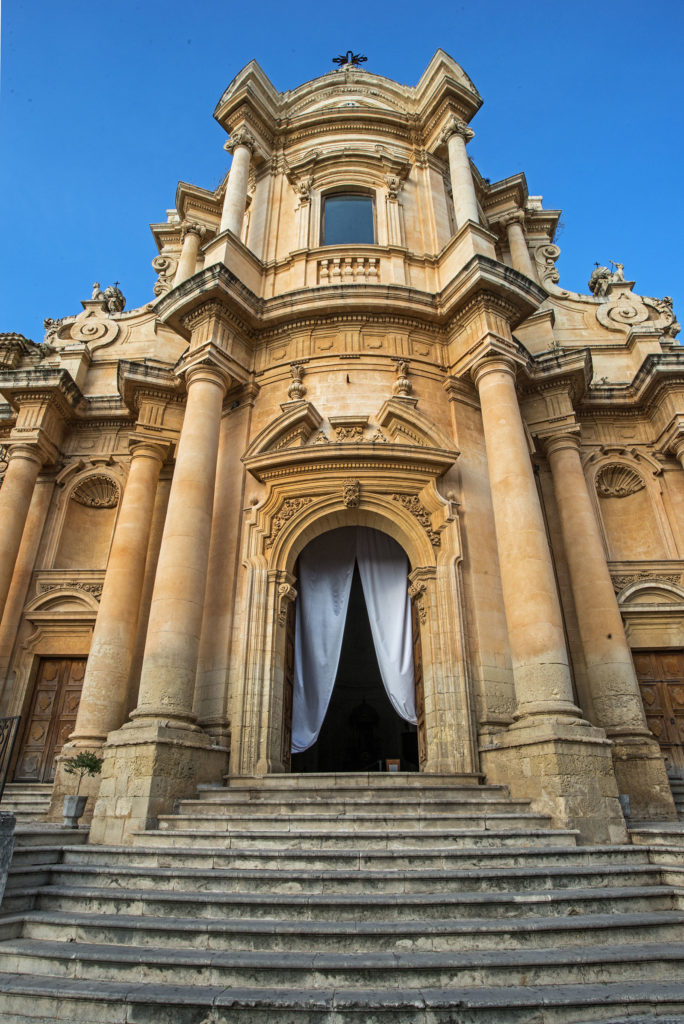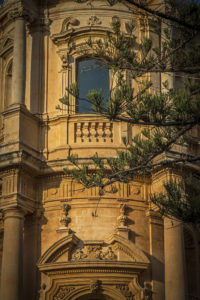 The religious building was built between 1703 and 1727 according to a design by Rosario Gagliardi
, and is considered the most representative church of Baroque in Noto for its uniqueness.
Here Gagliardi perfected what he had already experienced in Modica with the models of the church of San Carlo ai Catinari, and perhaps the Kollegienkirche in Salzburg.
The façade is strongly convex in the central part; it appears to stick out due to the compression of the internal spaces that "push" outwards.
The elevation, pre-empted by a short curved staircase, is divided into two levels.
The first is dorico
, and the second is Ionic, and recaptures the theme of the free-standing column placed at the points where the convex part curves, emphasising it, as if seeking interaction with the surrounding environment.
Thanks to these elements, the façade has a strong dynamism accentuated by the play of light in chiaroscuro, as well as the elegant niches in the sides of the convexity, creating movement on the majestic mass of the façade.