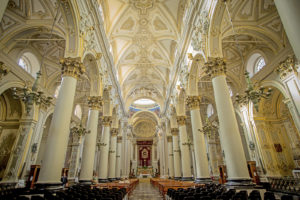 The cathedral of San Giovanni Battista
(St. John the Baptist) has a Latin cross
plan, is divided by three naves
and has a transept
at the end.
The interior decoration is very interesting, since it plays on the contrast between the black pietra pece
and the white stucco
and limestone.
This is also echoed in the floor dating from 1848; the decorative motifs of the white stone are inserted between black stone slabs, creating a splendid effect. This darkness is contrasted by large stuccoed columns and the decoration of the vault in light, delicate tones.
The capitals
of the columns successfully combine the brilliance of gold and the black pietra pece in one single architectural element.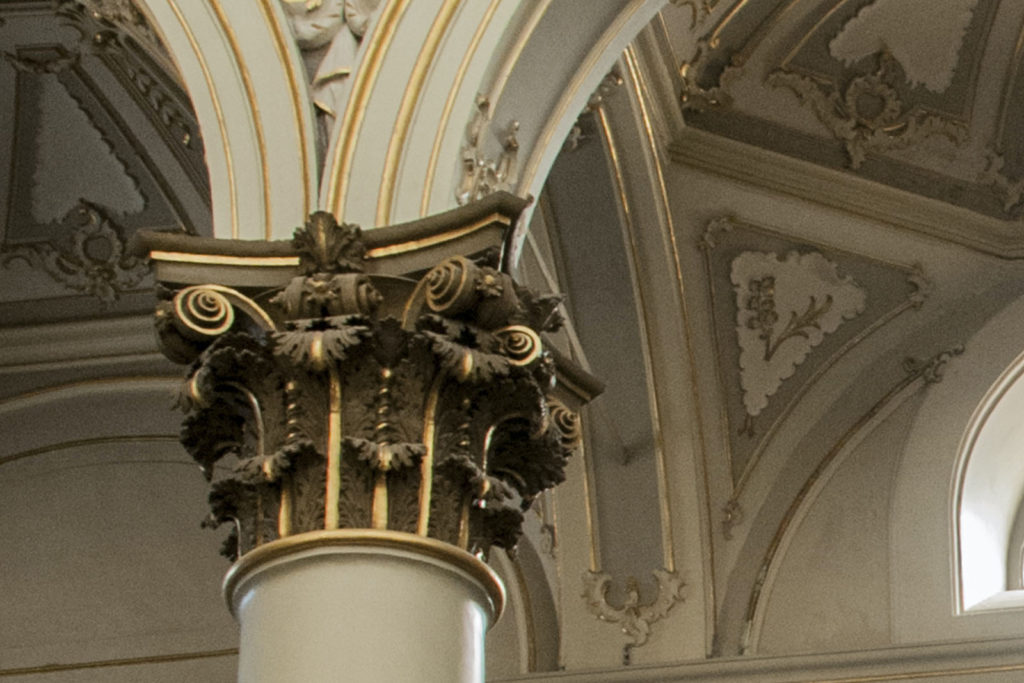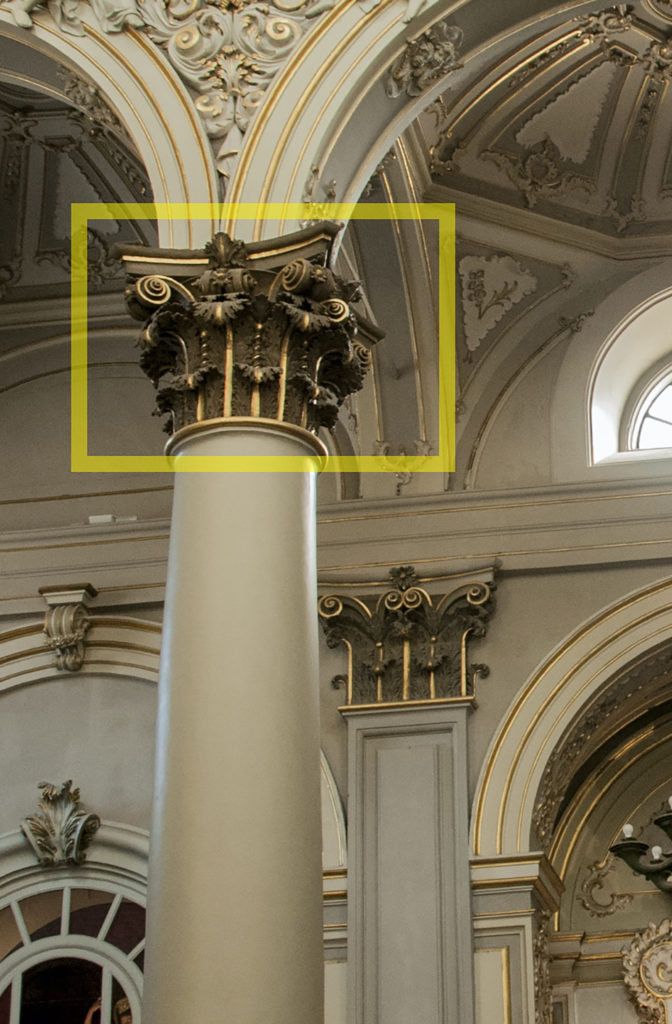 The gold decorations that illuminate the church are the handiwork of brothers Giuseppe and Gioacchino Gianforma, who created the gilding between 1776 and 1778.
The same artists also made the angels above the alter painting of the Nativity to the right of the transept.
On the other side, above the marble altar, is the painting of Madonna del Buon Consiglio (Our Lady of Good Counsel). The protruding bronze cross is set against the background of the paintings of Our Lady of Sorrows, Mary Magdalene and St. John the Baptist. Witnesses to the biblical event are the stucco statues of the theological virtues: Faith, Hope and Charity.
The chapels in the lateral naves are the result of a renovation that took place in the first half of the 19th century; the old altars were demolished and space was made for the new small chapels.