The façade of the church was built, during an initial phase, by the architect Alonzo di Benedetto from Catania and later enriched and completed by the portal created by the architect Vaccarini
.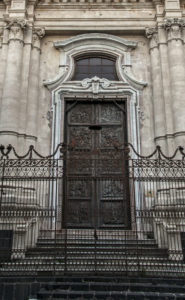 The building's façade is characterised by a strong three-dimensionality, especially in the first level, set out by the articulation of the four columns that seem to project from the façade, increasing its size.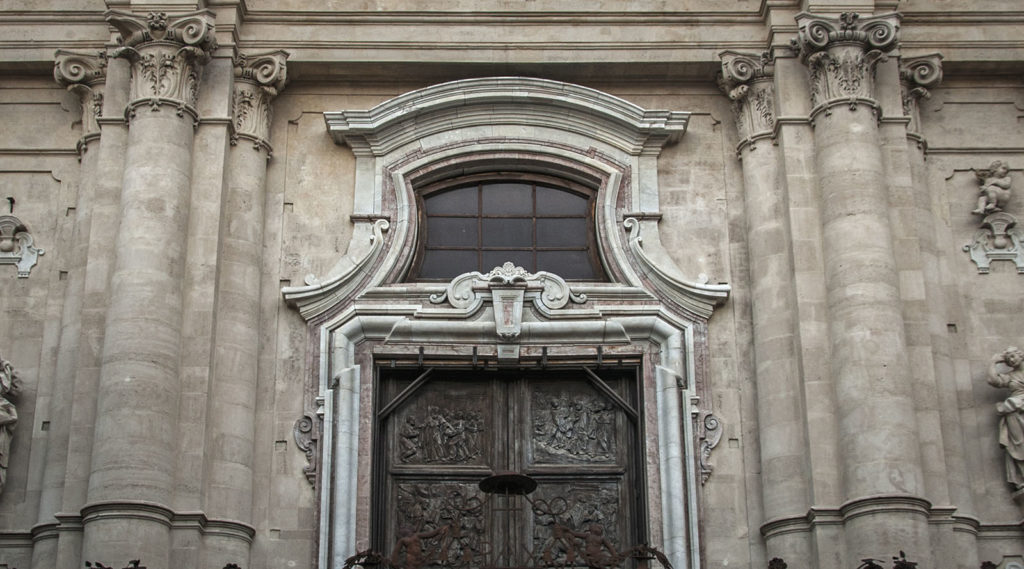 The trabeation
and the broken tympanum
are also impressive and the highly pronounced dentils emphasise the chiaroscuro effect.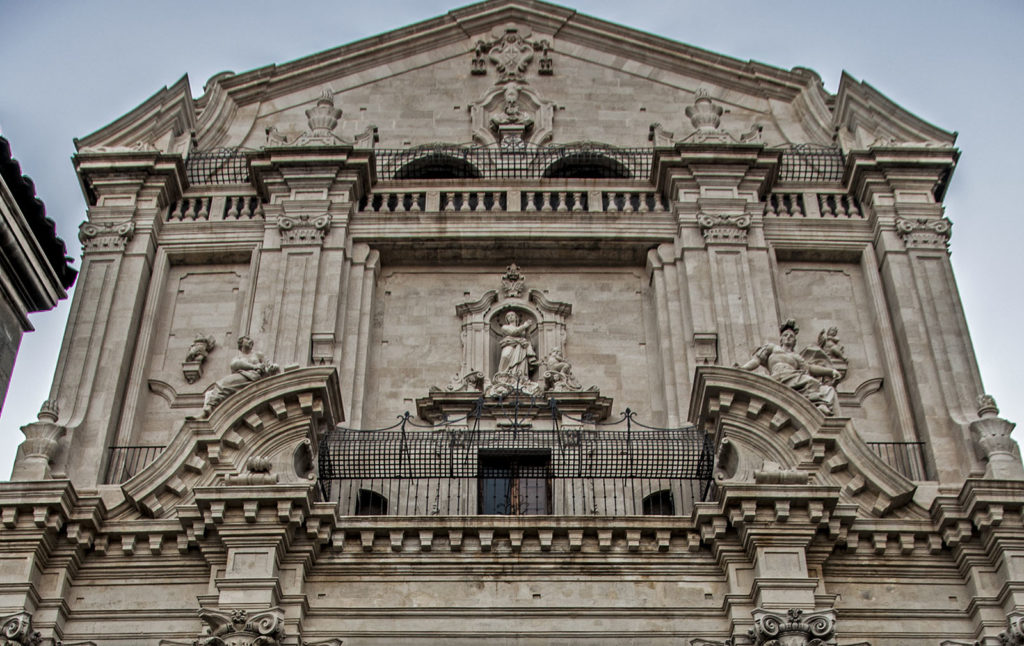 The church entrance is preceded by an elegant vestibule
with a staircase leading to the only internal nave illuminated by light from six large windows on the vault and light radiating from sumptuous candlesticks.
The floor, dating back to the late 17th century, is in polychrome marble and was recovered from the ruins of the earthquake. As you look upwards, your gaze is entranced by one of the most scenic vaults of Sicilian Baroque, frescoed by the Messina-born painter Giovanni Tuccari
between 1726 and 1729. The vault is divided into three sections: the right side depicting scenes from the life of St. Benedict of Nursia, the left side and the central frescoes.
The central part of each window features elements called lunettes, also frescoed with female figures.
The rich central altar was executed between 1792 and 1795 and is composed of precious hard stones, such as Sicilian jasper, considered one of the most valuable materials used in the Baroque period, while the other details are in stamp silver and pure Venetian gold.