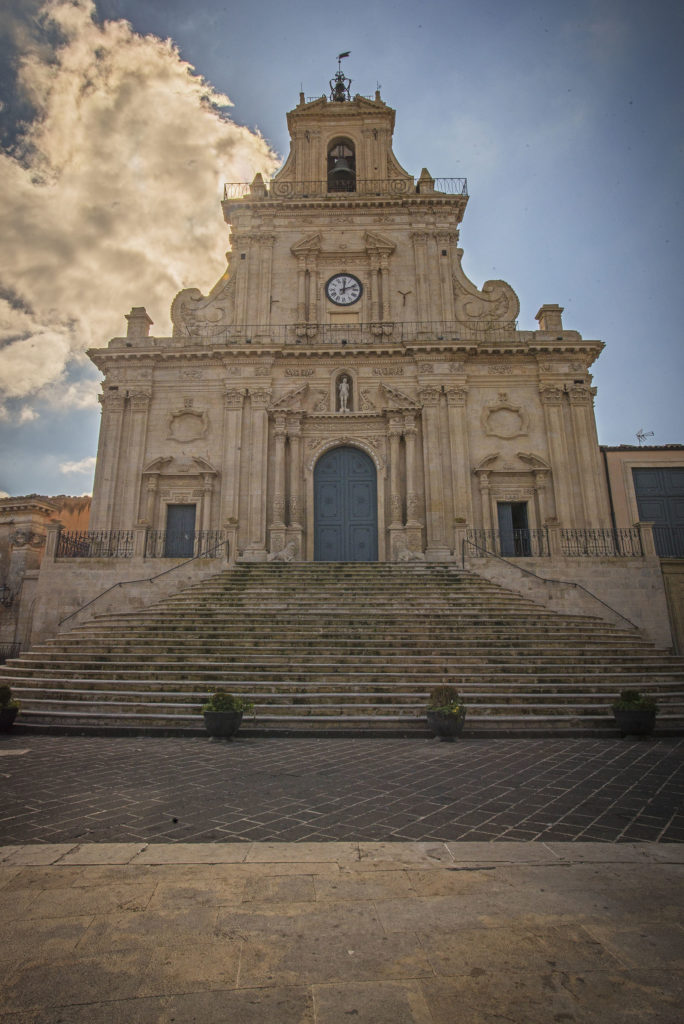 The church of San Sebastiano (St. Sebastian) is above street level and accessed by a long flight of stairs. The façade, 35 metres tall and made of white limestone, was designed by the master architect Mario Diamanti of Syracuse.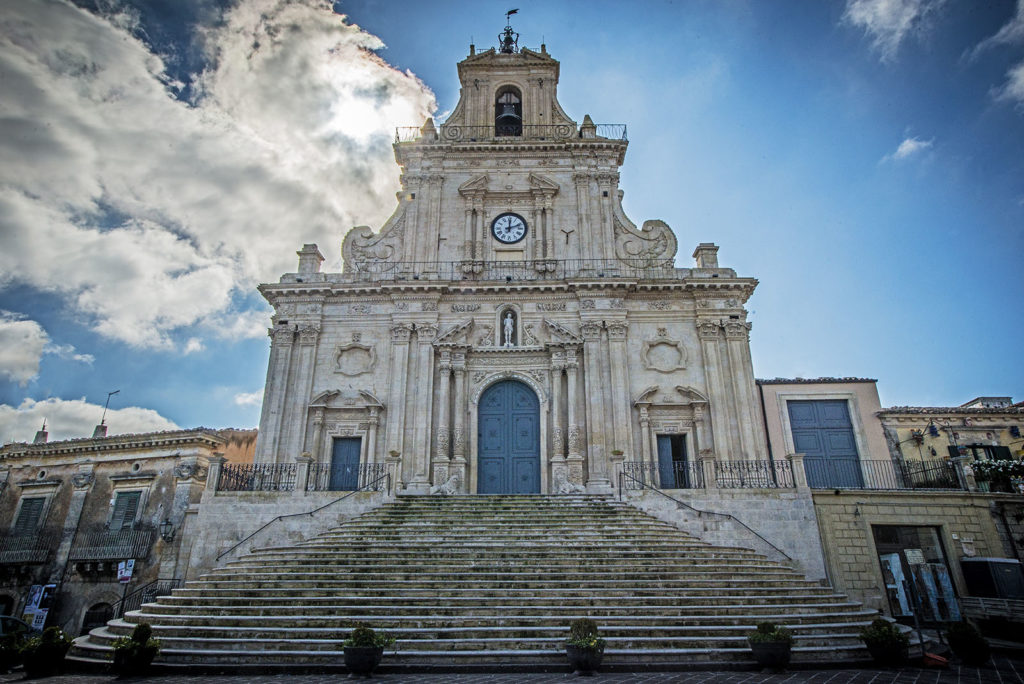 It is formed of three levels. The first contains the three entrance portals, the largest in the middle is framed by two pairs of columns resting on two lions and finished at the top by a niche
housing the statue of St. Sebastian.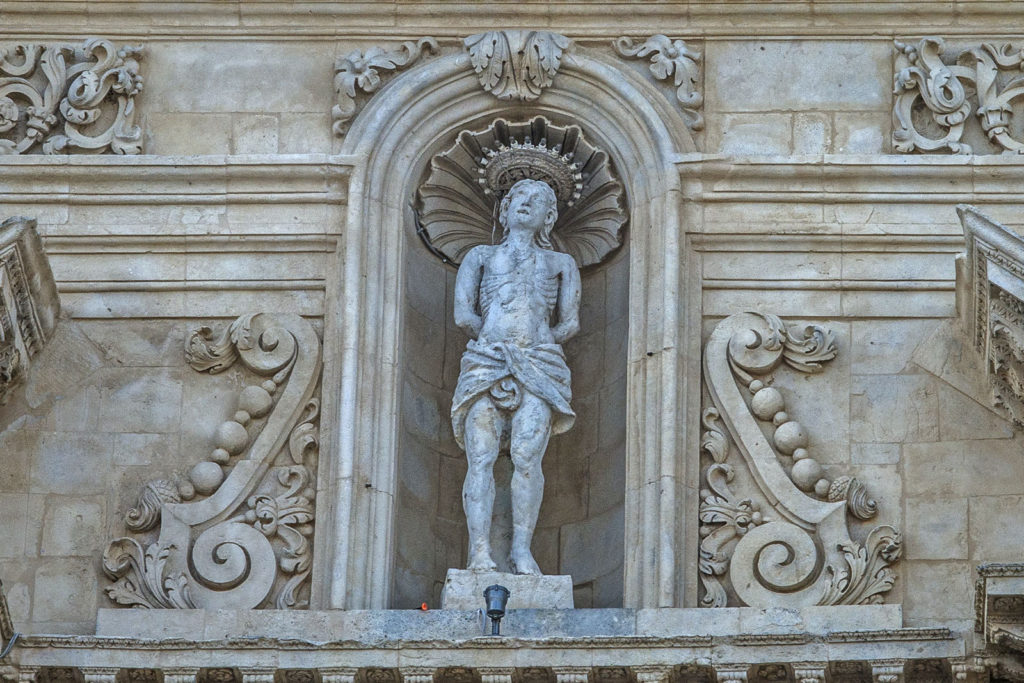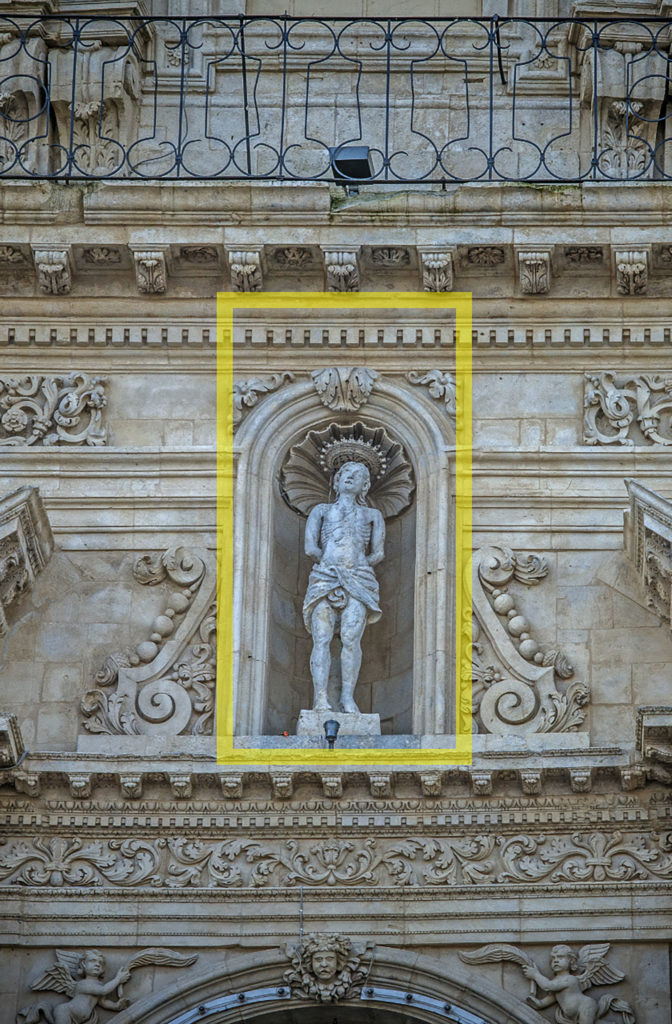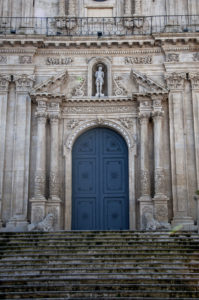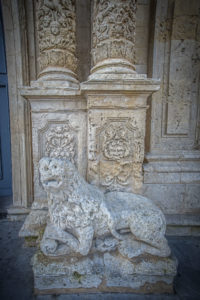 The second section contains the clock and is completed at the sides by two volute
; the third level
was finally completed around 1768 with a bell tower.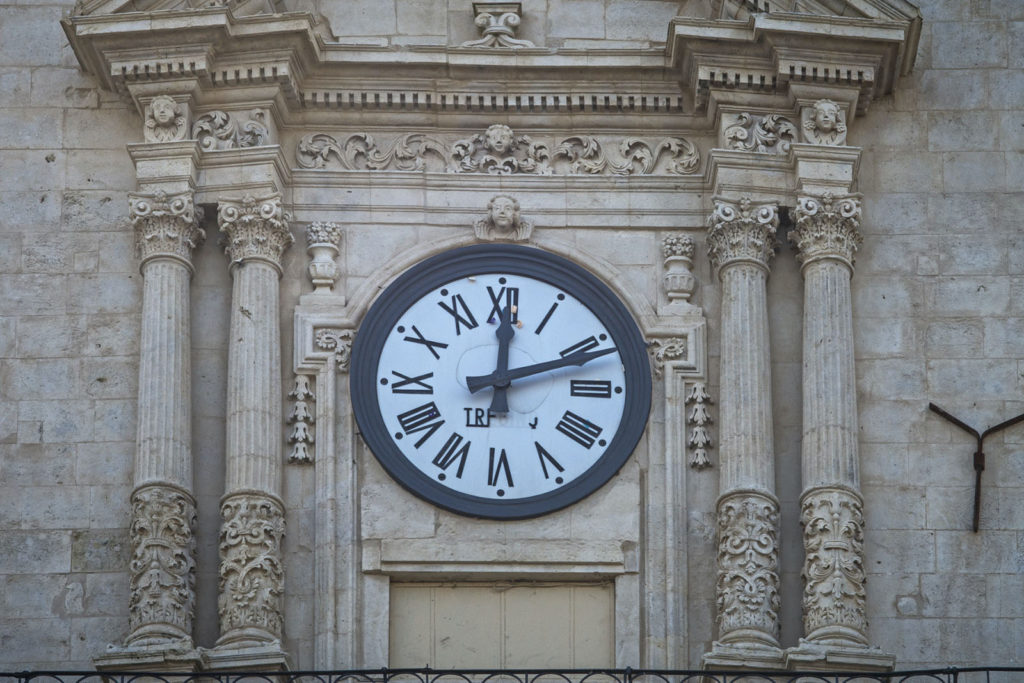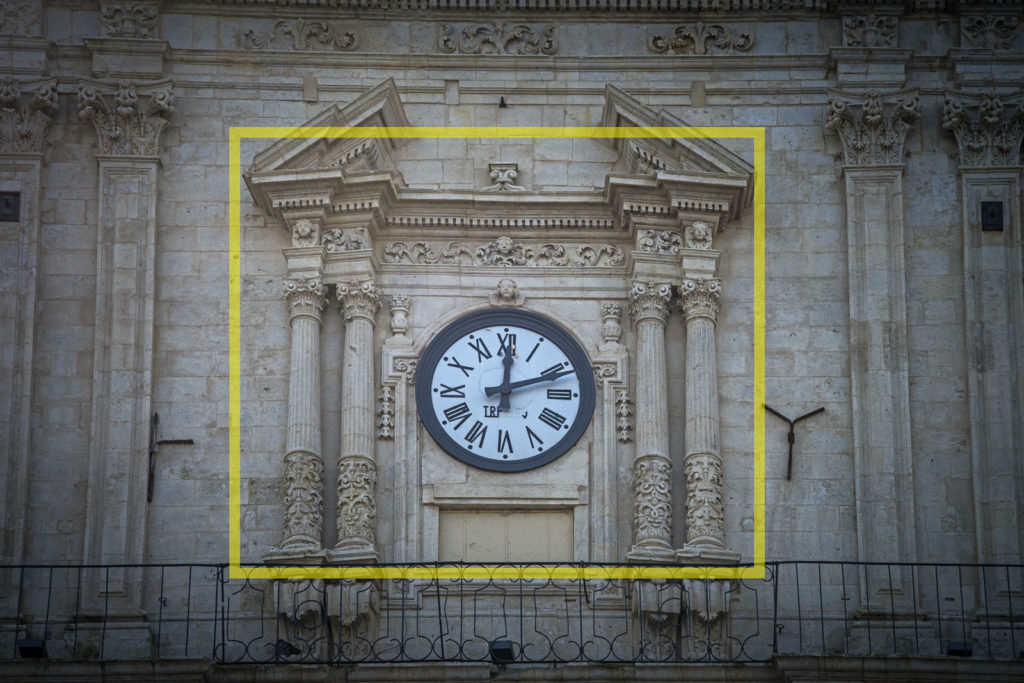 The monumental exterior is matched by an incredibly precious interior: it's a veritable treasure! Divided into three naves
, the interior is a triumph of colour.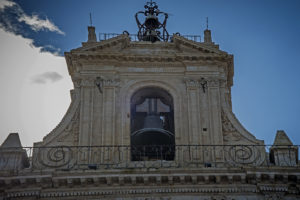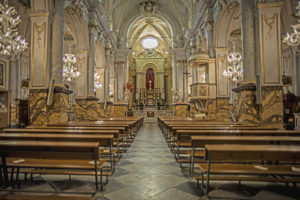 A black and white chessboard floor follows worshippers throughout the church. White and yellow faux marble covers the columns and their base.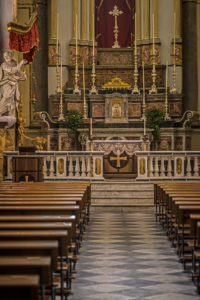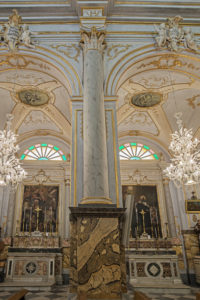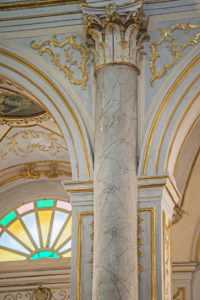 The white walls are illuminated with golden decorations that elevate the interior.
The vault of the nave is enriched by three frescoes painted by Gioacchino Gianforma and large windows with colourful glass that flood the interior with light.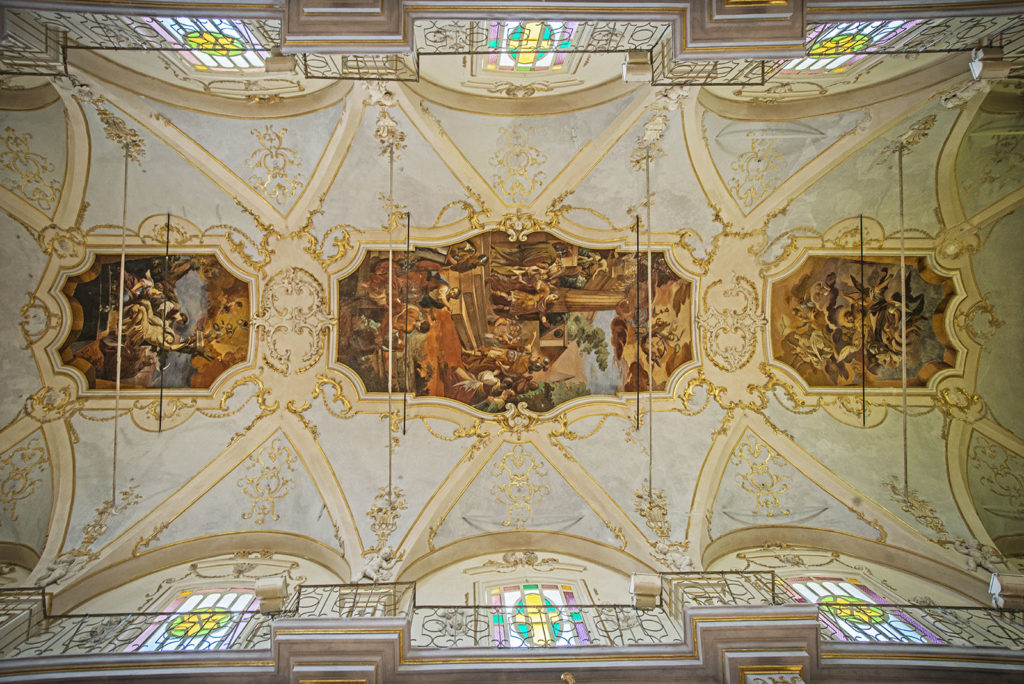 The same windows are also found above the altars
in the side naves, illuminated further by brilliant Murano glass chandeliers.