The construction of San Giorgio by the clergy and the Hyblaean aristocrats was not only entrusted to the skill of local master builders, but made use of the valuable presence of the architect Rosario Gagliardi
, who executed the project.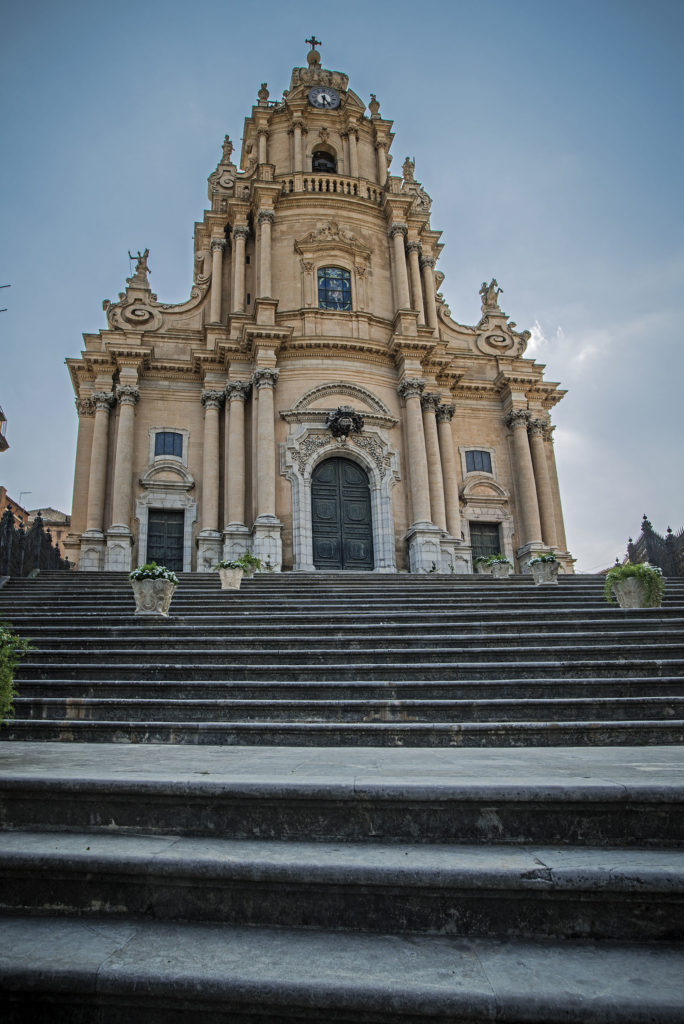 The works, which lasted a long time, even with donations, began in 1738 and ended with the completion of the façade in 1775, while the dome was built around 1810.
At that time, Gagliardi was at the height of his career for the construction of numerous buildings in the city of Noto, including the indisputable attribution of San Domenico, of which San Giorgio is a transformation with vertical thrust.
The impressive scenographic effect was to surpass the rival church of San Giovanni Battista (St. John the Baptist) that occupied the Patro plateau in the new Ragusa.
The beautiful Baroque church of San Giorgio is located in the charming streets of Ibla, in the oldest district of Ragusa. Before the earthquake of 1693, the city's original mother church stood in the east of the township, where the Giardino Ibleo (Hyblaean Garden) is now located.
The garden houses the old 15th-century portal
of the church that no longer exists.
The present church of San Giorgio stands in a central position, replacing the Church of San Nicola.
Considered one of the masterpieces of the Hyblaean Baroque, the building can be reached by a staircase of over 50 steps and acts as a scenic backdrop to the irregular and slightly sloping square. The bell tower façade, of Sicilian tradition, aimed at creating a two-dimensional backdrop, in San Giorgio is transformed into a tower façade thanks to the skilful use of overlapping walls, ending in the belfry, achieving an unprecedented solution in Italian Baroque.
The front of the façade is slightly shifted with respect to the trajectory of the space, increasing the vertical thrust of the church's mass.