The church of Madonna della Stella (Our Lady of the Star) is one of the two main hubs of religious life in Militello, together with the Mother Church of San Nicolò or San Salvatore (St. Salvador).
Both churches were destroyed during the 1693 earthquake and remained without a seat for many years until the feudal families funded their reconstruction.
The church, dedicated to the city's patron, the Madonna della Stella
, was founded in the district of Sant'Antonio Abate; its foundation dates back to 1722 and it was completed in 1741.
The façade rises to the top of a modest but scenic staircase, acting as the main backdrop to the square of the same name.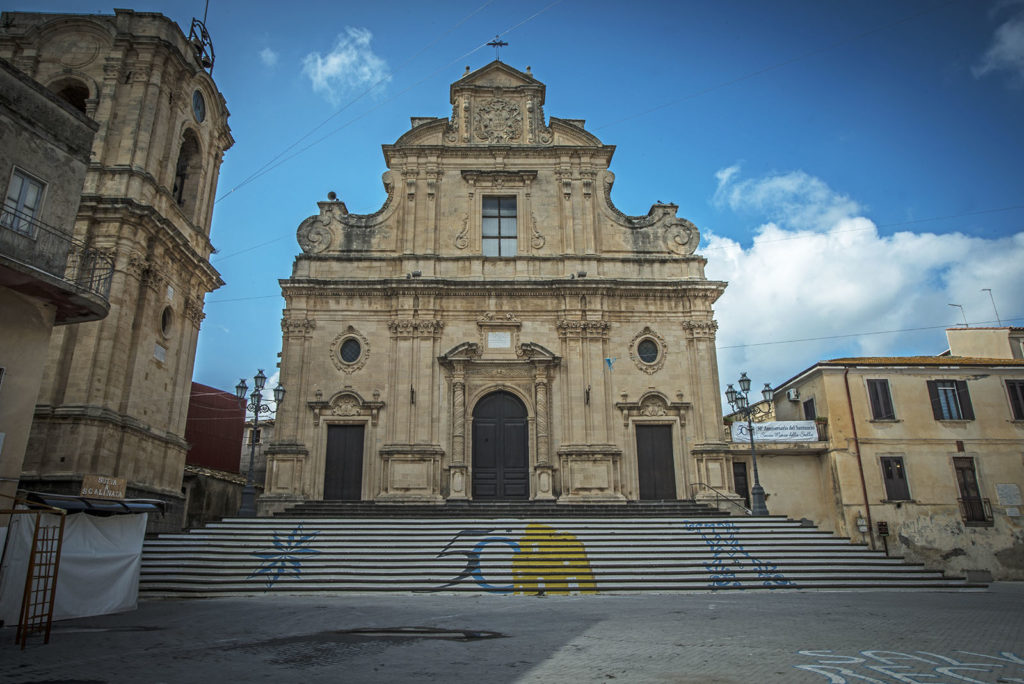 Designed by the architect-sculptor Giuseppe Ferrara, who settled in Palazzolo Acreide and was active in the reconstruction of the Val di Noto, the façade is in typical late Baroque style.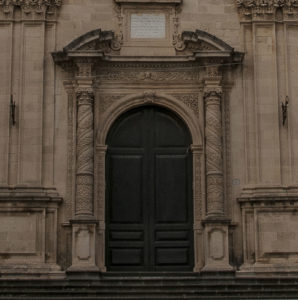 The harmonious stone façade rich in carvings is divided horizontally into two levels and vertically by Corinthian
pilasters enclosed at the sides by elegant volutes that make the structure move. In the middle is a large window that illuminates the central nave.
The first level, richly decorated, is lightened by three openings, of which the central one stands out most.
It consists of a beautiful entrance framed by a stone portal with decorated Solomonic columns
, which interact with the curvilinear pattern of the two oculi placed above the entrances to the lateral naves.
On the left side of the façade, but detached from it, is the sturdy bell tower
dating from 1773, which incorporates the motifs of the pilasters and the oculi of the church elevation.