The convent's cloister is the place around which the life of the friars was organised.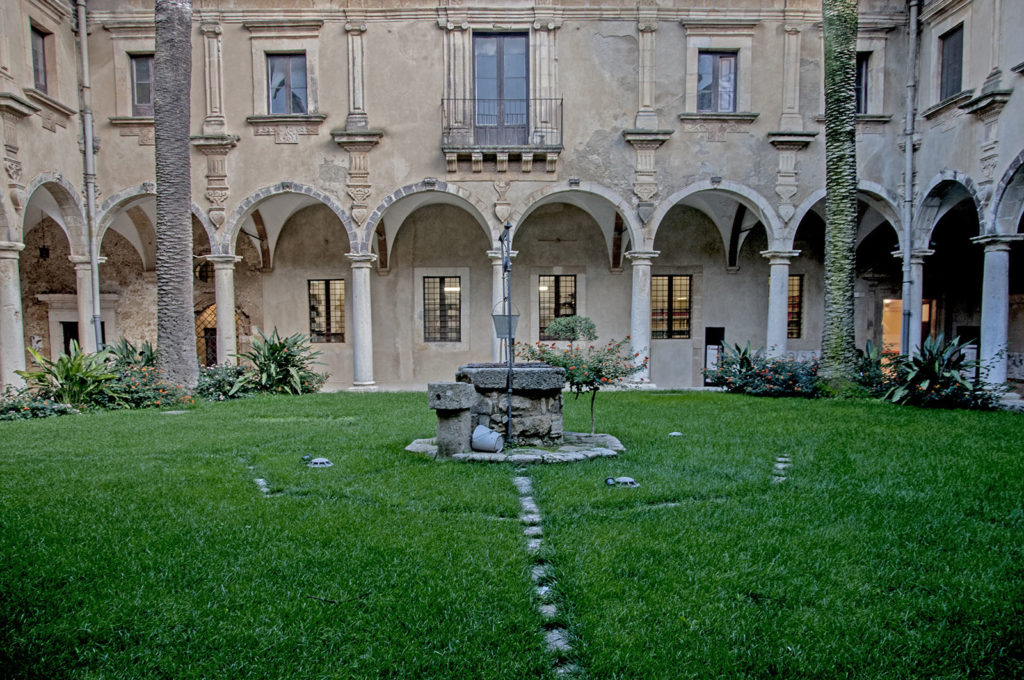 Specifically, the cloister of St. Francis reflects the spirit of poverty of the family of mendicant friars in its sober and rigorous appearance.
After suffering the disastrous earthquake of 1693 and the bombardments of 1943, it was rebuilt according to the Late Renaissance style
of the time, recognisable in the essential lines of the interior elevations, outlined by sixteen windows and four balconies, framed by Ionic pilasters
, which overlook the square space.
The area is marked by twenty-four monolithic columns
whose purity of lines is interrupted only at the arcades, decorated with grotesque masks in the centre of the arch. The arcades are one of the few elements that create a pattern inside the cloister, giving multiple perspectives.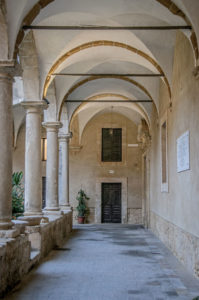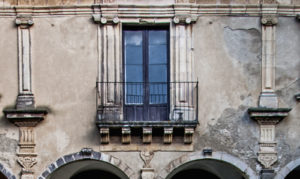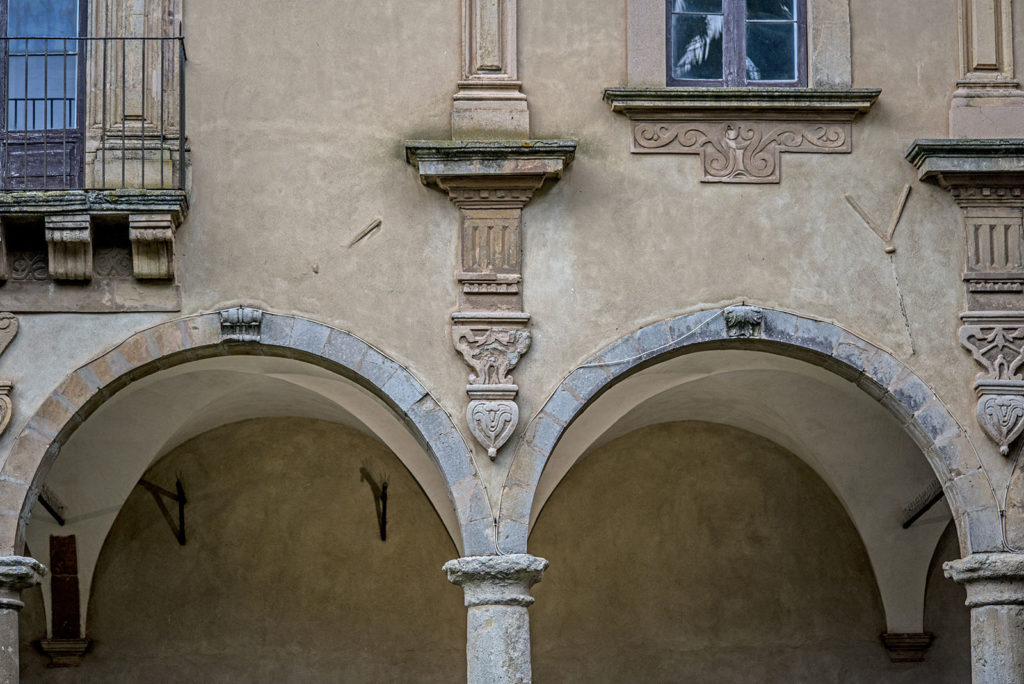 The essential nature is also found in the sober use of materials such as stone for the arcades and columns, and in the decorative details arranged on the wall made with a neutral coloured plaster.
Inside, there is a stone well and a lush green lawn with four palm trees, planted during the 1937 restoration.
This space steeped in history has two entrances: a more modern one, in a floral style, which dates back to the 20th century, with the commissioner's coat of arms. The other, older one is located near the chapel and has the Franciscan emblem in the lunette.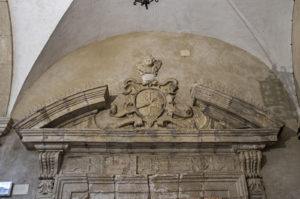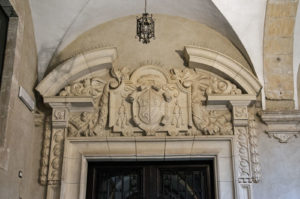 The cloister reveals the few traces of the medieval convent with its ogival
stone portal, which, unfortunately was remodelled at the top with the insertion of an elliptical window in Late Renaissance style.