Via dei Crociferi
is a street a little more than one hundred metres long where some of Catania's major Baroque architecture was built.
Among these is the exquisite church of San Giuliano (St. Julian), part of the architectural complex of the former Benedictine monastery. When the building in the old town (now Piazza Cutelli) was destroyed by the earthquake, the abbess Bonaiuto began its reconstruction. In 1703, with the help of her brother Don Fernando and the Bishop Riggio, the abbess sold the ruins of the old monastery and land, and began reconstruction on Via dei Crociferi.
The construction was long and complex. In 1741, when the final piece of land was purchased to build the church, the monastery had a dormitory, parlour and sacristy.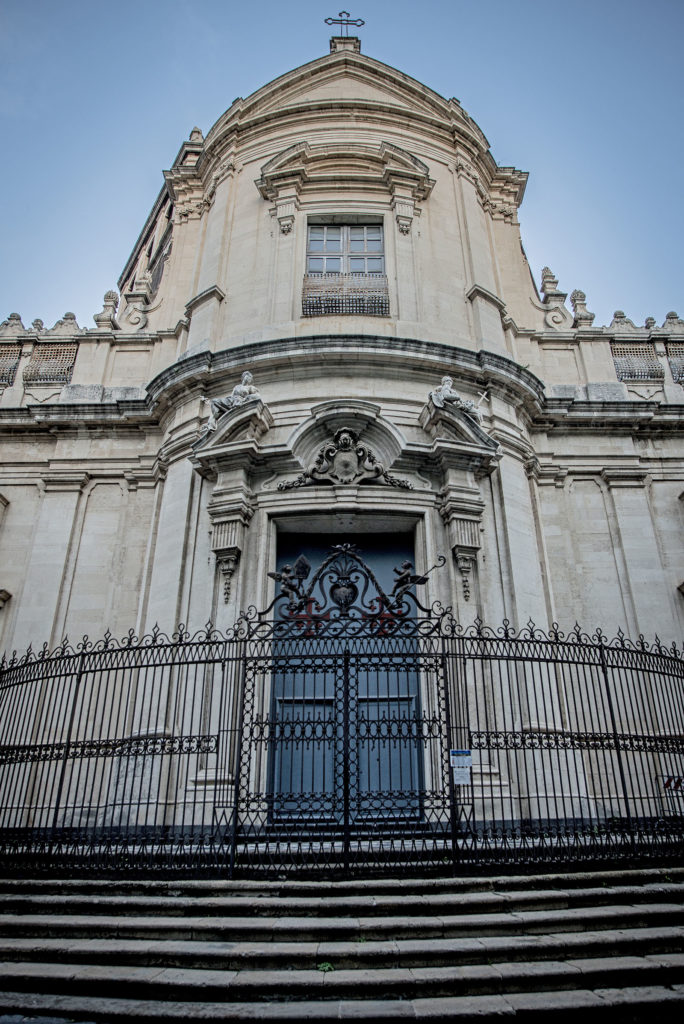 Giuseppe Palazzotto was the architect and site manager; though tradition attributes this role to Vaccarini, in all likelihood he was only the designer of the project.