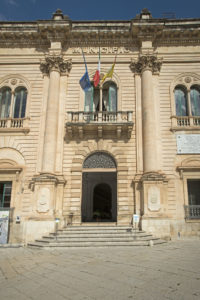 Built in the new town next to the current town hall
, the church of San Giovanni Evangelista (St. John the Evangelist) is one of the most representative examples of Baroque in Scicli.
The original building, founded by Baroness Giovanna Di Stefano, was destroyed by the earthquake of 1693. Already in the early 18th century the nuns were working on the reconstruction of the convent, which was later demolished to build the town hall.
Reconstruction of the church began between 1760 and 1765, led by the architect Friar Alberto Maria di San Giovanni Battista.
In 1777 the engineer Vincenzo Sinatra was summoned to be a surveyor.
Finally, the architect Don Vincenzo Signorelli worked on the interior decorations.
The layout of the façade reflects the standards of late Baroque and it can be appreciated in all its scenic spirit from the narrow Via Duca degli Abruzzi located opposite.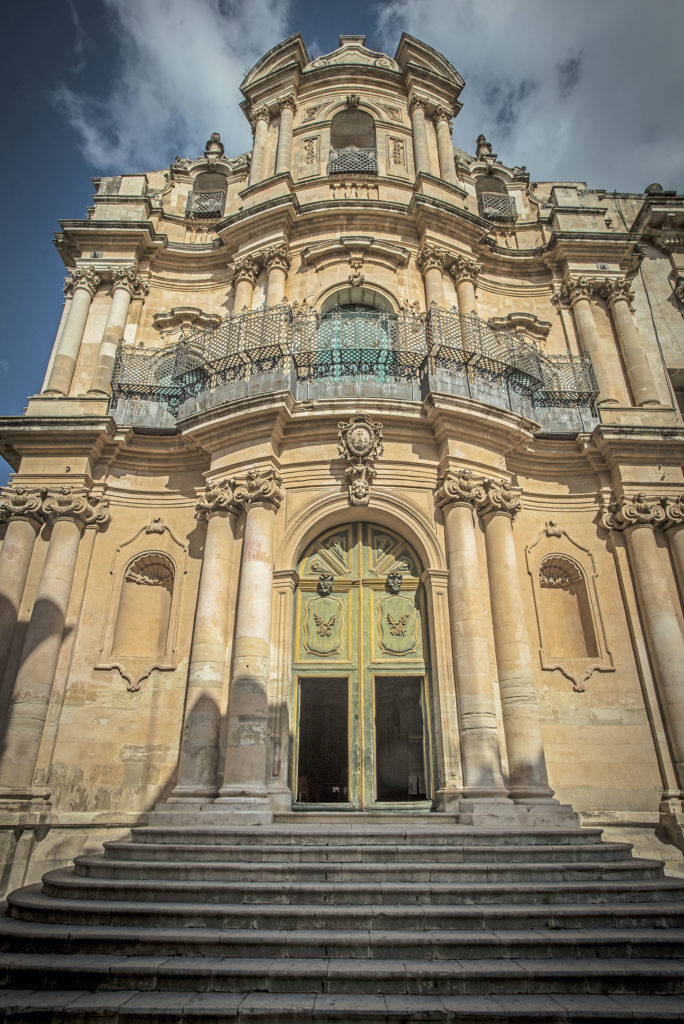 The white exterior is divided into three levels, punctuated by pairs of columns that emphasise the convex shape in the centre and the concave sides and increase the play of light.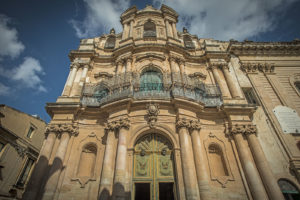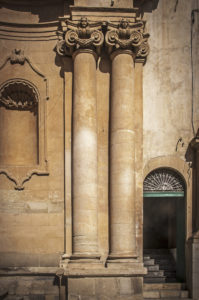 One of the most interesting elements are the Ionic capitals
decorated with faces and festoons that are repeated with different details on each level.
The lower section is traced by the wooden entrance portal and by two small side niches. The central section is defined by three openings of different sizes concealed by a Louvre window balcony enriched by a wrought iron railing and is completed by an elegant curved broken tympanum
.