One of the oldest churches in the town, it was spared in the earthquake of 1693. However, it was completely rebuilt in the mid-18th century by Modica-born architect Alessi, who used most of the square overlooked by the church to create as scenic a façade as possible. The works lasted for a century and were completed by the architect Fama of Palermo in the mid-19th century.
The elevation features three levels marked by half columns in the central part and pilaster strips
in the lateral part, culminating in the belfry
.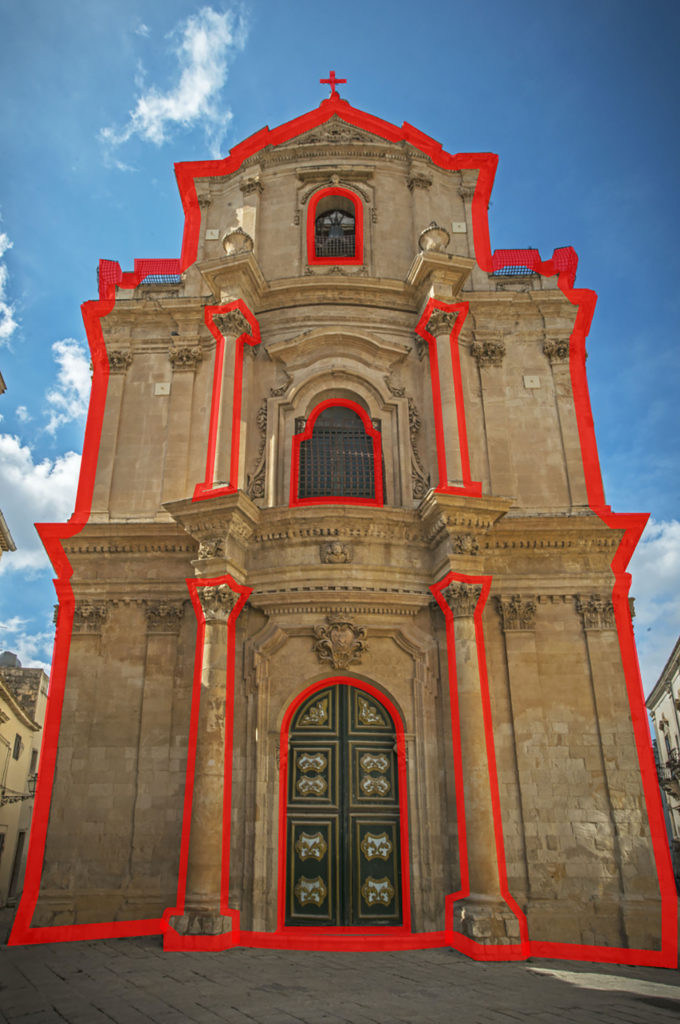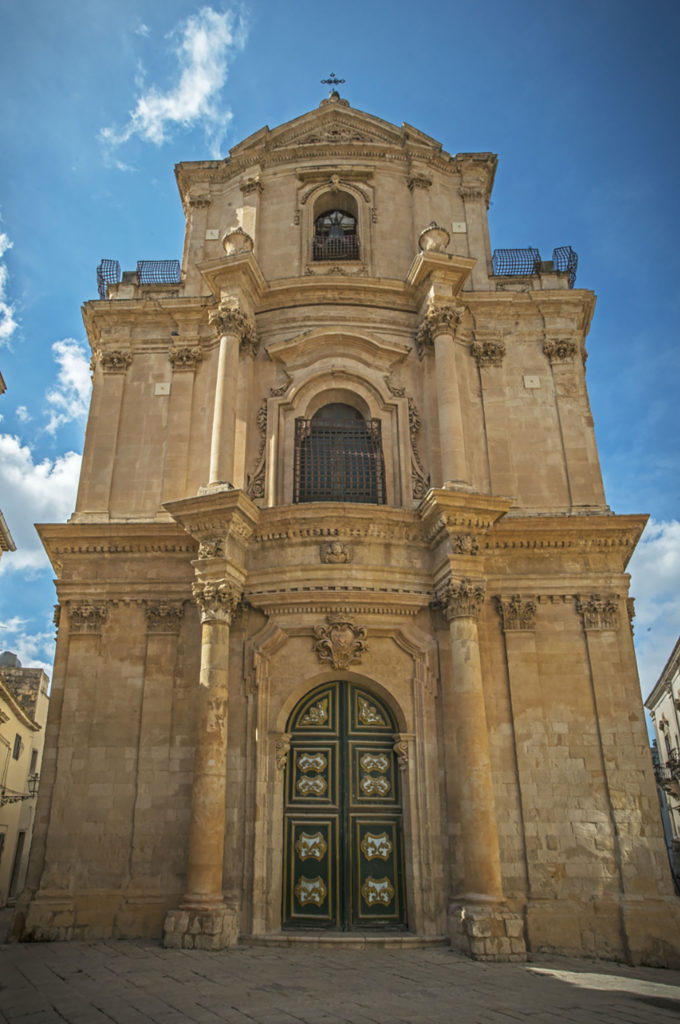 The first level is marked by
Corinthian columns
surmounted by a cornice that follows the course of the free-standing columns, detached from the surface of the façade.
In the centre of the second level is a large wrought iron Louvre window, a memory from the former adjoining convent where the Augustinian cloistered nuns lived. The third level is defined by smooth pilaster strips with
Corinthian capitals
that frame the belfry.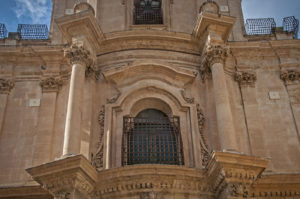 The interior of the sacred building, which houses countless stuccoes, paintings, frescoes and polychrome decorations, has an elliptical plan that creates a play of perspective, and a semi-cylindrical
apse
.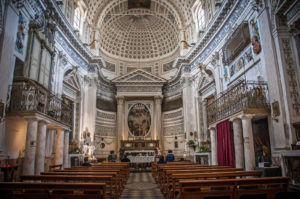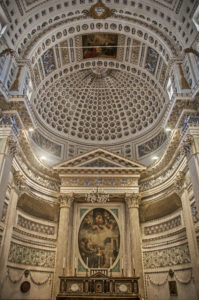 The vault is stuccoed with floral and animal motifs reminiscent of Eden. The intense blue and gold coloured frescoes give a lively aura to the architectural space.
The floor of the church dates back to the 18th century. In fact, it is the original one made by the Lupo brothers in Ragusa
pietra pece
and white Comiso stone with a regular chessboard pattern.