The Cathedral of Sant'Agata (St. Agatha) is undoubtedly one of the most important buildings in Piazza Duomo. The foundation of the first cathedral dates back to Roger I, a Norman king around the late 11th century.
From that moment onwards, the church underwent numerous modifications at the hands of the various sovereigns who ascended to the throne. But it was the catastrophe in 1693 that destroyed the old building and forced the bishop to order a new church to be built.
The work phases were long and various architects took part in the project. The first was Girolamo Palazzotto, called upon by the bishop of the city, Ignazio Riggio; in 1709 he started the works and chose to reuse structures that had remained standing, such as the three Norman apses
.
In 1729, Palermo-born Pietro Galletti was appointed bishop. He decided to entrust the supervision of the work to architect Giovan Battista Vaccarini
who was responsible for completing the remaining sections, including the main façade and the external side wall on Via Vittorio Emanuele.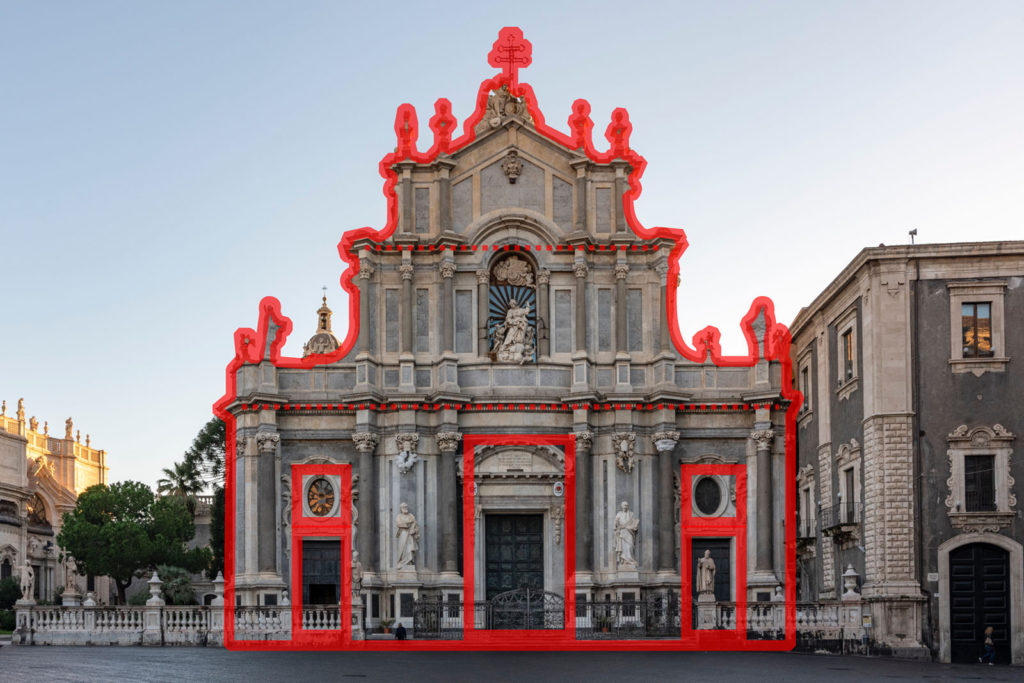 His design for the façade was so highly criticised that he went to Rome to the Accademia di San Luca (Academy of St. Luke) to ask for approval, as did Charles of Bourbon, who asked his architects to verify the proposal.
Once Vaccarini's design was accepted, he was able to build the façade, the lateral structure and the internal altars that had remained unfinished. The works were finally completed by Antonino Battaglia, who built the dome. In the 19th century the bell tower was built.