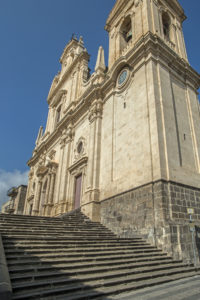 The entrance to the chiesa madre di San Nicolò e del Santissimo Salvatore (Mother Church of St. Nicholas and the Holy Saviour) is above street level and is accessed by two lateral staircases.
The façade is divided horizontally into three levels.
The first level includes the large central portal, inserted between two pairs of columns and closed off at the top by a tympanum
with a broken arch. The two side doors, named "the sun" and "the moon", are each surmounted by a window. The second level has a large window with a triangular tympanum. The third level is a broken arch tympanum that completes the façade, at the top of which there is a cross supported by a cherub
's head.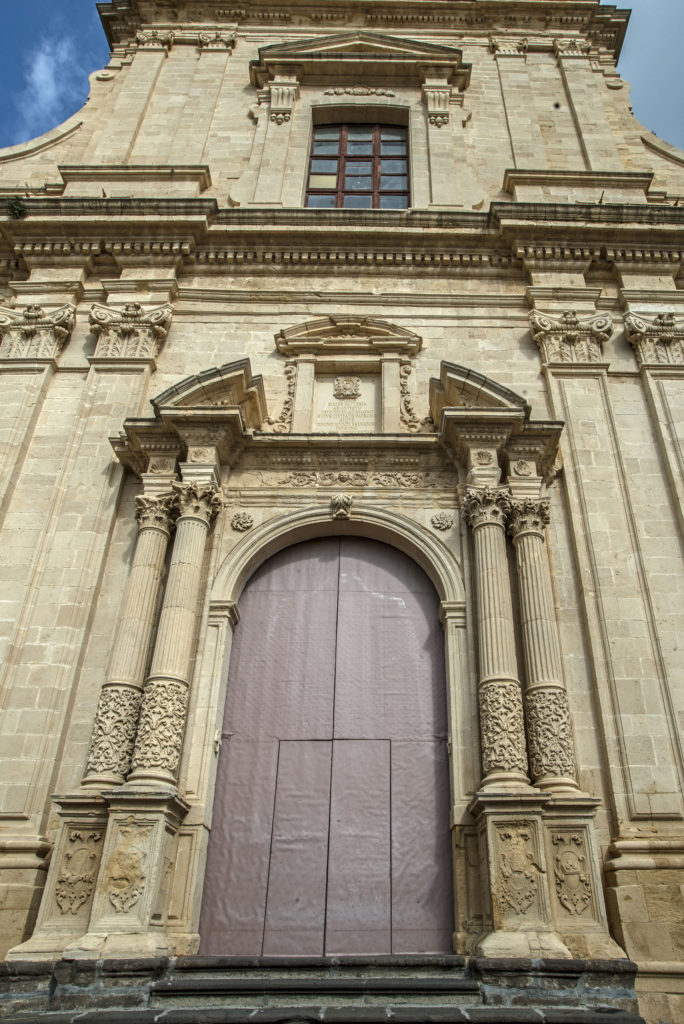 As for the internal structure of the church, it has a Latin cross
plan, is divided into three naves
and has five chapels on each side.
The decoration of the walls is simple and elegant; white is the predominant colour.
The frescoes in the vault and apse
are the only aspects to break up the white. In 1950, Professor Giuseppe Barone painted and depicted scenes from the lives of St. Nicholas and the Holy Saviour.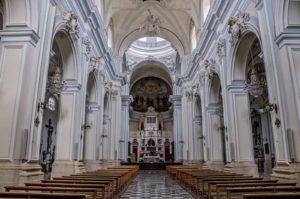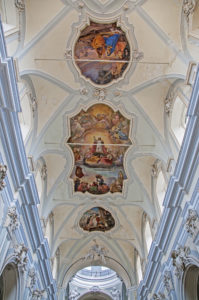 The brightness is mainly given by the natural light from the windows under the trabeation
that illuminate the entire nave.The area below the dome
is also splendid, illuminated by a divine light from above.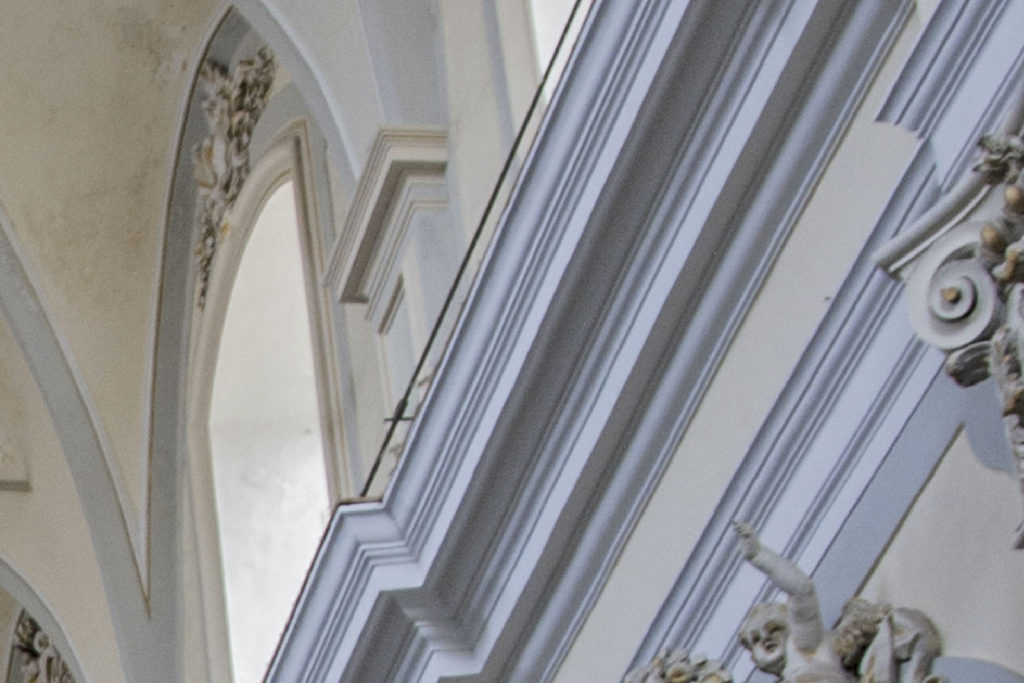 The simple, white walls are contrasted by a floor that is anything but simple.
Made of grey and white Carrara marble, the precious material was laid in a chequered pattern.