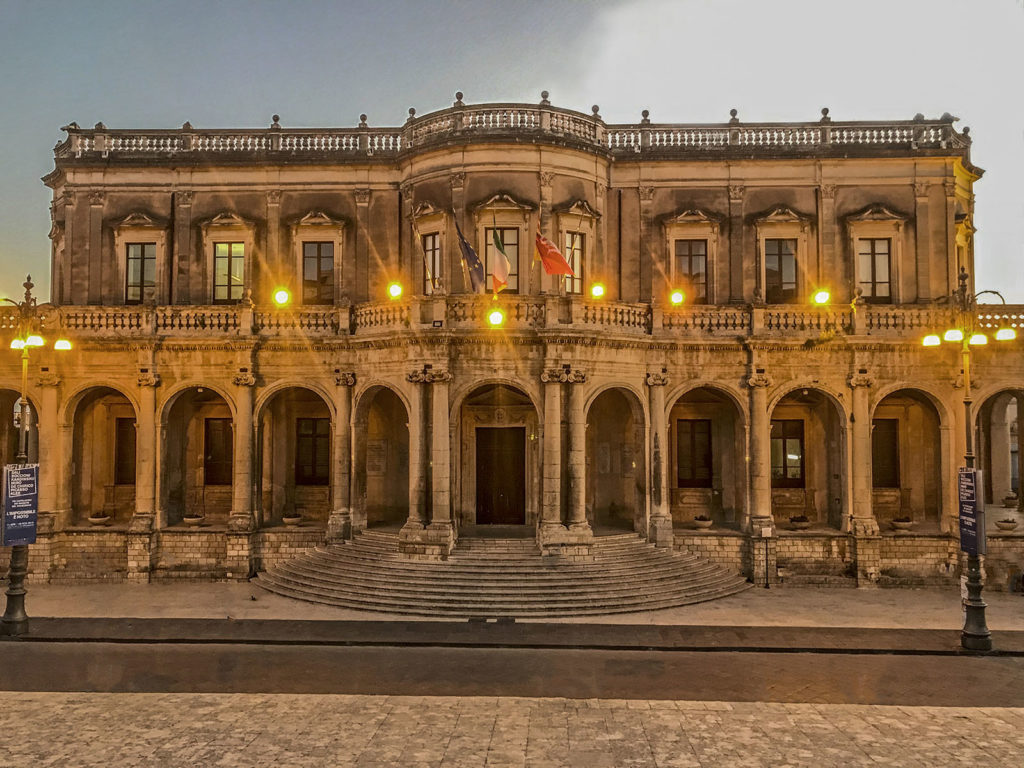 Palazzo Ducezio is located in the centre of Noto in Piazza del Municipio, on one of the main roads of the city's urban grid.
It was named in honour of Ducezio
, the founder of the city of Noto in the 5th century, and was built between 1742 and 1761 by one of the greatest architects of the time: Vincenzo Sinatra
.
The building design included a single-storey loggia with eleven arcades on the main front characterised by a convexity in the central part, preceded by a semi-circular staircase.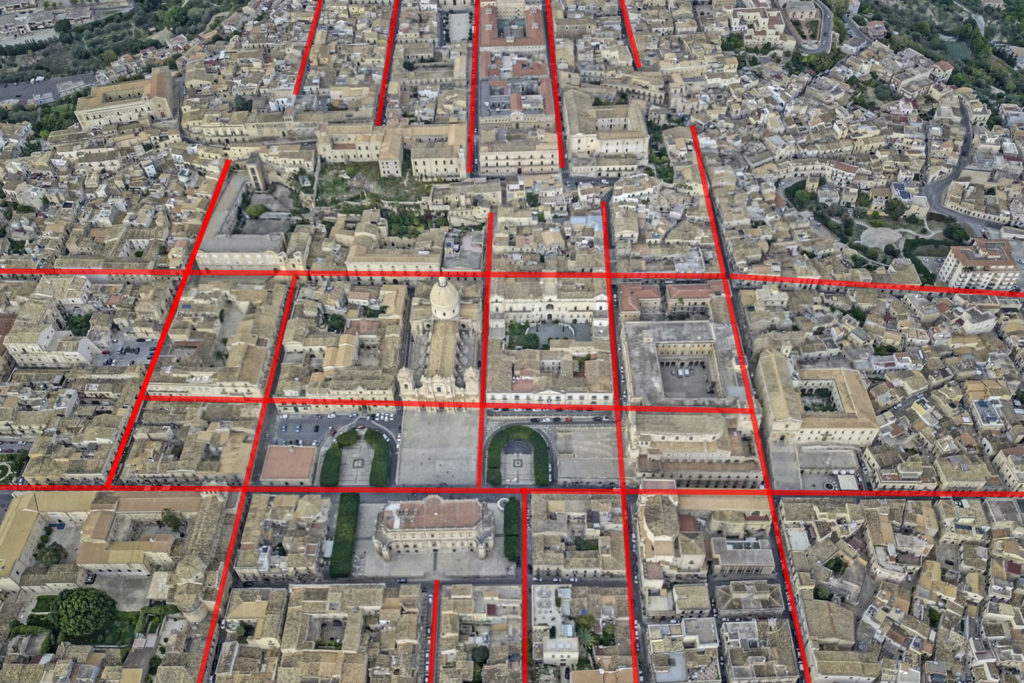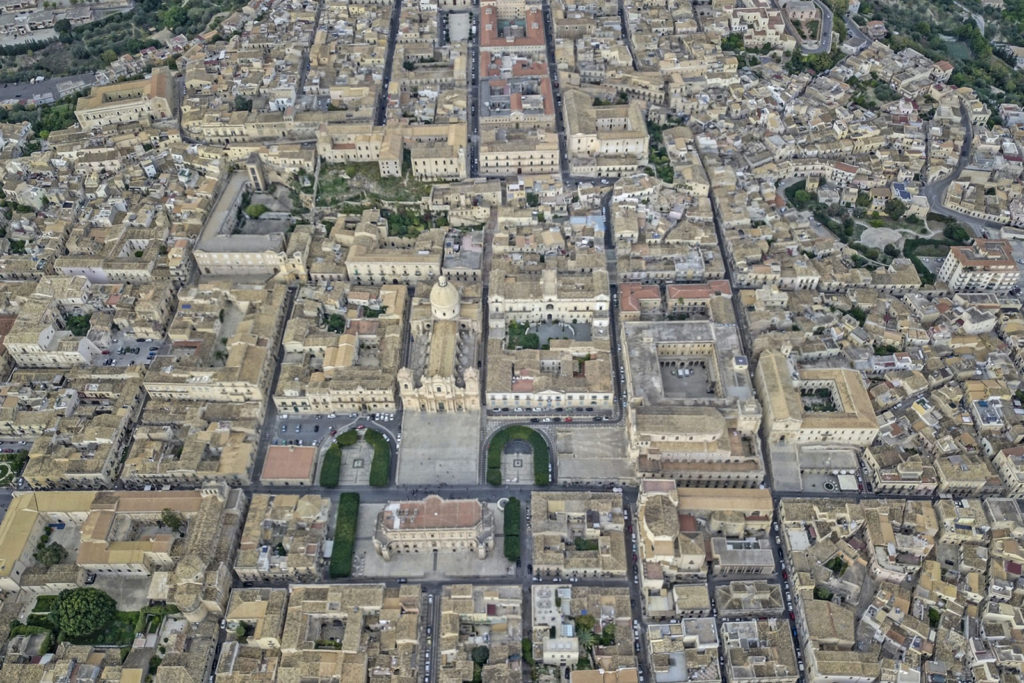 The building is inserted into the design of the square and harmoniously interacts with the majestic staircase of the Cathedral. It was subsequently raised by one floor in 1951, to give more space to local administration offices.
With its very dilated shape, the Piazza del Municipio (Piazza XVI Maggio) is one of the most characteristic and celebrated examples of Sicilian Baroque and is a sequencing element within the town, used as a reference point by the other buildings.
The façade of Noto's cathedral dominates the scene like a final backdrop at the top of the scenic staircase. The contraction and expansion of the spaces, the sudden changes of perspective of the minor side streets and the scenographic changes make this square an architecturally dynamic place of unparalleled beauty.