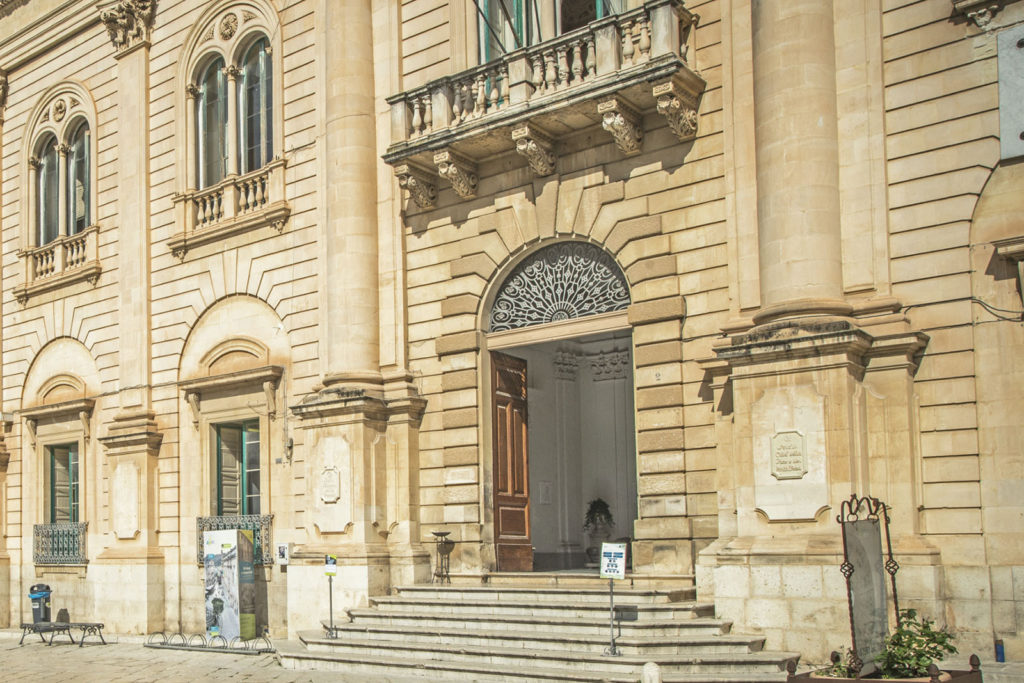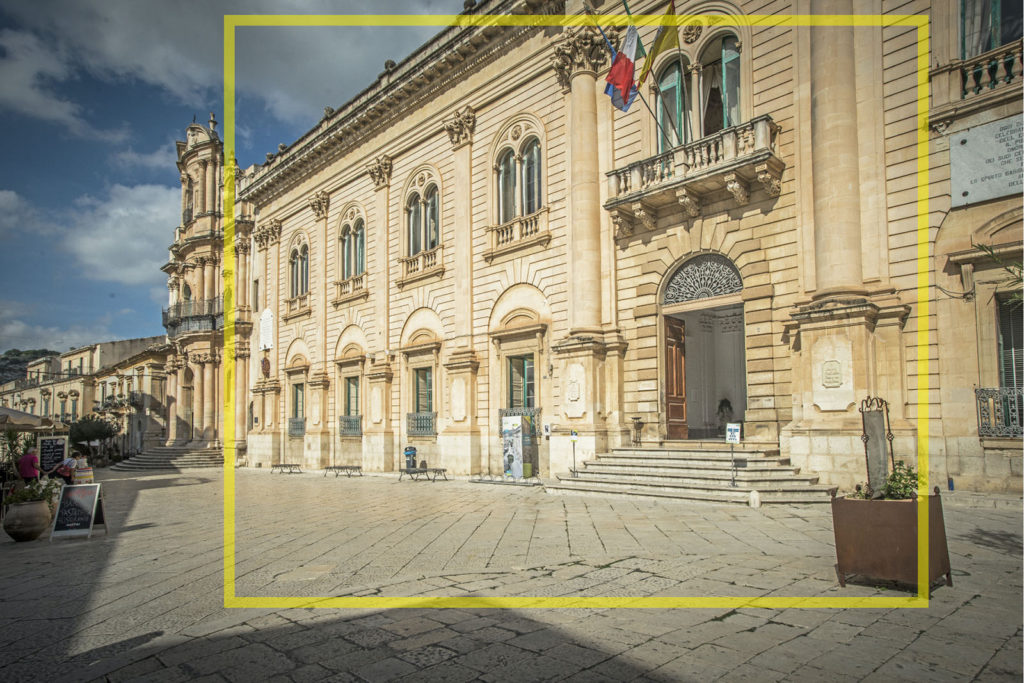 The church of San Giovanni Evangelista (St. John the Evangelist) is located a few metres from Via Nazionale, near the town hall
building.
In 1693, the earthquake destroyed the old building that was established by Baroness Giovanna Di Stefano. For the new church a new plot of land was chosen near the new Scicli, which was created and planned after the earthquake.
The nuns wasted no time; in the early 18th century they rebuilt the convent (later demolished to make room for the town hall) and in 1760 they decided to rebuild the church, too. It was designed by Vincenzo Sinatra
, but the reconstruction was managed by Friar Alberto Maria di San Giovanni Battista. It was the friar who designed the interior decorations.
In 1776 the church was complete and can still be admired in all its beauty today.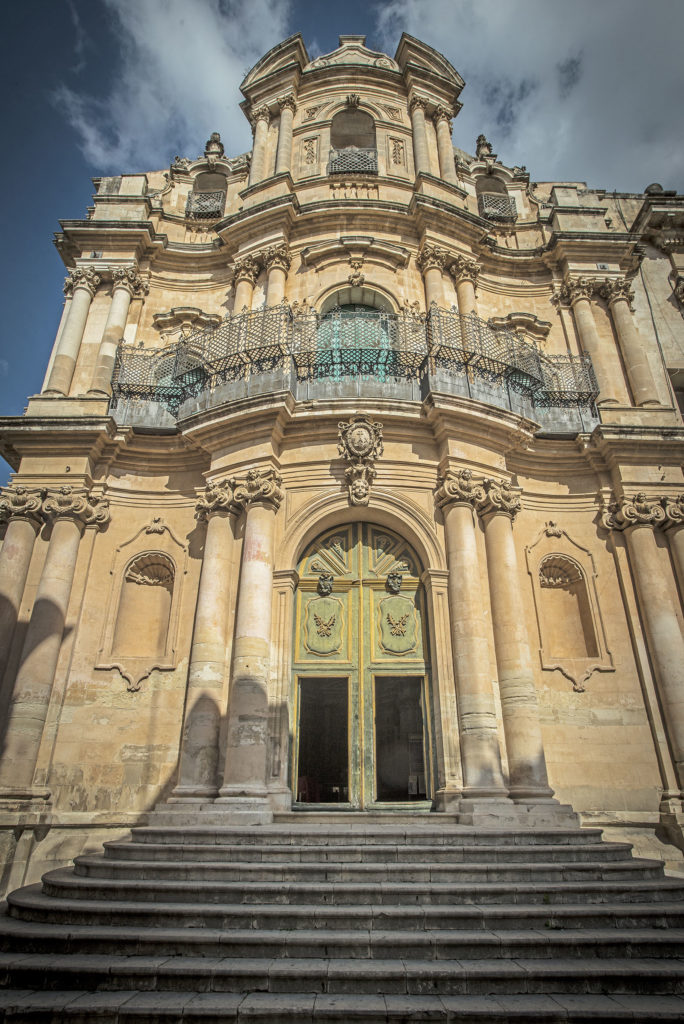 The lower section has a wooden entrance portal and two small side niches
. The central section has three windows of different sizes concealed by a louvre
balcony enriched by a wrought iron railing and is completed by an elegant curved broken tympanum
.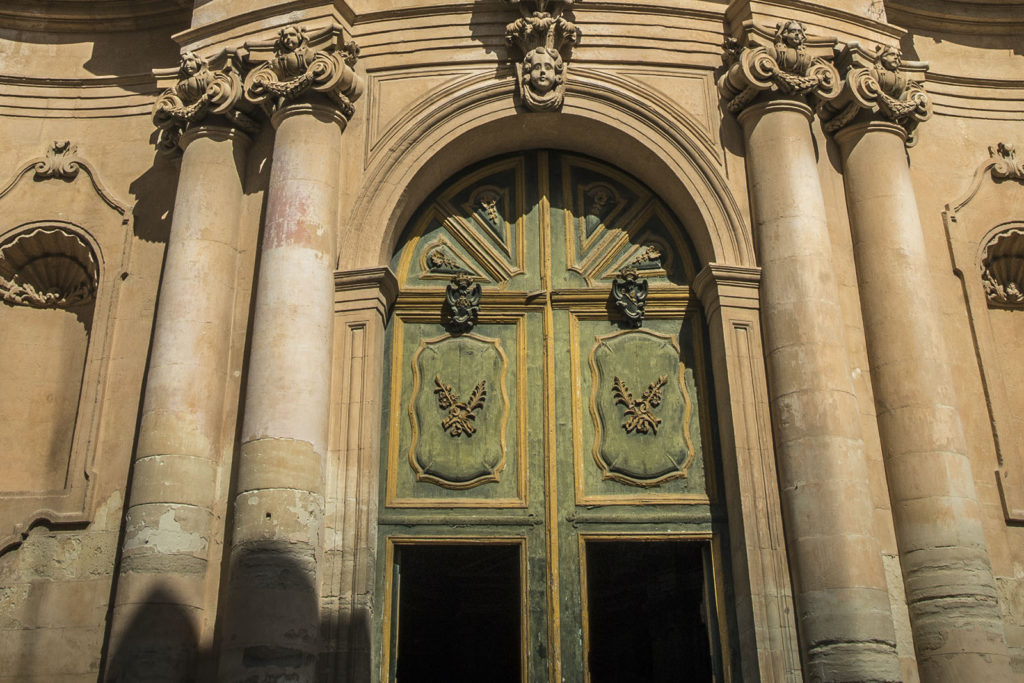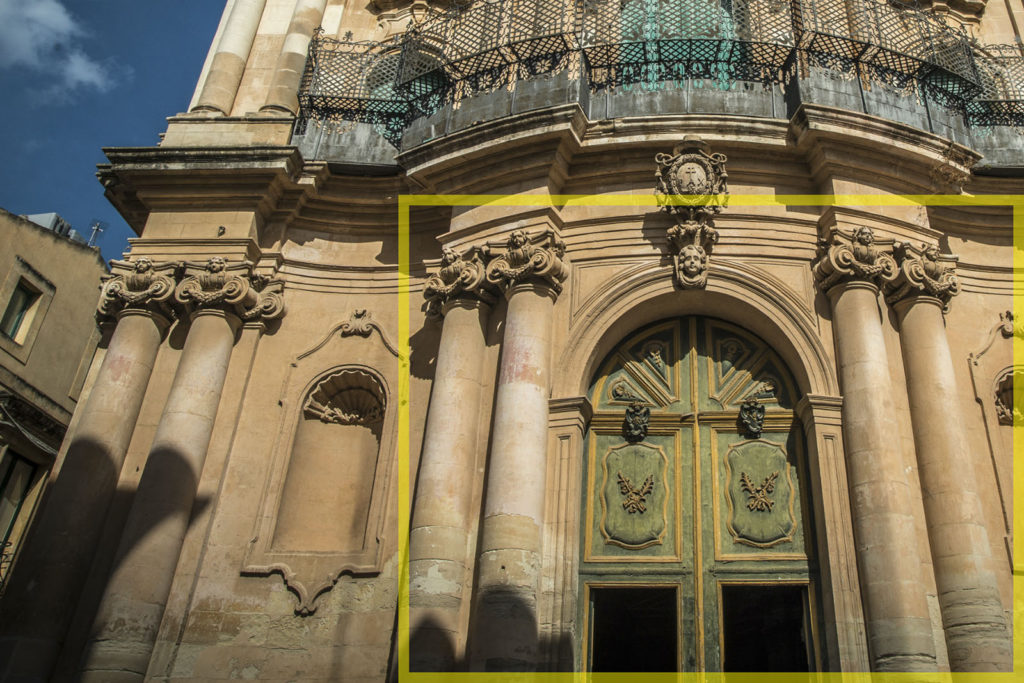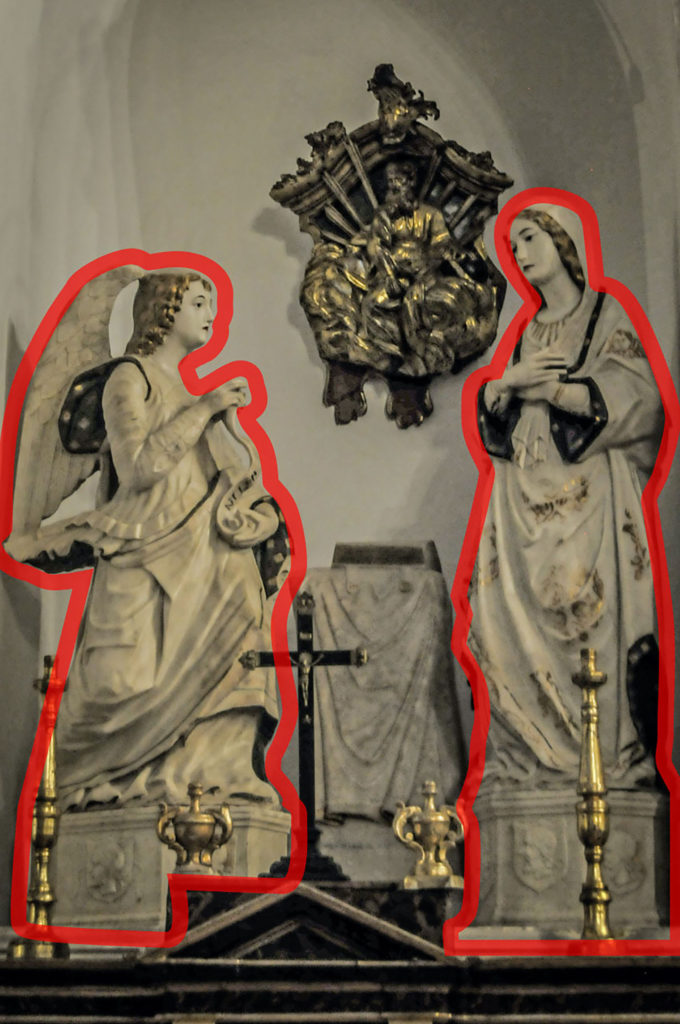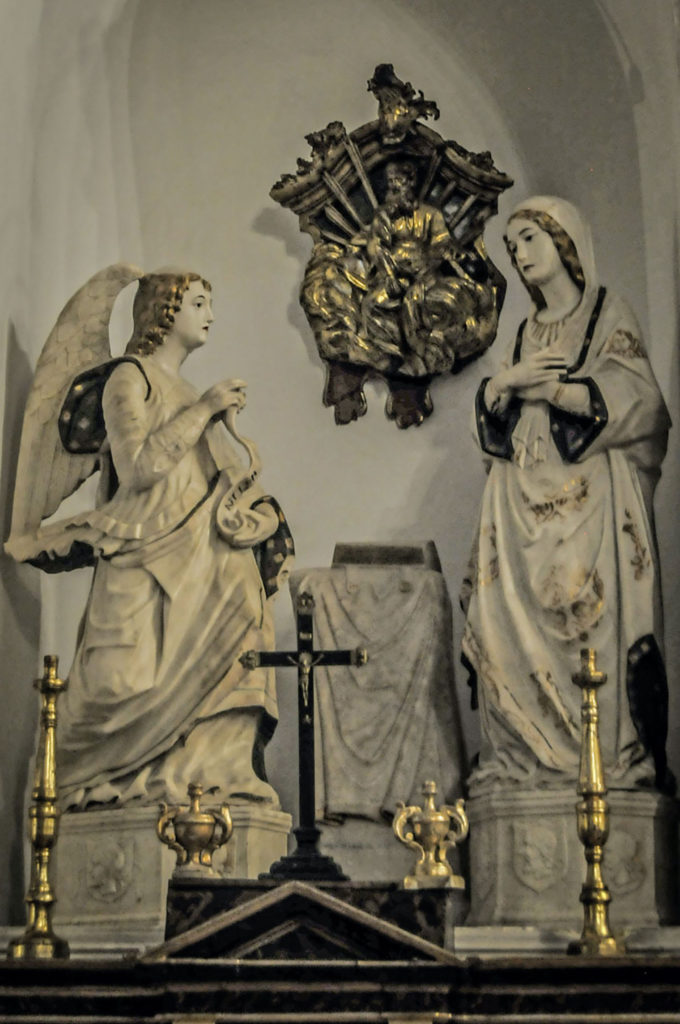 The splendid white stone façade shines and enchants the square, with the entrance above street level. The vivacity of its components looms threateningly over passers-by.
The chiaroscuro effect is given by the projecting columns and the structure's undulating movement, rounded in the central part and concave at the sides, animating the façade and bringing it to life.
The whiteness is again broken up by the play of light and shadow and the black railing of the louvre windows on the second floor. On the first level, where the entrance portal is located, the classic Baroque festoons, still used today for birthday parties, were carved on the capitals.
These particular capitals are called Michelangelo's ionic capitals
.