The 1693 earthquake destroyed the church and forced Bishop Riggio to order its reconstruction.
The first task was entrusted to the Capuchin friar Girolamo Palazzotto who began work in 1709, choosing to reuse the structures that had remained standing, i.e. the three Norman apses
and the transept.
In 1729, Palermo-born Pietro Galletti was appointed bishop, and decided to entrust the supervision of the work to the abbot architect  Giovanni Battista Vaccarini
.
Vaccarini made great changes to the façade and the side elevation on Via Vittorio Emanuele, where he inserted a portal from 1577 belonging to the previous destroyed church.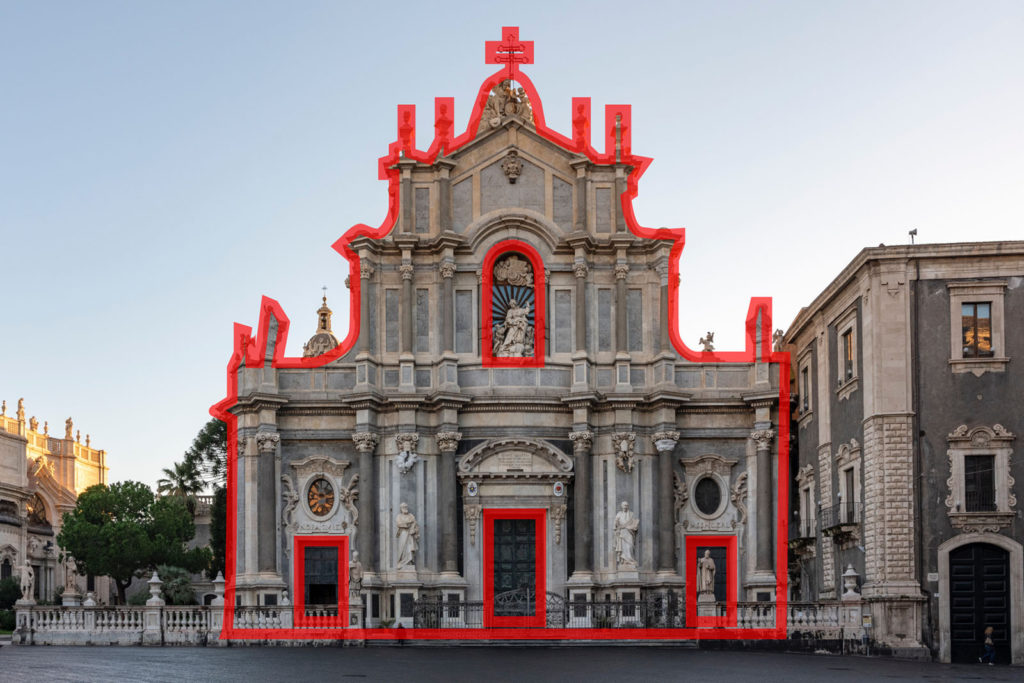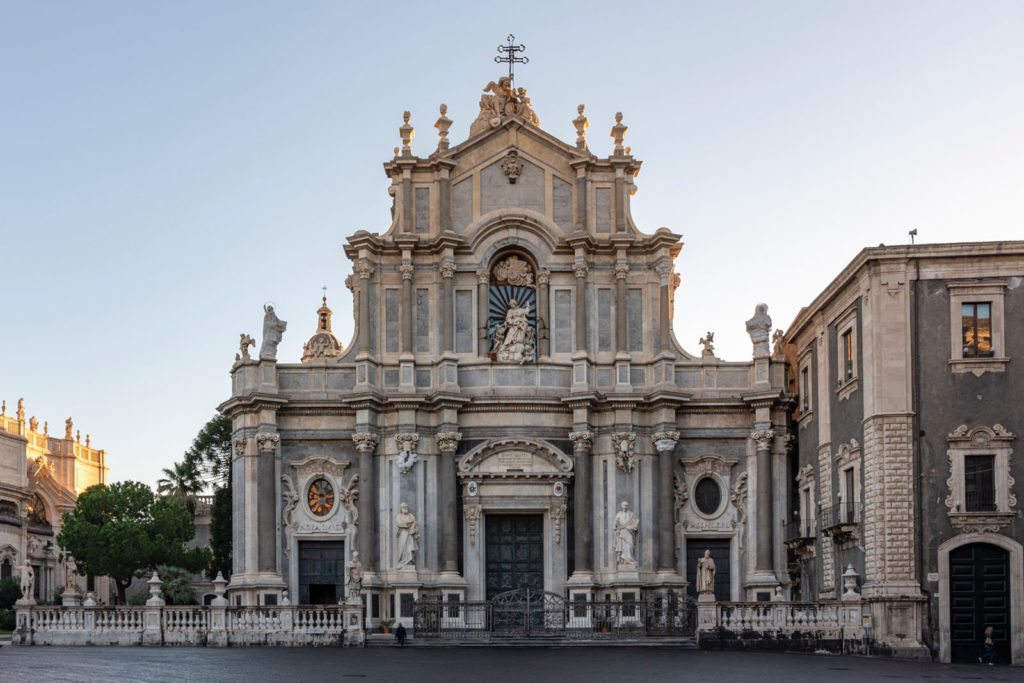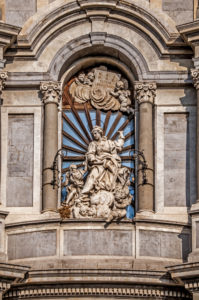 The design for the façade was highly criticised despite its obvious architectural qualities.
It was completed between 1730 and 1761, with the aim of adapting the building to the new Baroque style.
The architect designed a three-level elevation with vertical tension, with the image of St. Agatha in the centre inside a niche. Here, Baroque is expressed in all its grandeur: the trabeation
that divides the three levels "moves" angularly, breaking up around each capital, creating a movement and depth emphasised by the richness of the marble and the 14 granite columns detached from the façade.
The project was finally completed by Battaglia who built the dome, and in the 19th century the bell tower was rebuilt.