Inside the courtyard of the Barresi-Branciforte castle there is the Fontana della Zizza (Zizza Fountain), dating back to 1607, which is the final part of the water mains.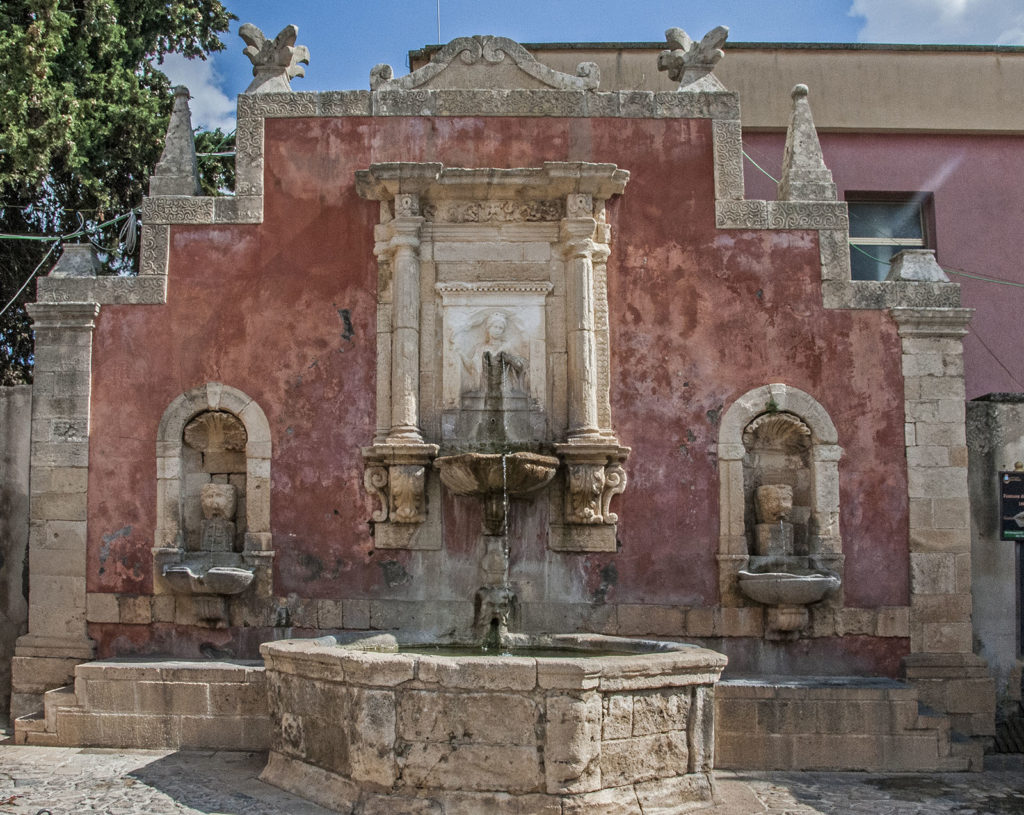 The rich family was a great promoter of public works. As a matter of fact, it was responsible for the construction of the aqueduct to channel the spring in the Zizza district to the castle, where the fountain is maintained and used freely by the community.
It was the first source of public drinking water in the town, an event of great importance at the time.
This work, attributed to Giandomenico Gagini
, is located on a terraced wall and inserted in an aedicula
with half columns, supported by corbels which frame the marble bas-relief of the girl Zizza, from whose breasts the water flows.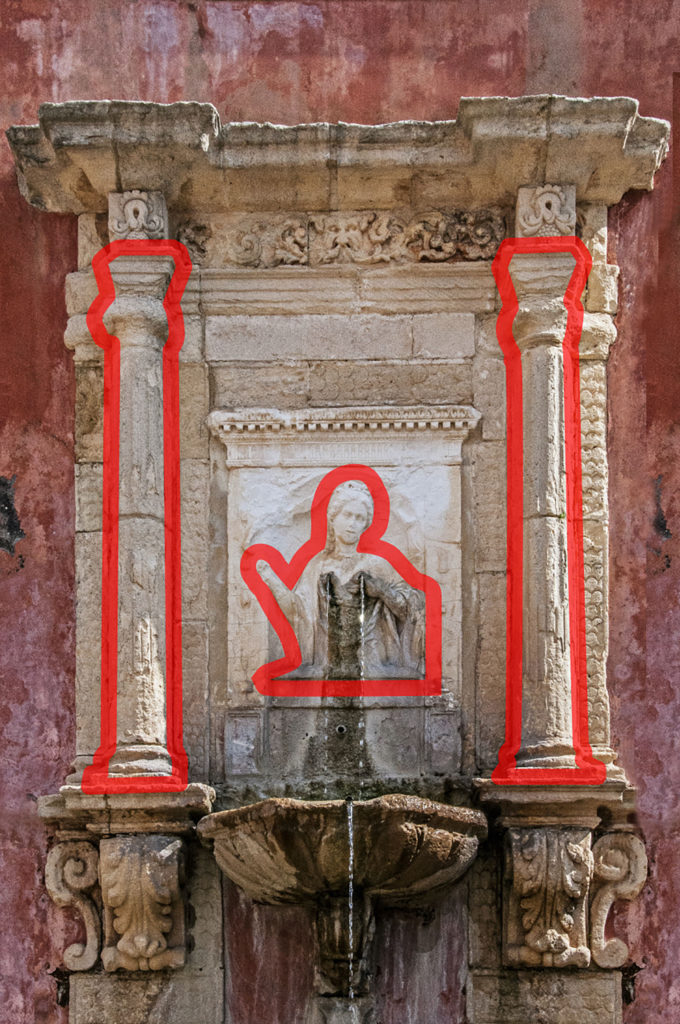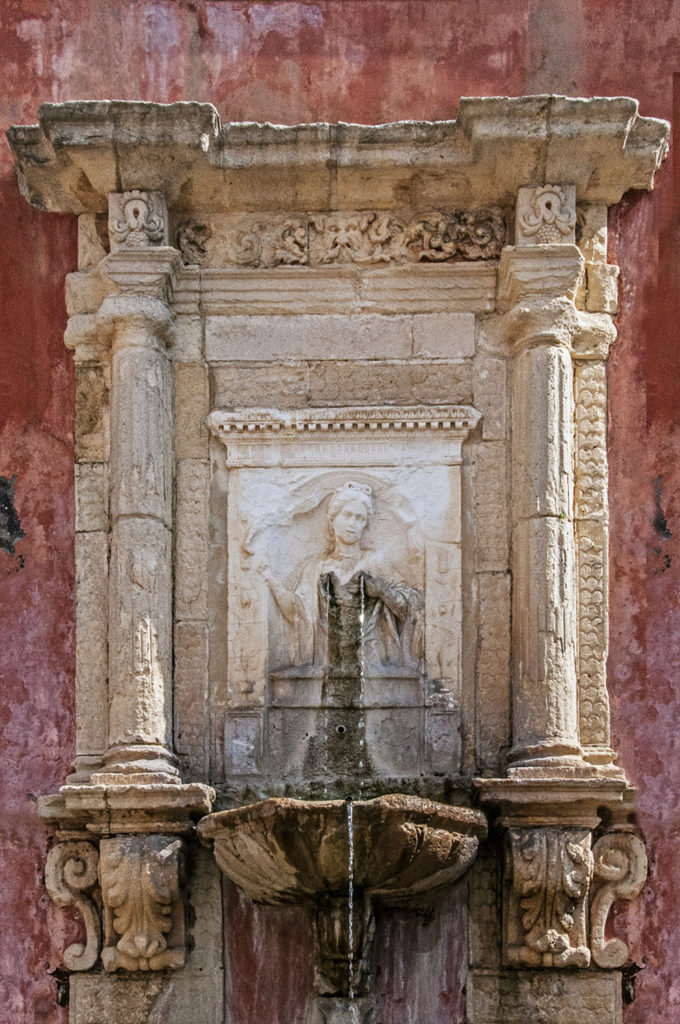 The fountain is demarcated at the sides by two niches, each of which houses a lion's head.
The work is preceded at the base by an octagonal basin in which a satyr's mask stands out, decorating the wall that frames it.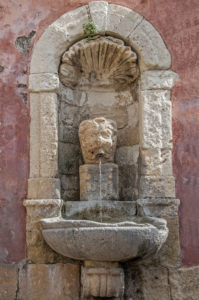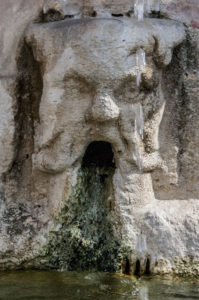 The original bas-relief, restored in 2006, has been kept in the former Convent of St. Dominic since the 1990s due to weather degradation. Legend has it that the young Zizza, a shepherdess in love with Lembasi, was betrothed in an unwanted marriage, so she preferred to turn into a spring and her beloved turned into a stream.
The story, which was to convey the meaning of the fountain to citizens, was published in 1623 by Pietro Carrera, a historian and scholar who was part of the Branciforte court.