The church of San Benedetto (St. Benedict) is part of a larger complex including the monastery and a small church where the MACS (Museo Arte Contemporanea Sicilia, Sicily Contemporary Art Museum) is now located.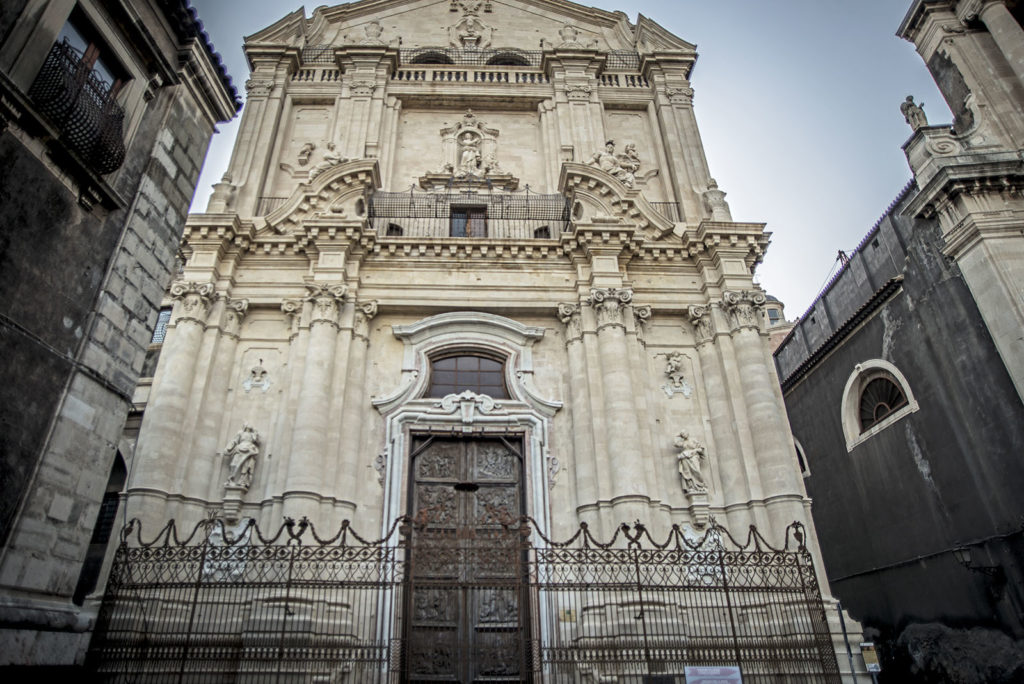 It was also part of the reorganisation after the earthquake in 1693.
In fact, the Benedictine monastery originally had only one church, the second (home to the museum) was part of the old convent of Santa Maddalena (St. Magdalene), which were connected by an arch
in 1704. The church was rebuilt in a few years (1704-1713) and dedicated to St. Benedict of Nursia
.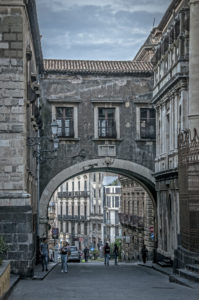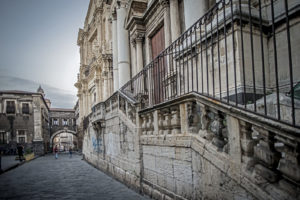 The façade of the church on Via dei Crociferi is tall and majestic and separated from the street by a wrought iron gate. The gate is divided horizontally into three levels: in the first there is the access portal; in the second there is a louvre
window with a balcony; and the same layout is also repeated on the final level which completes the façade with a triangular structure.
For the decoration some architectural elements were used creatively; one example includes the structures on the first level that divide the façade vertically and are formed by a half column, on which a pilaster strip then another half column are placed.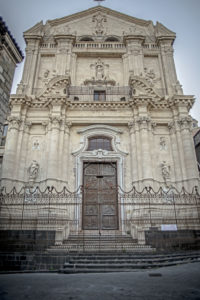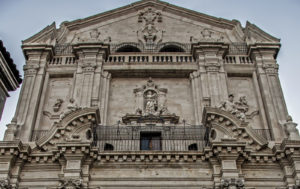 The entrance is up a spectacular staircase; the church has a single nave
nave and is illuminated by the six large windows on the vault and the chandeliers resting on the trabeation
.
The polychrome
marble floor is the only remnant of the 17th-century church and was recovered from the ruins of the earthquake.