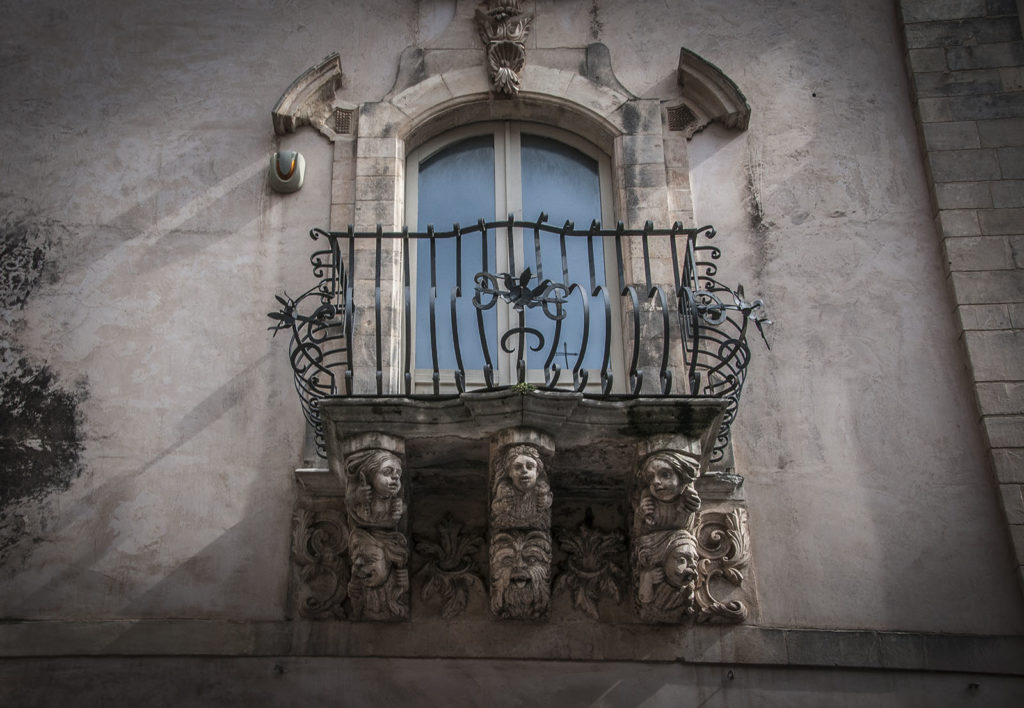 The building, commissioned by the Baron Melfi, appears to date from the late 18th century.
The style of the carvings and window openings possibly places it between 1750 and 1770.
Although it was built on a presumably free area of the new Ragusa, it has some irregularities inside, suggesting that a purchase was made followed by the subsequent demolition of pre-existing houses which partly influenced its construction.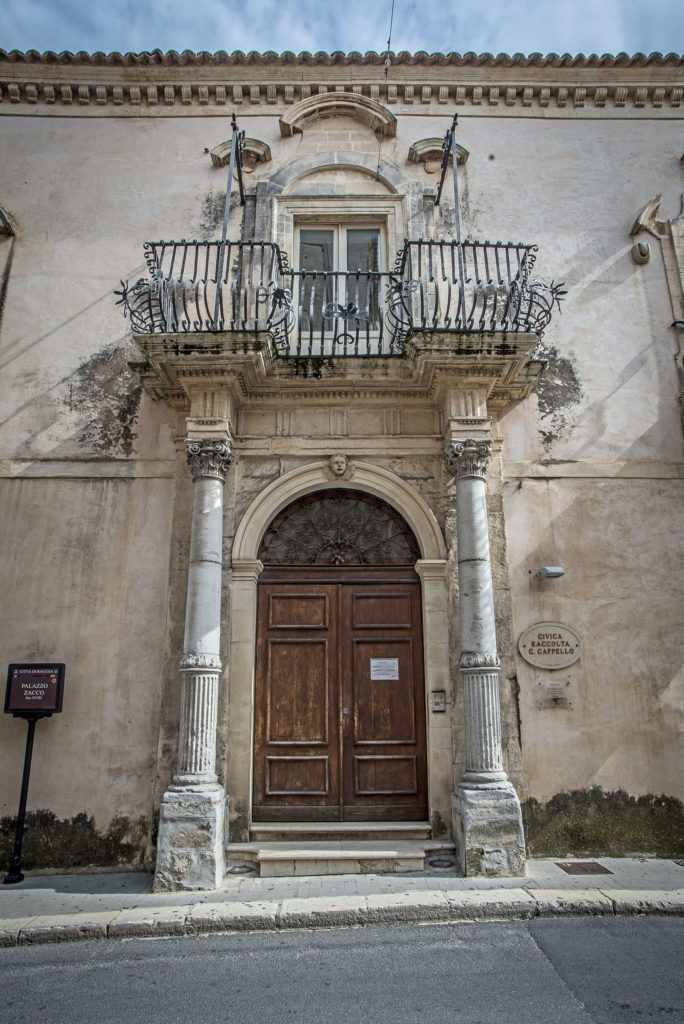 The interior, divided into small regular rooms, is very sober, like the staircase that crosses it, which is narrow and enclosed by two walls.
The moderate style that pervades the rooms is broken up by the decorations of a room on the piano nobile (main floor), which, for their stylistic appearance, are some of the best examples in vogue in the early 19th century. The part of the building that piques the most interest is, without a doubt, that of the two corner elevations. At their point of union stands the heraldic coat of arms of the Melfi family, framed by acanthus leaves embellished by two putti (cherubs).
The façades are enriched by balconies with balustrades with curved balusters, supported by figured corbels, featuring a mermaid, musicians and grotesque faces, a portal with free-standing columns, made of pietra pece, and fanciful windows with broken tympanums.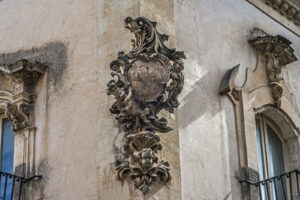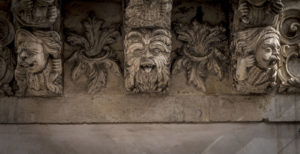 The use of pietra pece and Central European models suggests the influence of the Cultraro family, a family of local entrepreneurs and master builders. Some of the family members were architects, including Constantino Cultraro.