The Madonna of the Militia or Madonna on Horseback is celebrated in Scicli on the last Saturday of May.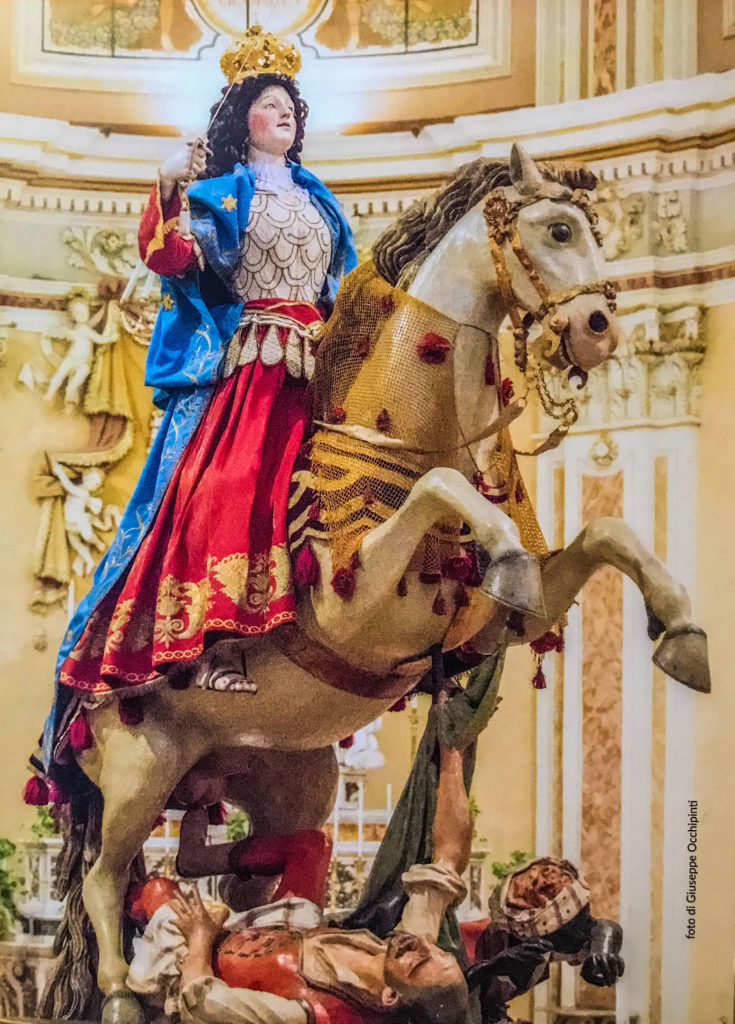 This feast has strong meaning for the Scicli community's identity; it is intangible heritage of the highest value, due also to its uniqueness.
In fact, on that day, the Christians' liberation from the Arab rule is celebrated. King Roger I of Sicily and his army freed Scicli from the Saracens in 1091 in the clash that took place in the plain of Donnalucata, near the sea and a few kilometres from the town centre. The Madonna on Horseback came to their aid and miraculously appeared before participating in the final battle.
This exceptional event is still commemorated today with the Feast of the Madonna of the Militia.
In her honour, the town is decorated with lights and all the citizens participate in long processions; it is the only feast in the world where a warrior virgin is celebrated.
A play is also put on that tells the story of the battle and the miraculous appearance.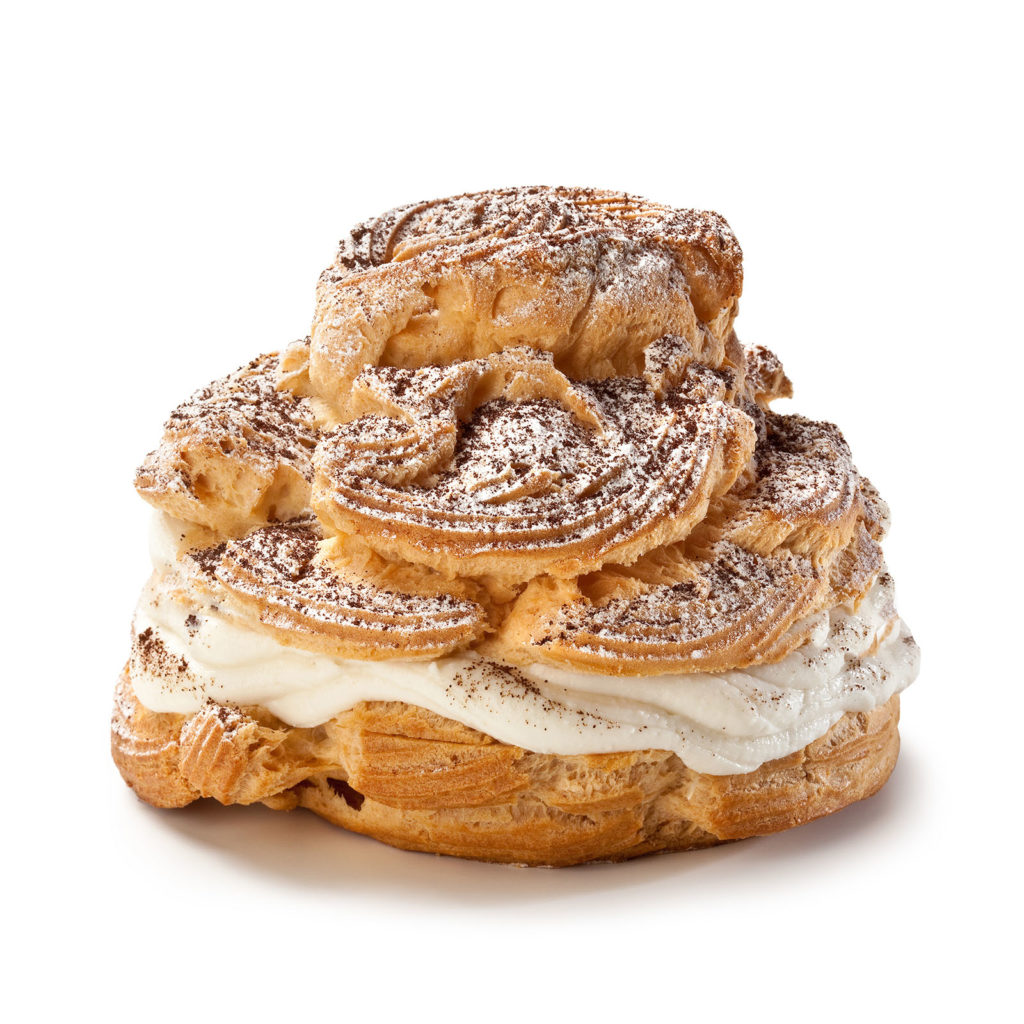 To mark this day, dedicated to remembering the Virgin's miraculous intervention, typical evocative desserts are prepared called Teste di Turco ("Testi Turcu" in dialect), meaning Turkish Heads.
These desserts are an ideological trophy. In fact, their shape is reminiscent of the turbans that covered the heads of the defeated invaders.
Despite their inspiration, they are delicious pastry puffs filled with ricotta cheese or custard.