The intense colours of the Madonna dei Conadomini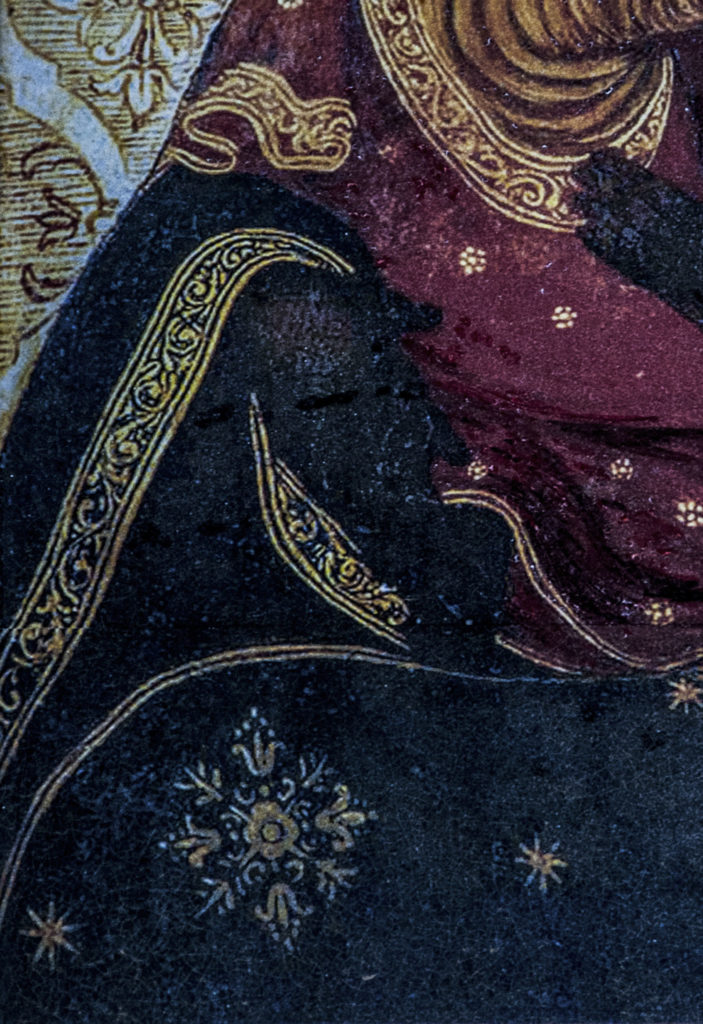 It is impossible not to be struck by the intensity of the colours that resonate within this work. From the wooden panel's golden damask background, typical of the period, to the shadows around the sacred faces, not to mention the tender contact of the cheeks of the mother and her son.
If we focus on Mary's blue starry cloak, a symbol of humanity and virginity, we cannot tear our gaze away from her extraordinarily large and dark hands, a symbol of strength and industriousness, or from Jesus' red cloak, a symbol of divinity, with the recurring theme of the six-petal rosette.