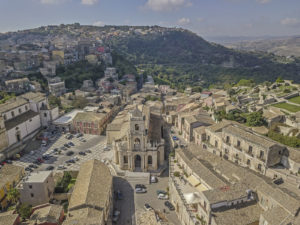 Situated inland from Syracuse, Palazzolo Acreide is one of the oldest towns of the Val di Noto.
Palazzolo Acreide was also affected by the earthquake of 1693. It was reborn from its rubble, in its original place, where Baroque squares with their scenic architecture wind around the main street. Light enters the squares, animating the façades and creating chromatic contrasts.
The city features three different sites that describe its three historical periods. The medieval centre, rebuilt on top of where it stood near former Acre, was located on a rocky spur in a strategic position for controlling the territory.
There stood a "palatium", or imperial palace, which is where the name "palatiolum" of the new town comes from. The oldest centre of the town was founded 70 years after the city of Syracuse, creating a lasting bond with it.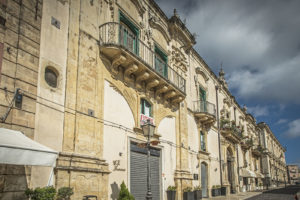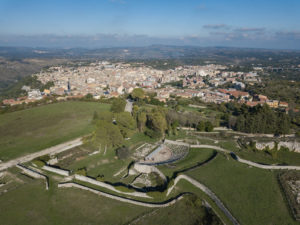 This new town on the plateau of the Hyblaean Mountains allowed trade between Syracuse and the other southern towns, promoting the spread of Hellenic culture in the centuries to come.
The 17th and 18th-century buildings and Baroque squares become prominent features of the main street, with their unique art and architecture. The main street leads to the ancient Greek site of Akrai which still houses the world's smallest Greek theatre today.
The entire monumental archaeological area, which also includes the ancient theatre, is near to the fabric of the Baroque town and its great scenic importance is fundamental for discovering ancient Sicily.