Surrounded by a lush chain of hills located in the southern part of the Hyblaean Mountains and crossed by the river Irminio, the city of Ragusa sits on three hilly areas separated by a deep valley. It originated from the union of Ibla, an ancient city, and Ragusa.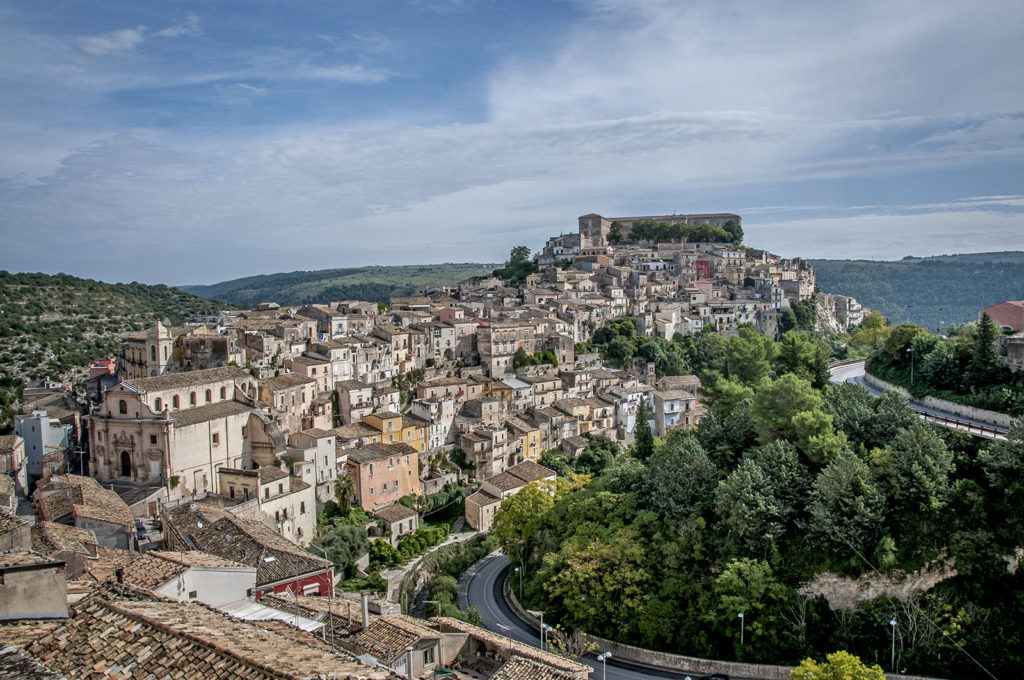 Ibla was founded by the Sicel population. Ragusa, on the other hand, has much less ancient origins and was built after the earthquake of 1693.
The inhabitants were unable to agree on the city's reconstruction and divided themselves into two factions
: the sangiorgiani, which included aristocratic families linked to the parish of San Giorgio, who hoped to rebuild on the old site; and the sangiovannari, represented by more modest classes who lived near the parish of San Giorgio outside the walls, who intended for it to be rebuilt on another site. It was decided, therefore, to build a city divided into two parts: Ibla was rebuilt on a lower hill, maintaining the former road organisation, while Ragusa was designed from scratch with a system of orthogonal roads.
Over time the initial disagreements dissipated and the inhabitants began to live in the intermediate space, but it was not until 1926 that the reunification of Ibla and Ragusa took place.
The modern city is divided into two parts and to reach it you have to go through the Valle dei Ponti (Valley of Bridges), a deep fissure that connects the two parts of the city through four tall bridges that offer an absolutely spectacular view.