The Badia di Sant'Agata
(Abbey of St. Agatha) is located a few metres from Piazza Duomo. It was rebuilt after the tragic earthquake of 1693 by architect Giovan Battista Vaccarini
.
The structure is formed of the Abbey and the monastery, founded in the early 1600s thanks to a generous donation from an aristocrat.
Reconstruction began in 1736, soon giving rise to a splendid building.
Vaccarini designed a grand structure in the shape of a cube, on top of which rests a large dome.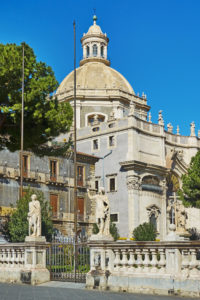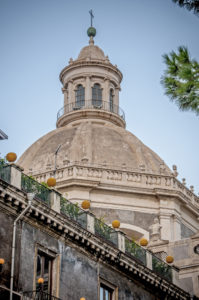 Its grandeur and importance attract the attention of passers-by on Via Vittorio Emanuele. The architect created a colourful façade, with the base in grey lava stone
and the rest in white limestone.
Vaccarini built a façade that seems to sway back and forth in an undulating movement. The central part is convex and the lateral areas are concave. The façade is a perfect example of Baroque style. The undulating effect is also created by the trabeation
that alternates between curved and straight lines.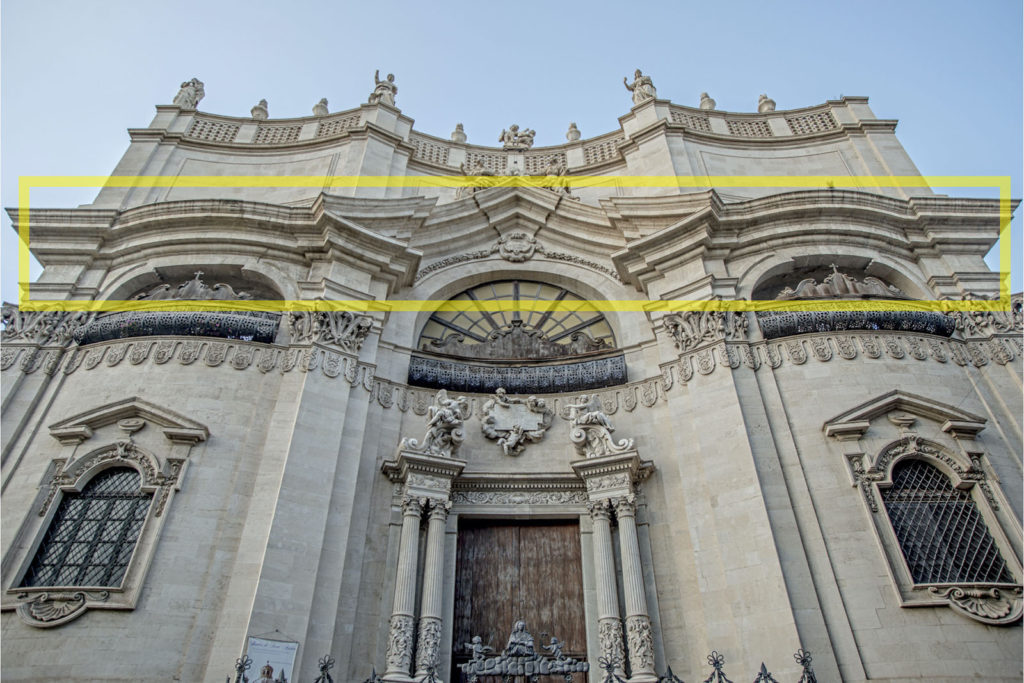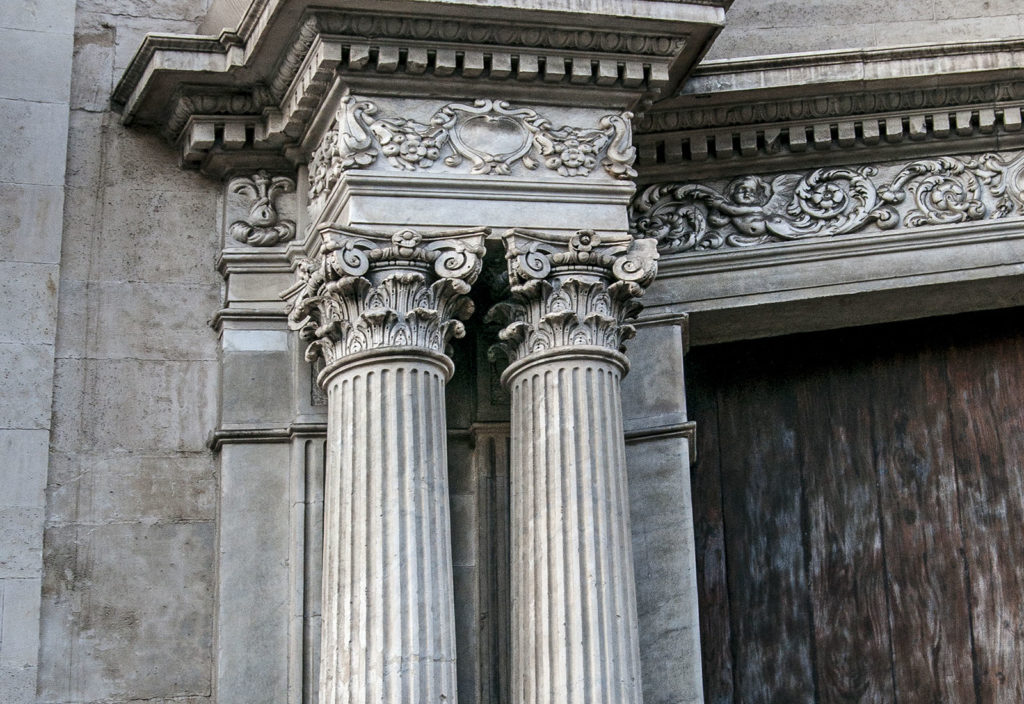 From Via Vittorio Emanuele you can see the dome in all its immense beauty. The dome rests on an octagonal base made of lava and limestone, onto which open large windows that illuminate the interior. Another interesting and yet unusual element is the balustrade above the building. It runs along the entire perimeter of the roof.