The project for the new roads of Catania was designed by the master engineer Giuseppe Vespa, likely under the supervision of the famous engineer Carlos de Grunenbergh and, in collaboration with the Duke of Camastra
, the decision was made to reorganise the city and adopt Piazza Duomo as the focal point.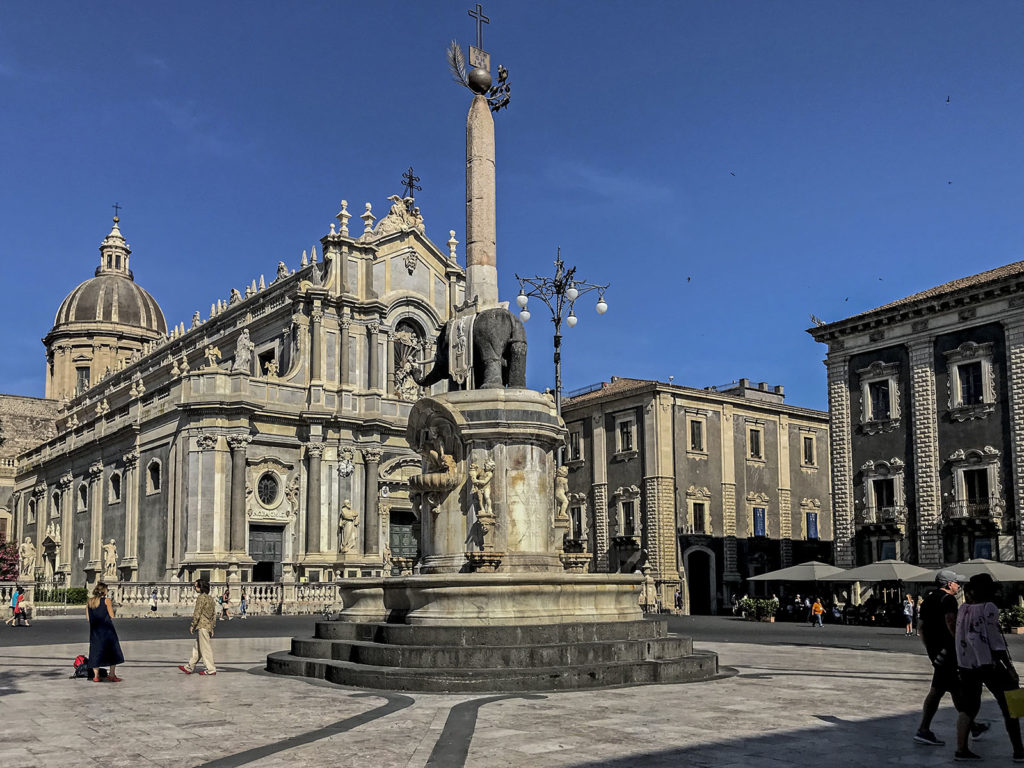 It was then that Catania was reborn. The new square was larger and wider than the former Platea Magna
.
Both religious and secular powers were represented in this building; the cathedral was rebuilt on the site of the old church, whose apses had remained standing. The Archbishop's Palace, the Seminary Palace of the Clerics and the Senatorial Palace were then built.
In the centre is the Fontana dell'Elefante
(Fountain of the Elephant), now a symbol of the city, which was designed by architect Giovanni Battista Vaccarini
and unveiled in 1737. The obelisk, brought from Egypt and placed on top of the elephant, is 3.61 metres tall.
On the top was placed a globe featuring a cross and the initials of St. Agatha, the city's patron saint
.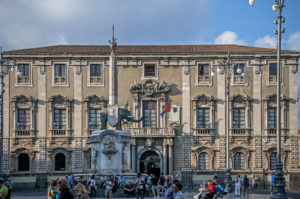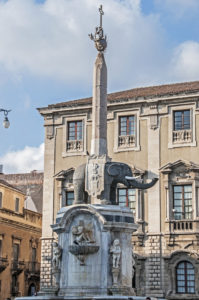 Beneath the elephant, finally, is a pedestal with statues of the two rivers of Catania, the Amenano and the Simeto.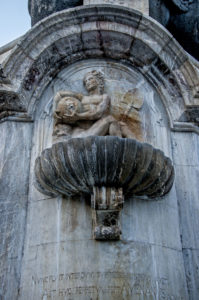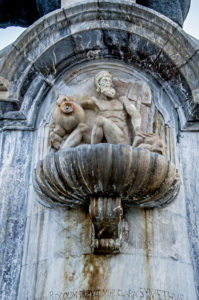 The end result is a breathtaking square.
The alternating use of dark grey lava stone
with white limestone creates surprising contrast. A perfect example of this can be found in the cathedral or senatorial palace.
Effects of light and shadow complete and accentuate the contrasts of the square, reminiscent of a theatre stage.