The central hall, in the medieval period, was used for its canonical function, i.e. the place for the assembly of Christians attending the sacred functions, while the two side aisles took on the role of a service ambulatory. Until the 15th century, the interior layout of the church remained almost unchanged. It was not until the 16th century that the structure of the central body of the building was adapted to the new needs of worship, partly as a result of the Counter-Reformation
.
New chapels
were opened on the fronts of the aisles, and these became the passageways and resting places where people could access the places dedicated to various saints or for the conservation of relics; the central hall was also used as a venue for religious events, not necessarily related to the rite of mass. From the 17th century onwards, the interior of the cathedral, in keeping with the Baroque style of the time, was lavishly decorated with ephemeral artefacts, of great scenic effect on the occasion of major religious festivals.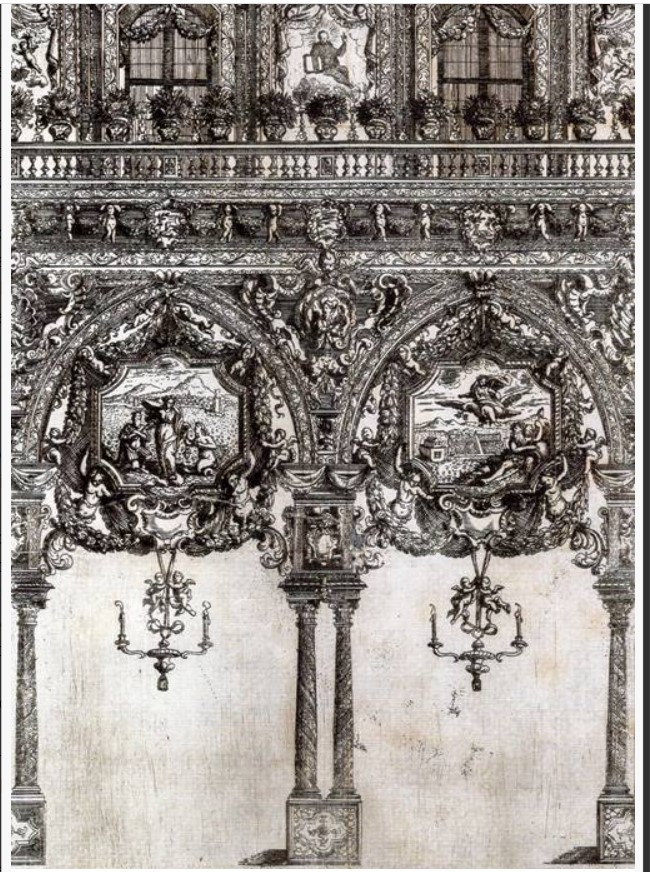 Embellishments and stage machinery also affected the exterior on the occasion of special ceremonies such as the " public acts of faith
" during the Inquisition
 period.