The common fate of most Romanesque churches was that they were transformed in the following centuries according to the style of the time. Some were profoundly modified and others were decorated with added compositions, without altering their original character.
A similar fate befell the Palermo Cathedral, which underwent numerous and varied transformations, restorations and embellishments from the 15th century until the early 18th century.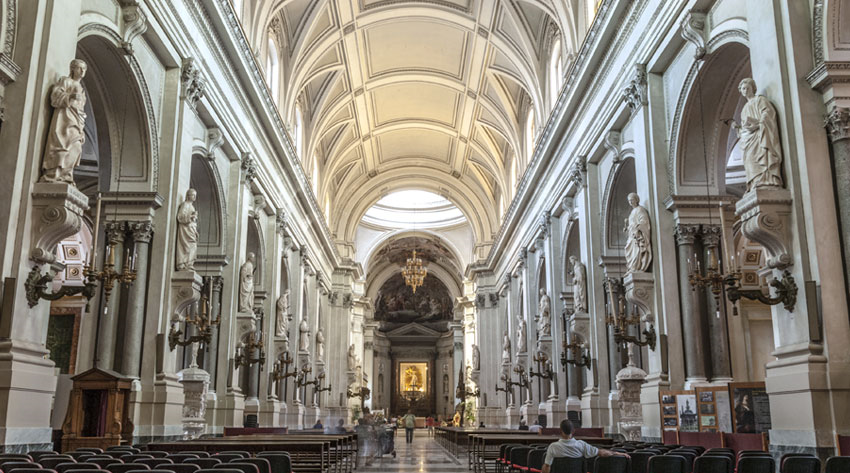 These works did not change the structural characteristics of the building but simply added additional spaces for the clergy and for worship, sacristies and side chapels
dedicated to the saints worshipped in the city. The interior walls were decorated with Baroque style
frescoes and stucco work with garlands and wreaths, as well as other artistic works.
In the second half of the 18th century, the building was generally in poor condition and needed urgent work. Archbishop Filangeri
and the Cathedral Chapter petitioned King Ferdinand IV of Bourbonto
intervene "to restore decorum and dignity to the city's mother church".