For over two centuries, the Arab domination in Sicily
gave the island a cultural climate and a level of civilisation still unknown in other regions of Italy. At the same time, in Europe, after the decline of the the Carolingian renaissance
, European kingdoms began to fragment around the year 1000. The knowledge, embedded into Arab culture, starting with the development of science, mathematics and extending into the intangible world of philosophy and alchemy, also involved the reorganisation of the layout of the Palermo area. The region thus became an area where studies on water channelling systems, including underground systems, known as the quanāt
, gave impetus to the construction of parks and suburban gardens, enriched by the presence of surface pipelines, known as saie, and water collection tanks.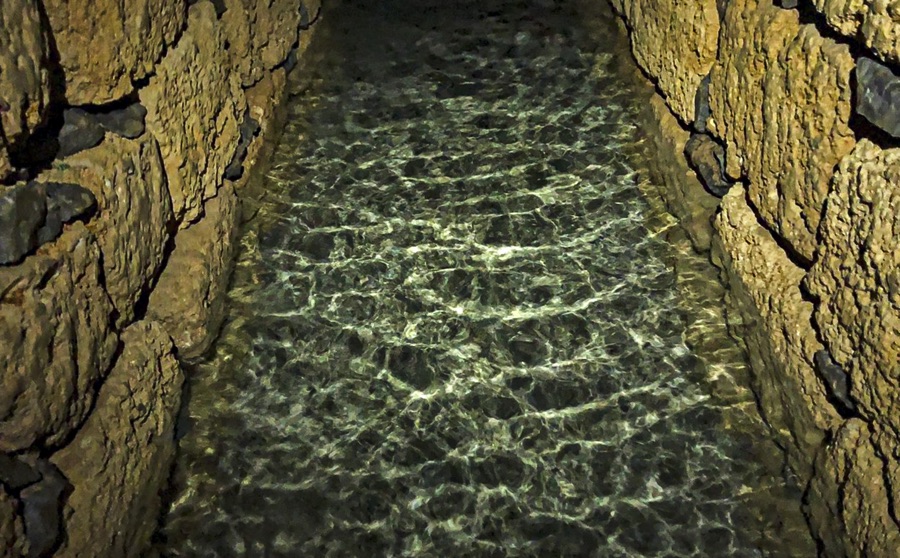 New fruit trees such as cedars, lemons and oranges were introduced into these endless expanses as part of a diverse cultivation system. In addition to the pleasant view enhanced by a rich palette of colours, there was no shortage of the spicy scents of cinnamon, cloves, ginger and jasmine, which permeated the air with a mixture of Middle Eastern aromas.
Architecture of undoubted geometric purity stood out in the regular proportions of the paradise gardens, echoing those of Persia and Samarkand. An example is the castle, probably of Islamic origin, which can be traced back to the Kalbite Emir Ja'farn in the district of Maredolce
, at a time when Muslim power on the island was already in decline.