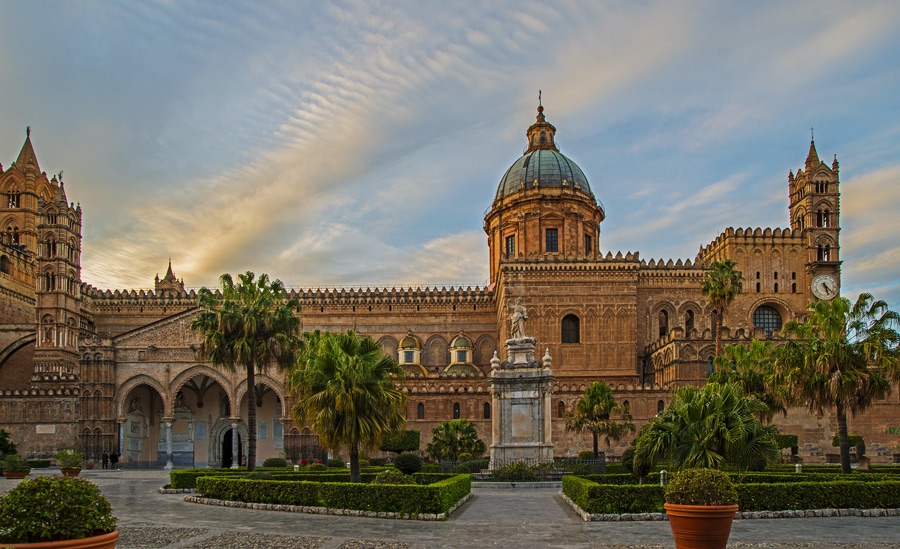 In the Baroque and Neoclassical periods, many Italian Romanesque churches were affected by stylistic transformations, which were also carried out in important Sicilian religious buildings such as the cathedrals of Palermo and Catania
.

These changes also involved the interior of the Cefalù Cathedral, with the insertion of a diversified Baroque decorative arrangement in the various areas of the building.
The walls of the aisles, still unfinished pending a mosaic decoration which was never carried out, were designed and embellished, according to 18th-century style, with the insertion of a number of chapels with wall decorations consisting of friezes, pilasters, frames and stucco sculptures of classical inspiration. As a result, the side aisles were covered with a barrel vault with lunettes
, concealing the original roof.
The cultural approach to restoration, which developed in the early 20th century, encouraged a series of interventions to restore the Cathedral to its original appearance. However, nothing was achieved as a result of the work, which was carried out in several stages. On the contrary, it resulted in the loss of the cathedral's historical fabric, leaving the interior devoid of any artistic or historical dignity.
The recovery of the original formal purity of the interiors was the subject of the last restoration in the 1980s, during which the walls of the aisles were treated with monochromatic plaster, bringing it closer to the intended appearance of this sacred space. According to Roger's plan, the walls had to accommodate a mosaic decoration with a religious theme.