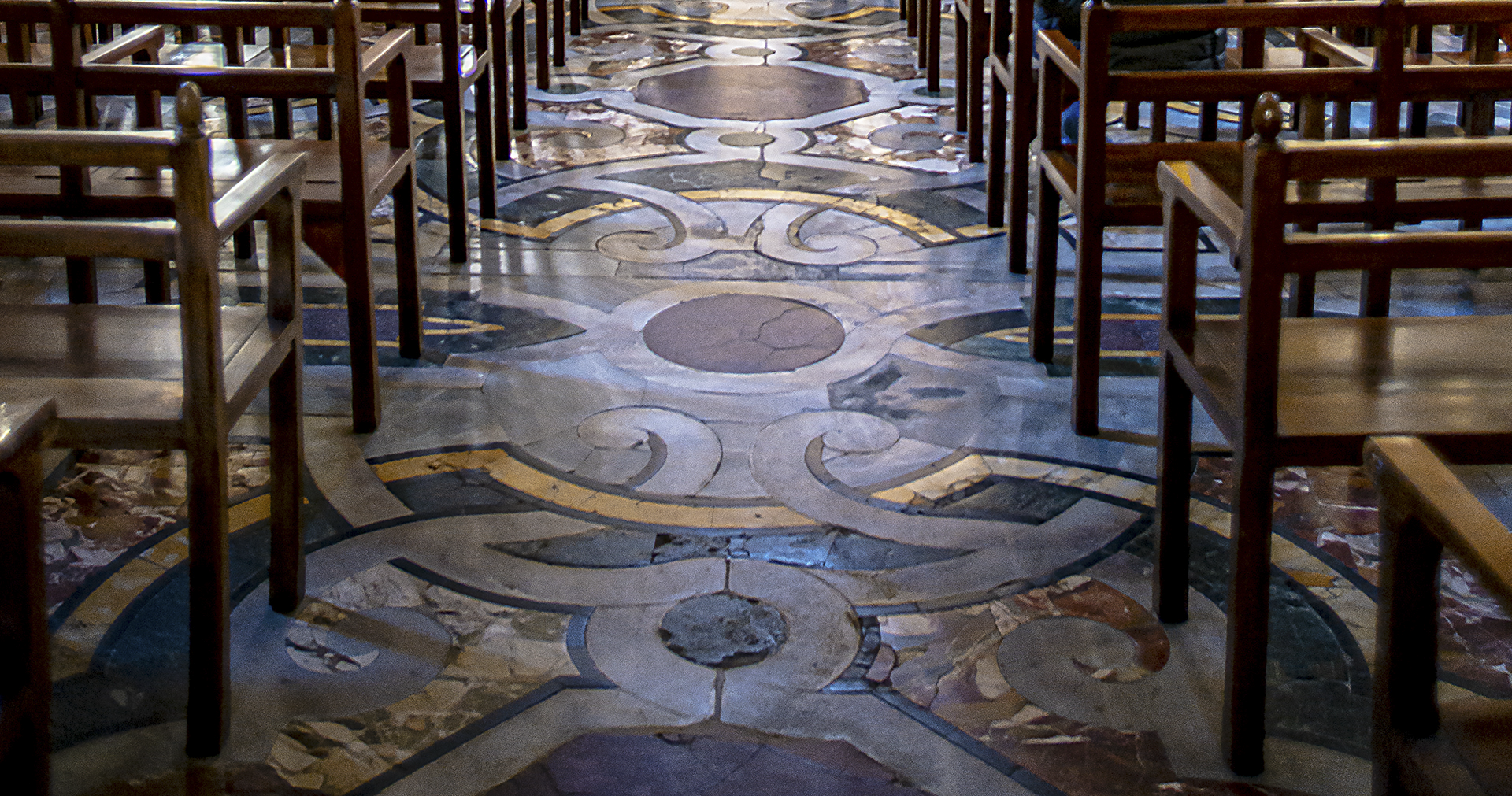 The Martorana flooring consists of eleven opus sectile panels, decorated with  quincunxes
and geometric motifs.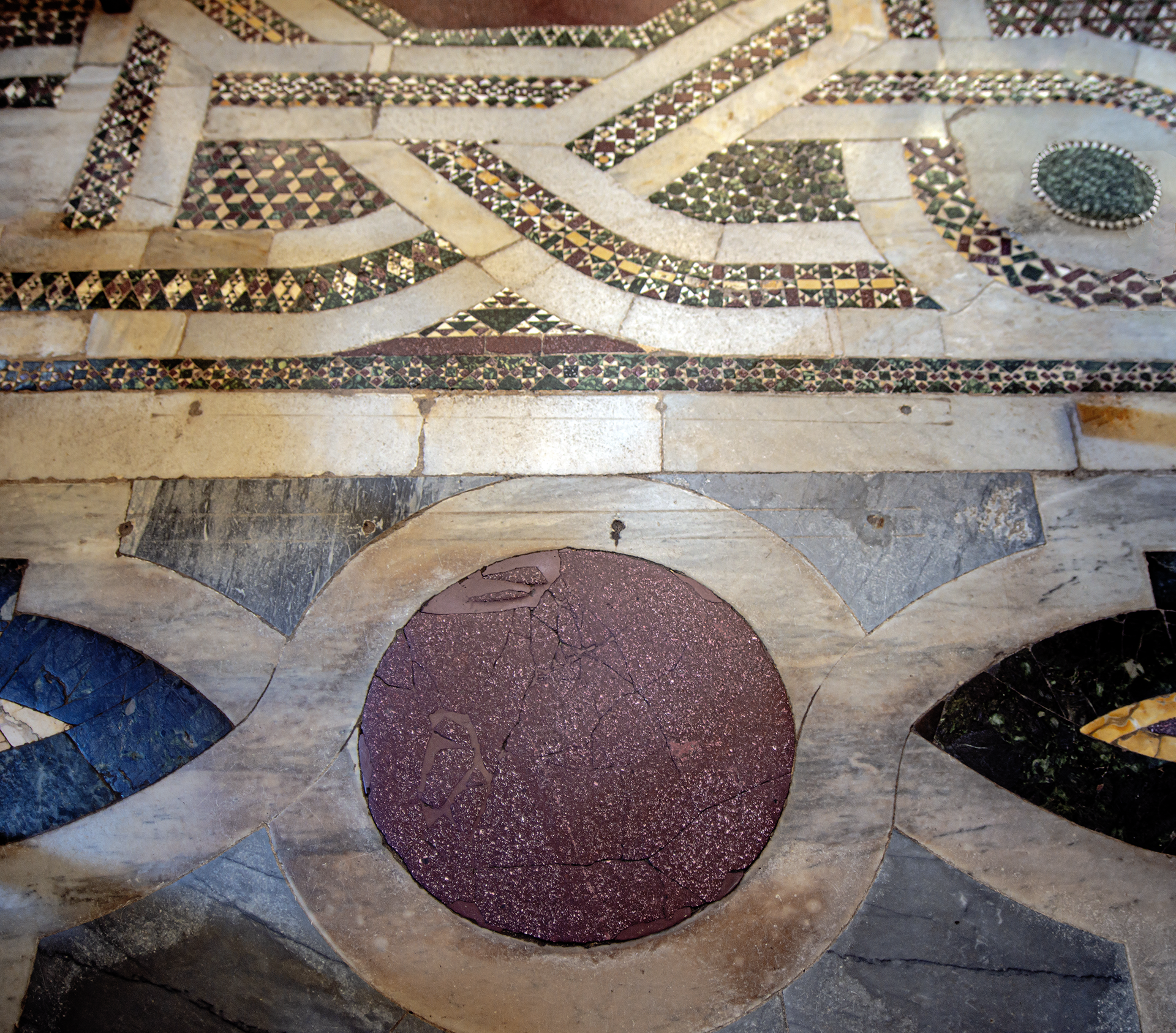 Coeval with the building of the church, dating back to the 1140s, the entire floor is made of white, porphyry
, serpentine and antique yellow marble and is characterised by a strong adherence to the naturalism, typical of the Byzantine area, adopted from Cosmatesque
and then Sicilian techniques. In fact, similar motifs can be found in the Palatine Chapel
, whose decoration is dated to the same time as the Church of Santa Maria dell'Ammiraglio, as well as in the flooring of two buildings in Constantinople: San Giovanni in Studio and the Church of the Pantocrator.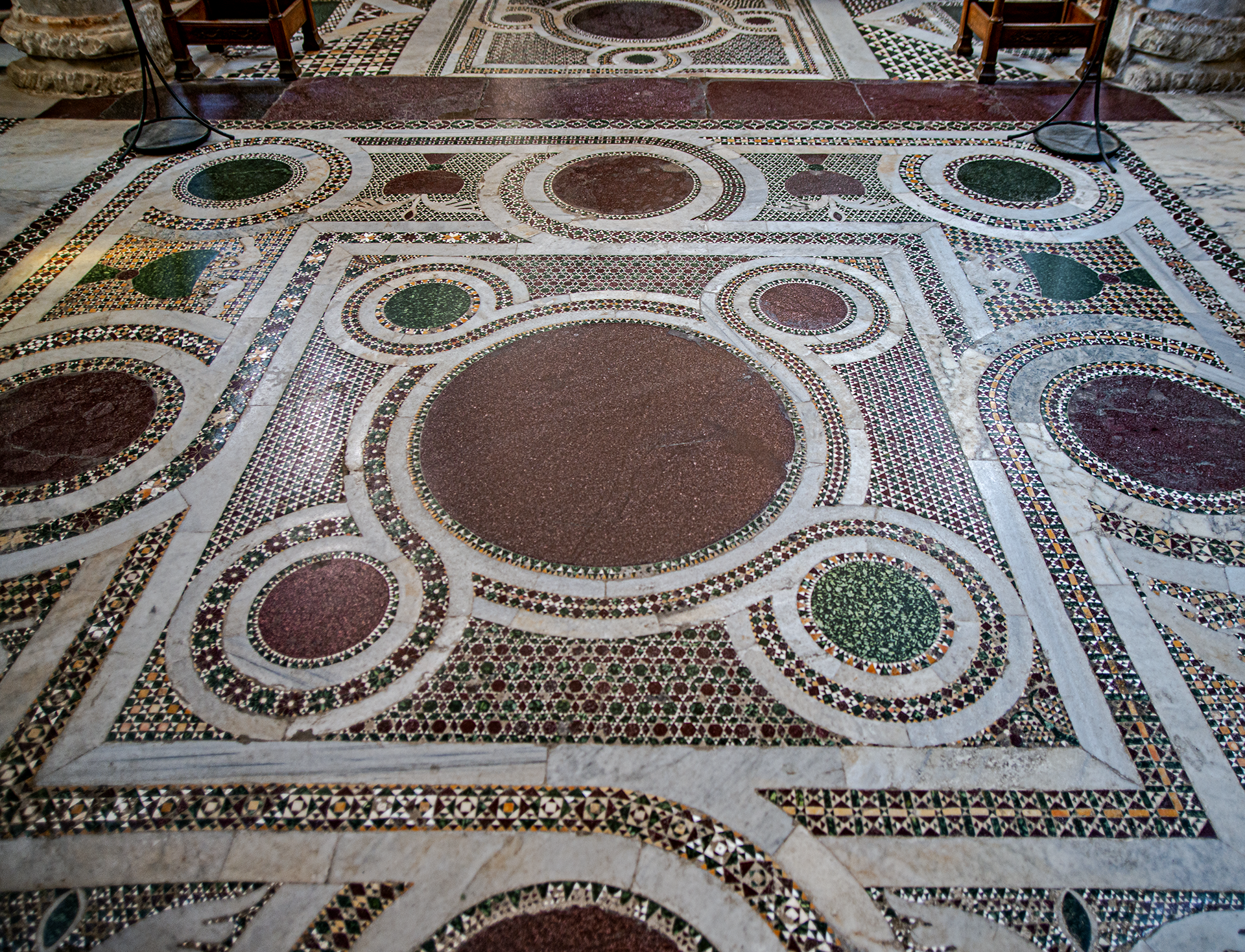 Analysing the panels, the central one, located under the dome with the Pantocrator, has a quincunx motif with an eight-wheel frame, linked by sectilia and tessellatum
bands.
The central tondo, in red porphyry, is surrounded by four porphyry and serpentine discs. In the mosaic fields, eight vases are depicted, two on each side in porphyry and serpentine inlay. From four of the vases, white lily-shaped flowers emerge, while in the others, besides the original presence of an acrobat, pairs of lions and peacocks are depicted.
The two side panels, similar in geometry and mirrored, are characterised by a lozenge decoration.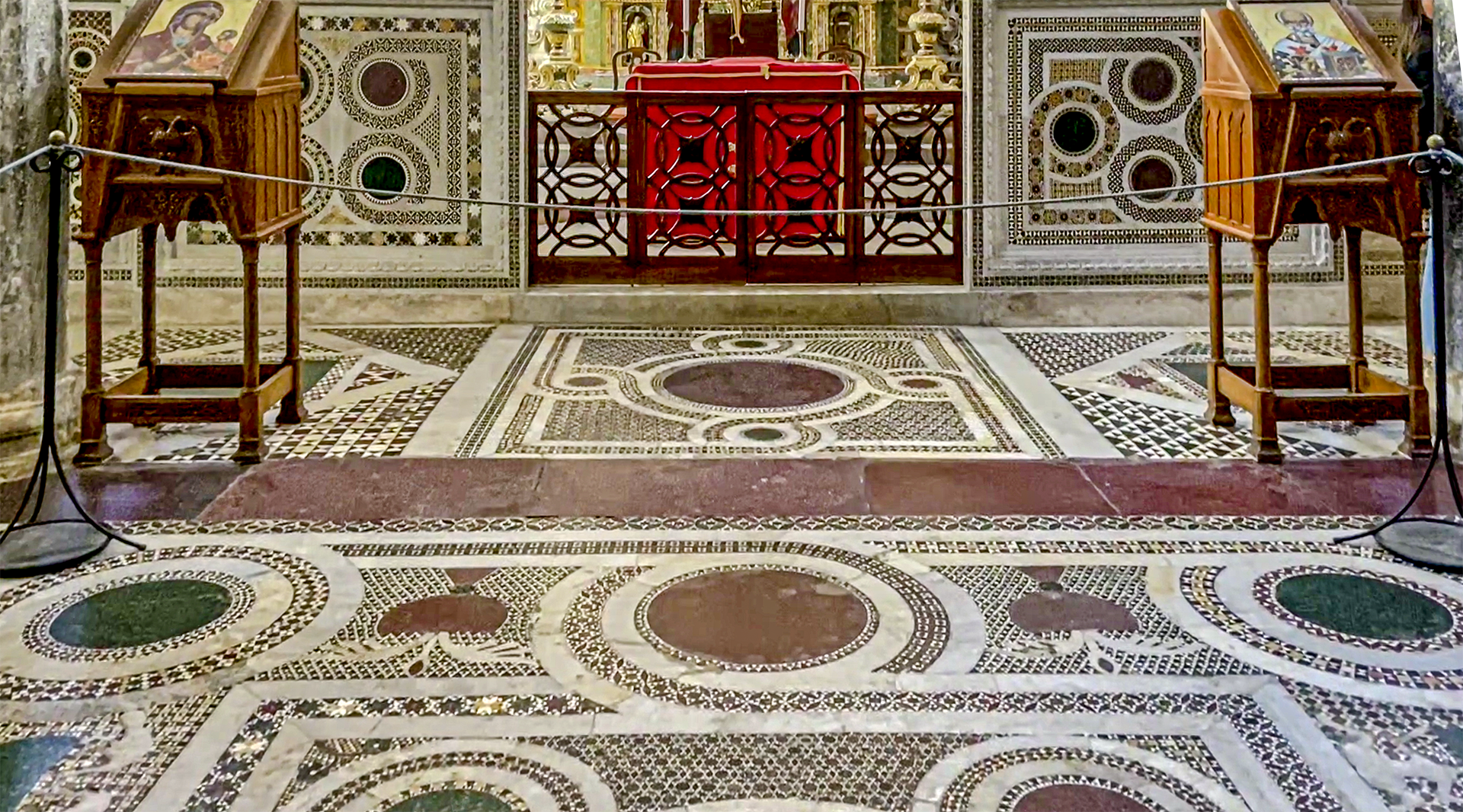 The frame of the left arm has a decoration of dogs' heads, while the frame of the right arm has flowers with round petals. The central panel at the entrance, on the other hand, is of Islamic origin, with bands and other geometric figures branching off from an octagon. In the corners, there are two square panels: one with an eight-pointed star and the other, symmetrical, with a central tondo, surrounded by eight discs. In the Bema
, there are five panels, three decorated with quincunxes and two with geometric motifs, specifically rhombuses and rectangles.