In the following centuries, the Cathedral did not undergo any particular remodelling or substantial changes. In the 14th century, the western façade was completed and the four towers were raised, the side chapels were added and some liturgical spaces were transformed or enlarged.
In the 15th and 16th centuries, most of the work was focused on the embellishment of the interior with the decoration of new chapels and the inclusion of valuable sculptures. Externally, Antonio Gambara
was commissioned to construct a new doorway and a portico
on the southern front. In 1509, Antonello Gagini
was entrusted with the task of creating the imposing marble tribune
in the area of the Sanctuary. The tribune was intended to embellish the entire central apse basin, with decorated panels facing the Antititulo.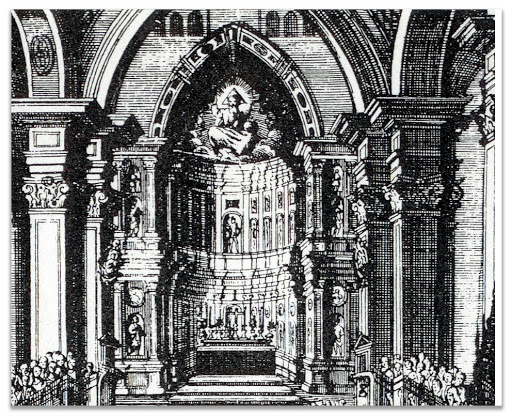 At the same time the sacristy area was enlarged, with a new section added towards the east.
After hundreds of years, the sacred building was showing signs of aging, especially due to structural failures in the building, even though it had been adorned and cared for by the Maramma
of the Cathedral. At the end of the 18th century, these works led to the launching of a general renovation programme, profoundly transforming the Cathedral in accordance with the neoclassical style of the time, which gave it its current composition. The project was entrusted to the royal architect Ferdinando Fuga
, but its operational execution was followed by the architects Carlo Chenchi
and Giuseppe Venanzio Marvuglia
from Palermo.
The cathedral was thus profoundly transformed inside, becoming a Latin cross
shaped church with the creation of a large transept
with a large dome in the centre, which now heavily characterises its exterior appearance. The most evident transformation ivolved that of the presbyteral area, where the original ' Titulo
' and ' Antititulo
' of the Norman basilica were removed, with the construction of the chapels of the Blessed Sacrament and of Santa Rosalia
,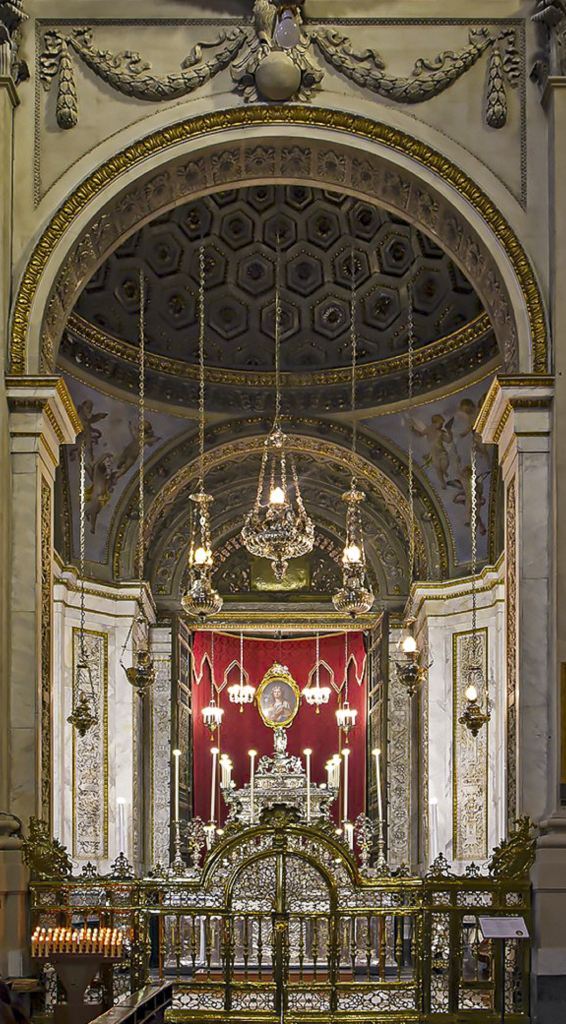 the major extension of the large choir chapel
leading up to the main apse
, disrupting the original spatial layout of the Antititulo area.