Looking back over the centuries, one naturally wonders about the atmosphere that permeated this place, introduced by the long rows of the central nave's columns
, which accompany the gaze in an ever closer succession of ogival arches
culminating in the apse
with the grandiose image of the Blessing Redeemer
.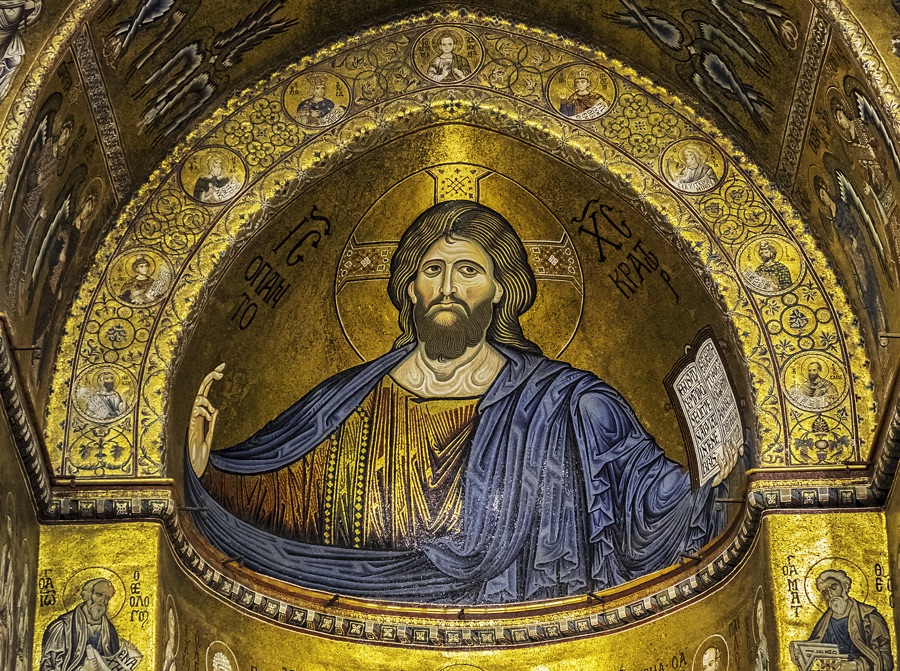 The Cathedral's choir
is inserted in a large square space, which faces the high altar and bordered in the last part of the nave, already included in the presbytery, by an iconostasis
, a Greek Orthodox liturgical element, removed in 1658.
From the very beginning, the Fabbrica not only represented the heart of the sacred celebrations in the presence of the Benedictine monks, but also the tangible signs of the Norman monarchy and archiepiscopal authority, as evoked by the location of the bishop's chair, located to the south and of the royal seat, placed on the north side, near the apsidal area.
At the same time, the biblical and evangelical tradition is also majestically depicted in the mosaic ornaments
which decorate the walls and the clipei
of the four ogival arches, arranged in a crescendo and pervaded by images of kings and prophets
, visible from the triumphal arch
.
In the Byzantine iconography, present in the Choir, the figure of William II
, commissioner of this magnificent Temple, is represented in mosaic as he is crowned king of Sicily by Christ
,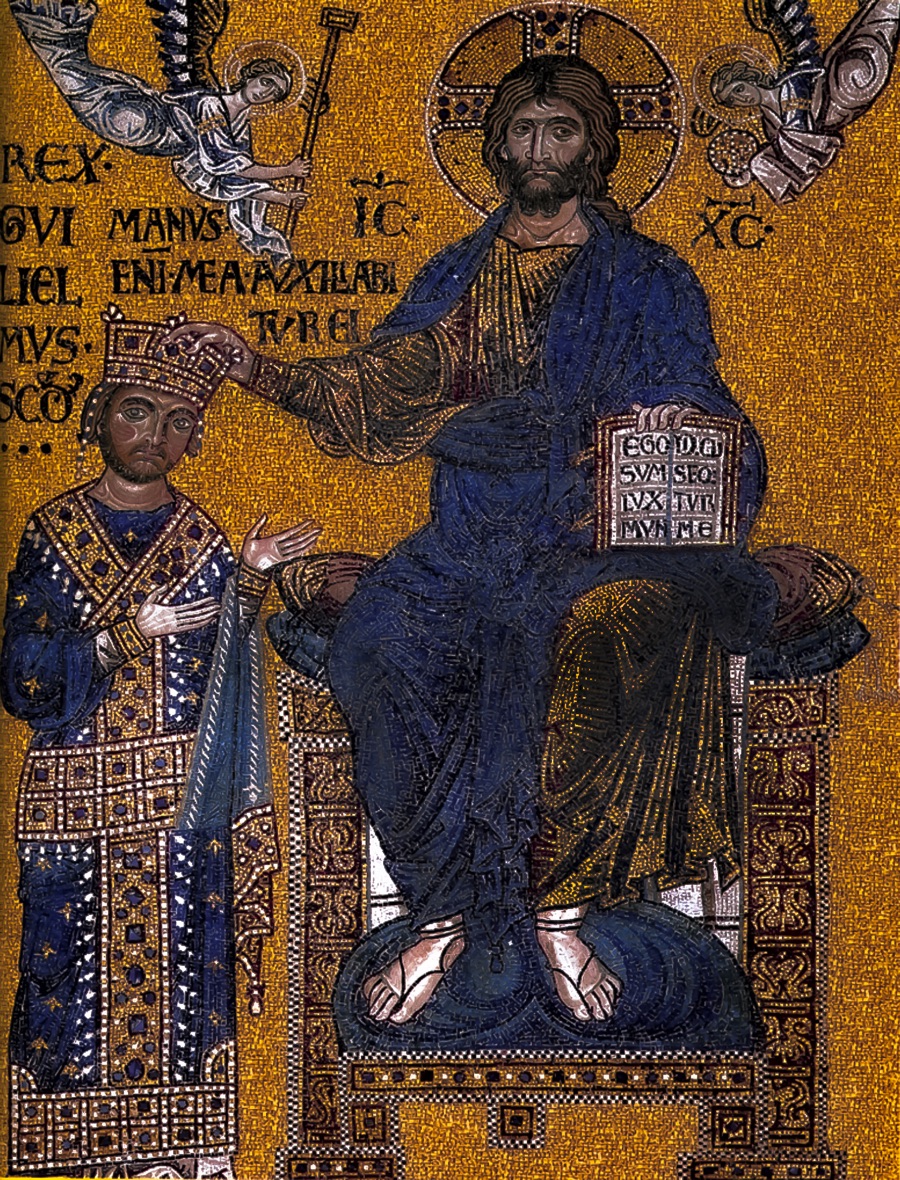 as well as in the act of offering the Cathedral as a gift to the Virgin
, seated in throne with the Child Christ.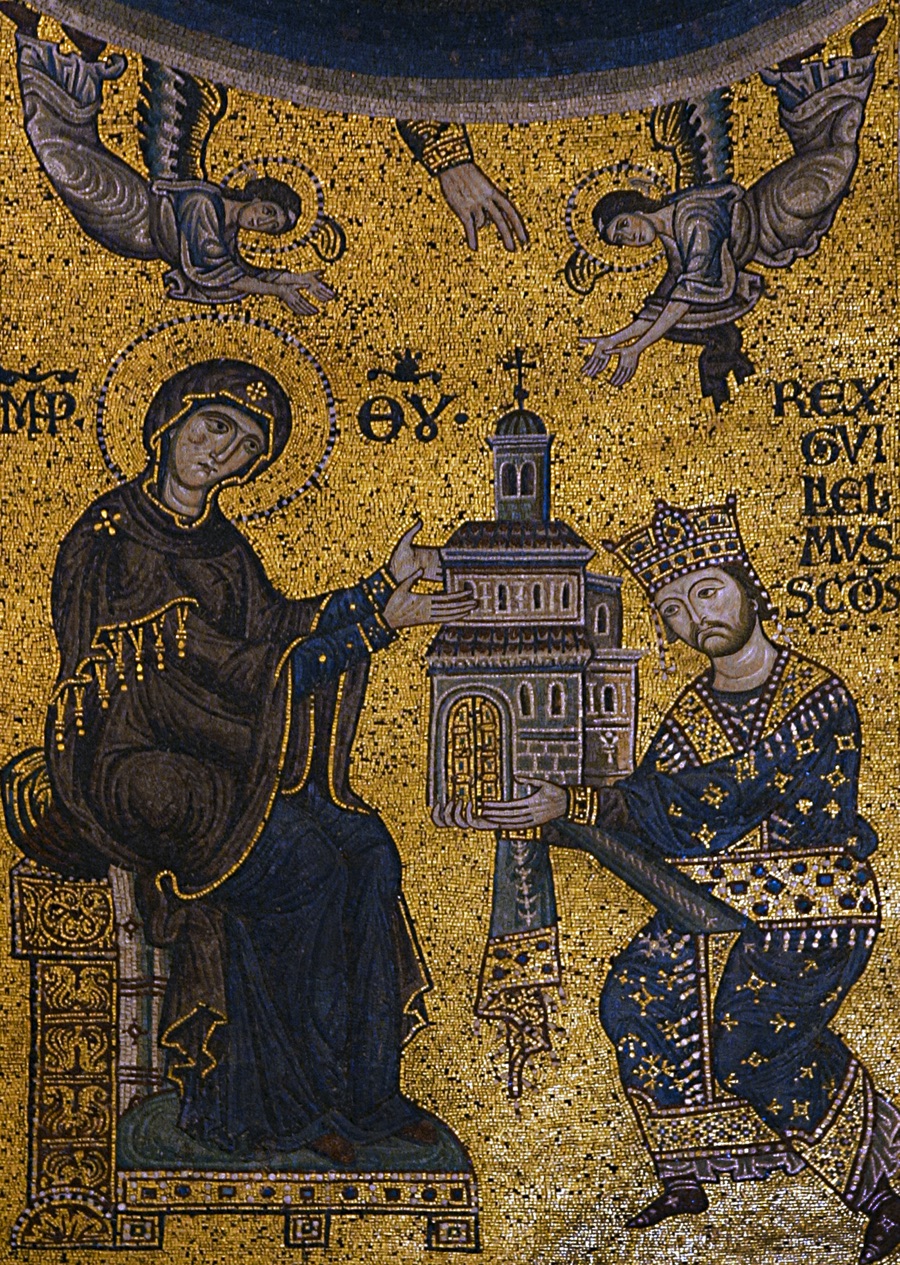 These official representations, which can be traced back to styles typical of Byzantine emperors, served the function of passing on the memory that the sovereign wished to keep alive, the memory of his work. They also served as encouragement for the monks to celebrate liturgical events.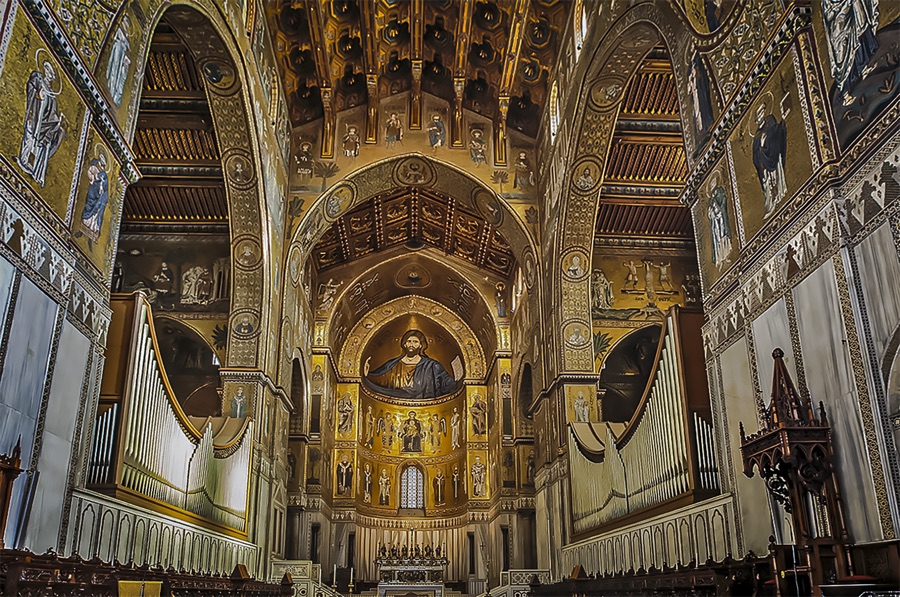 To increase the mystical atmosphere created by the chants sung by the Benedictines, the space was enriched from 1503 onwards with different types of organs
that followed the vicissitudes of the religious building on the one hand, and the choices of the pastoral governments that followed over time on the other.