Even to this day, when we look at the Cathedral of Cefalù, we can see the gradual architectural transformations forged over time, compared to the original site of Roger, unlike the plan of the building that has remained almost completely unchanged. It displays a subtle dialogue with the norman buildings of Mazara and Miletus
, built half a century earlier at the behest of the Great Count Roger
.
Both sovereigns also looked at Benedictine-Cluniac planimetric schemes
, traceable to Cluny II (950 – 975), which had been influential across Europe, from Normandy to southern Italy.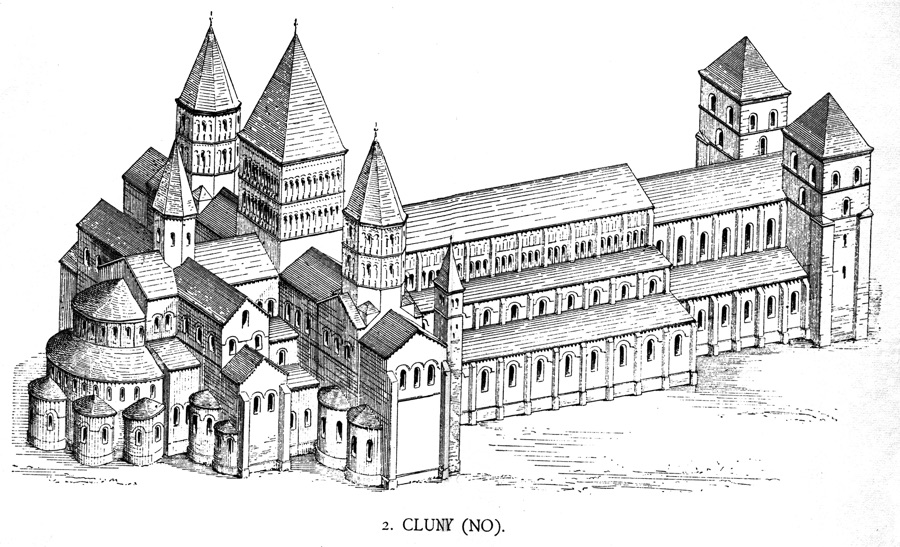 History tells us, thanks to documents, of the relationship between Roger II
, Abbot Suger of Saint Denis
and Peter of Cluny
, with regard to the first construction phase of the basilica, which can be traced back to the foundation in 1131. From this year, the site was extended in four periods over the centuries. From 1131 to 1145, the founding ruler of the establishment, the Basilica-Cathedral, aimed to reorganise the Sicilian dioceses by endowing Cefalù with a bishop.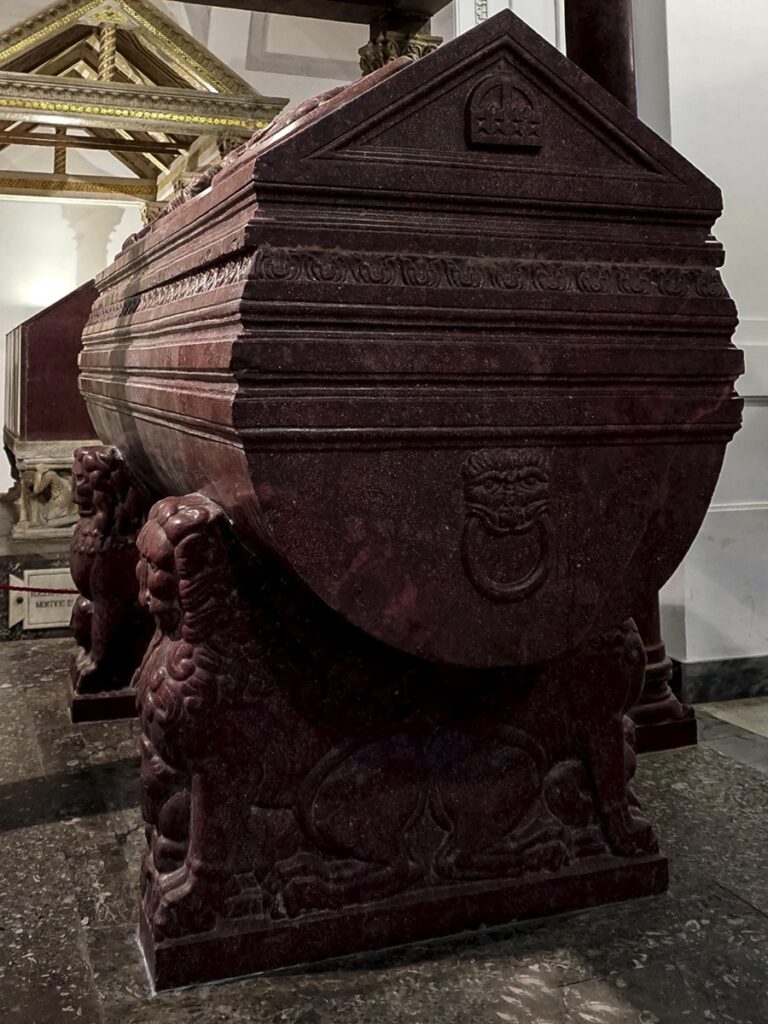 From 1145, the year of the king's death, two porphyry sarcophagi were placed in the Basilica – Mausoleum for his burial. At the same time, the already established factory was embellished with the addition of mosaics. Between 1154 and 1170, work continued on an incomplete project, which was further aggravated by the now faint hope of receiving the remains of the sovereign in the Basilica. From the episcopate of Arduino II
, the last phase began in 1223 and lasted until the final consecration of the Temple, which took place in 1267, at the same time as that of Monreale.
At that time, the Cathedral did not reflect the ambitious design of its founder.
Even today, it remains unfinished and resized when compared to Roger's project, starting from the lowered heights and the different volumes, not to mention the gaps in the external architectural elements. The building's plan features a balanced volumetric synthesis aimed at emphasizing the continuous dialogue between inside and outside, a metaphor for the relationship between visible and otherworldly space. The Cathedral's elevations were constructed using through simple static masses, starting from the eastern part and continuing towards the west. They narratively describe the mixture of Sicilian architectural experimentation combined with external multiple influences. Thanks to this combination, the late Norman age in Sicily was characterised from an architectural standpoint by a synthesis between atmospheric interiority and renewed linguistic styles.