The bell tower of the Church of Santa Maria dell'Ammiraglio, designed to be in a symmetrical axis with the rest of the building, was undoubtedly already built in 1184 when the decoration was finished and the structure was completed with the construction of the narthex
. Currently, the bell tower is one of the best preserved elements of the church, and is attributable to craftsmen from the East.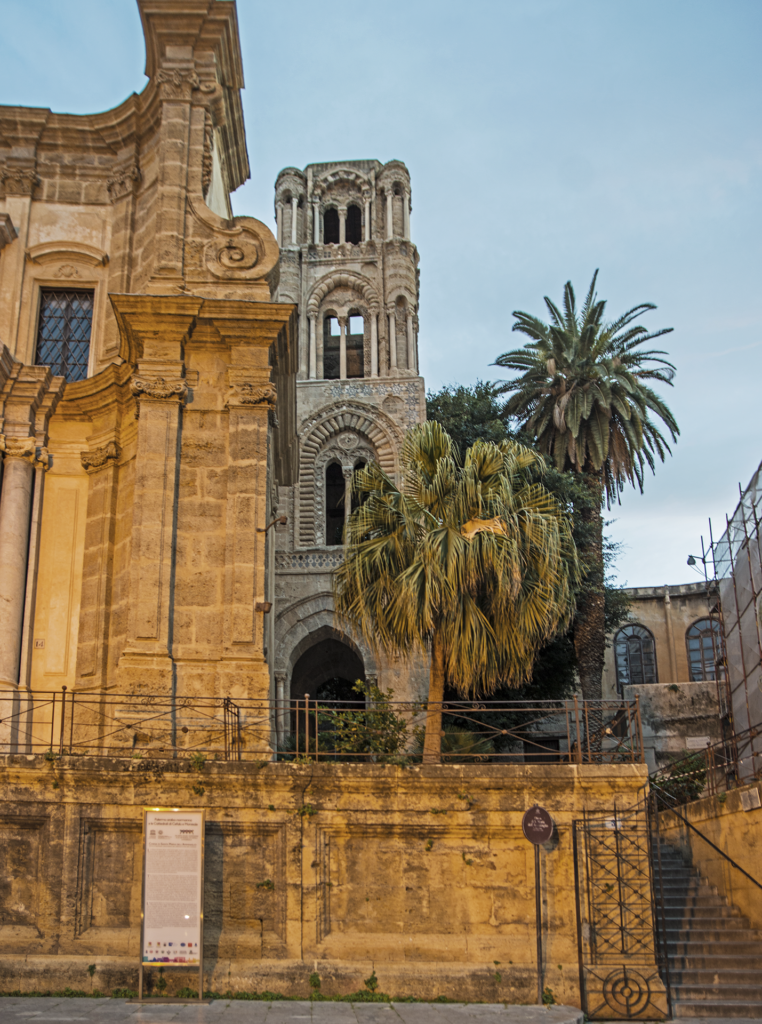 It is characterised by a rather schematic square layout and can be divided into four levels with different orders and decorations.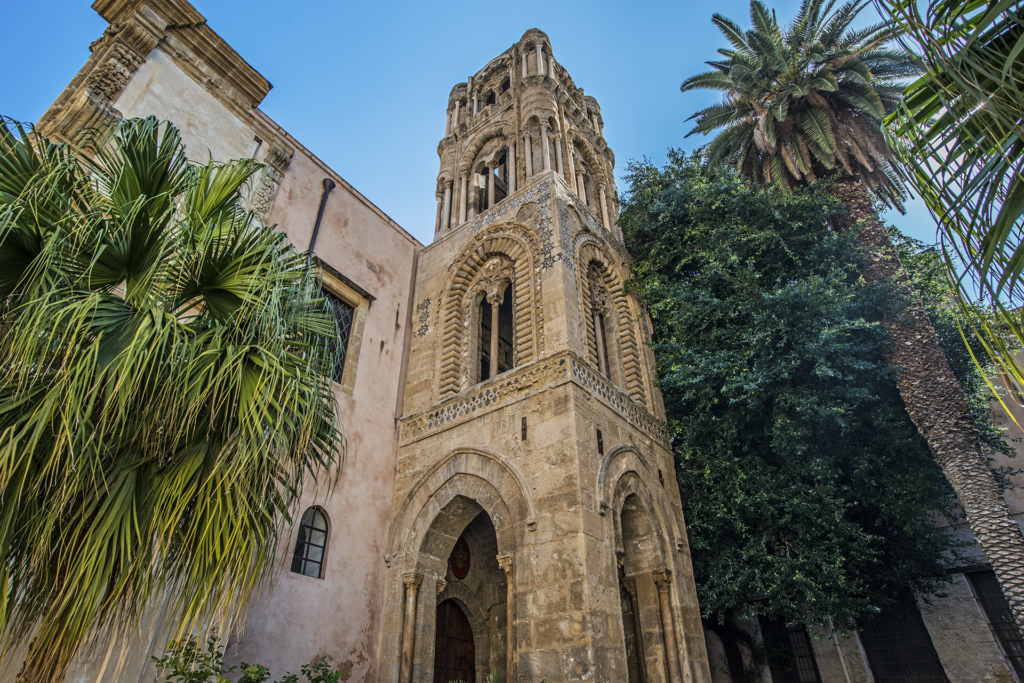 The bell tower has complex and meticulous decoration in bi-chrome marquetry in a variety of forms: four-leaf clovers, interlacing, circles, rhombuses; mouldings with geometric decorations in two horizontal friezes and on the ashlars of the turrets arches and in the mullioned windows on the fourth floor; six-pointed star motifs in the frames of the mullioned windows on the third floor and eight-pointed motifs in the corners of the second level. The surfaces, decorated with starry polygons, are of Islamic origin and have a surface decorated with lava stone inlays.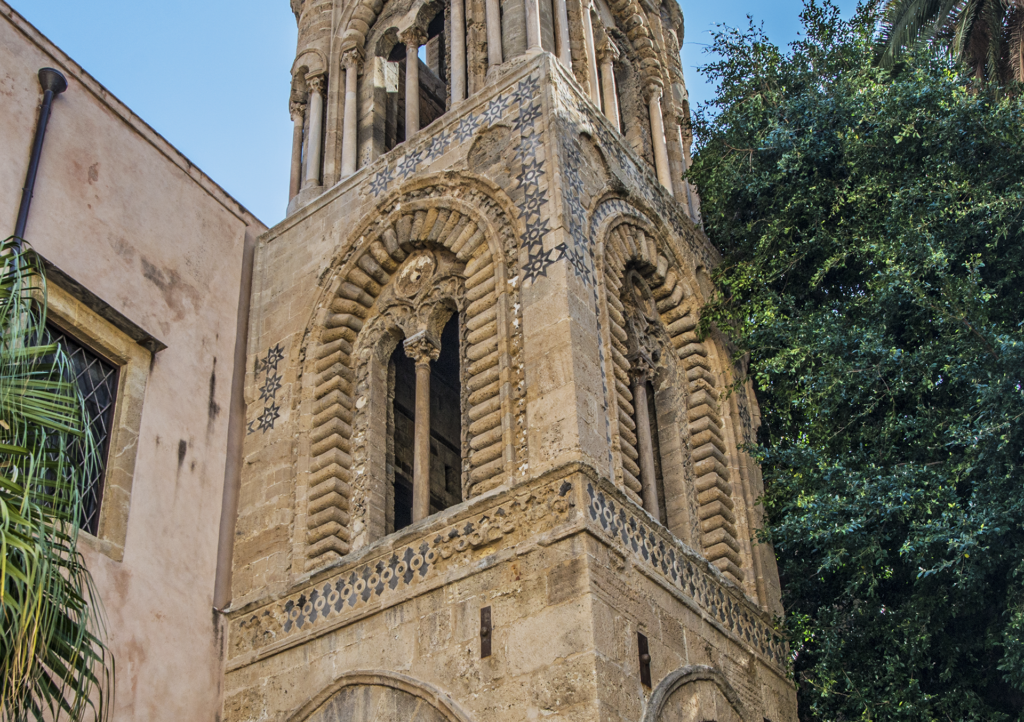 The decorative elements include 62 capitals
, made by different craftsmen but all dating from the Middle Ages: The small columns, especially in the upper parts, give a contrasting effect to the volume.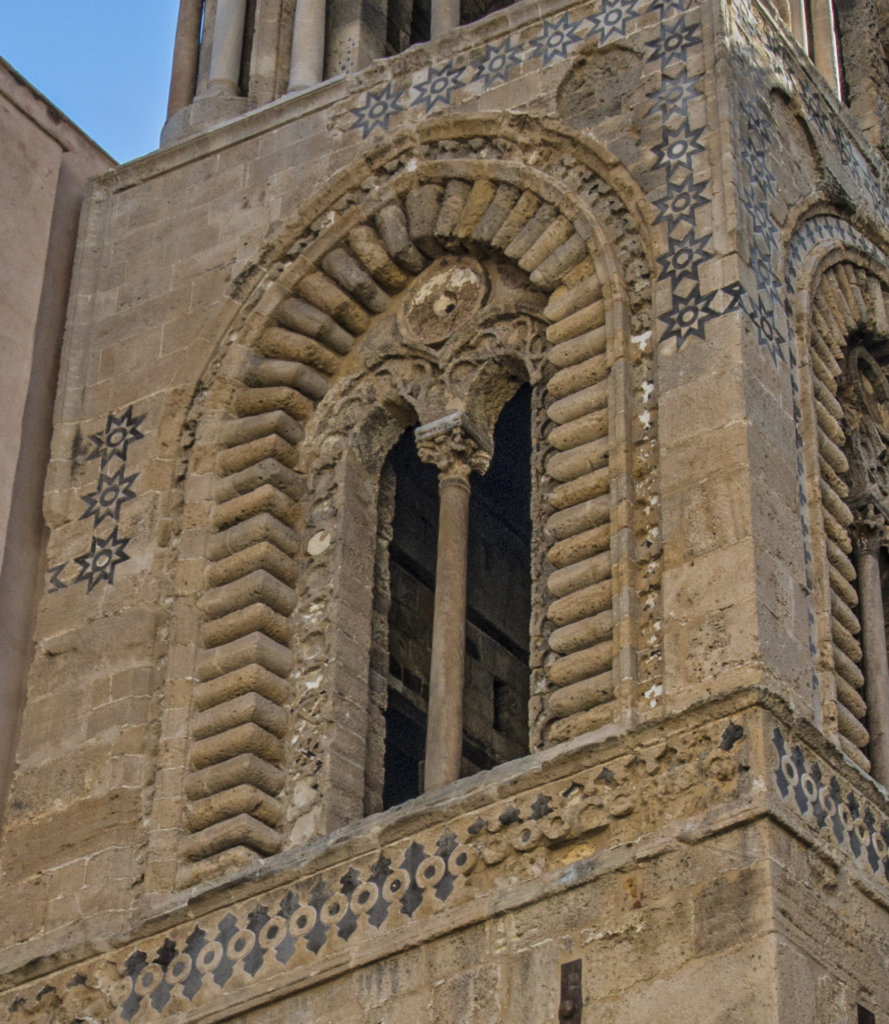 The first level, approximately 7 metres high, is characterised by openings with ogival arches
. In this first part, there are Corinthian order capitals
with acanthus leaf decoration. This is followed by a more compact part with large mullioned windows
and central columns. The mullioned windows are decorated and embellished with a rusticated
, cushioned cornice and polychrome inlays. The third order is cubic, with cylindrical turrets in the corners. In the centre, there are mullioned windows set within frames with side columns, which support the ogive arch, and a small decorative column in the centre. A frieze with a corbel frame and blind arches closes, like a crown.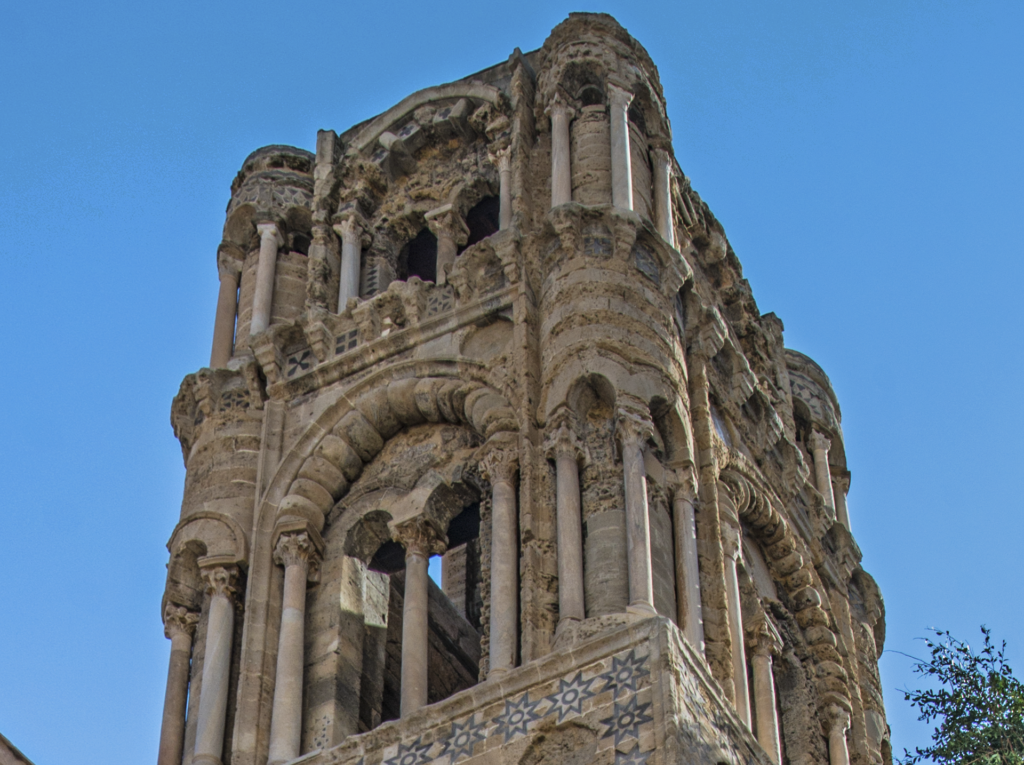 The last part of the bell tower has similar decorations on the third level, where rusticated ashlars alternate with flat ashlars in an interplay of shapes.
Compared to its original form, the structure is now smaller, as the crowning, which was probably a small dome, was demolished in 1726, after an earthquake.