The diploma for the foundation of the Cefalù Cathedral reflects important aspects of the personality of the Norman sovereign and his thoughts. Legend has it that the construction of the Cathedral, dedicated to the Holy Saviour, followed the near-death of Roger II and his crew, who were caught at sea by a storm during a voyage from Salerno
to Palermo.
No longer able to steer the ship or return to the port of departure, the king, after raising his hands to the heavens, turned to divine benevolence to keep everyone safe, promising to build a temple in honour of the Holy Saviour and Saints Peter and Paul
, in the same place where he had landed.
The salvation granted became an important sign for a 12th century man, almost a symbolic message that was meant to protect his rise and reign.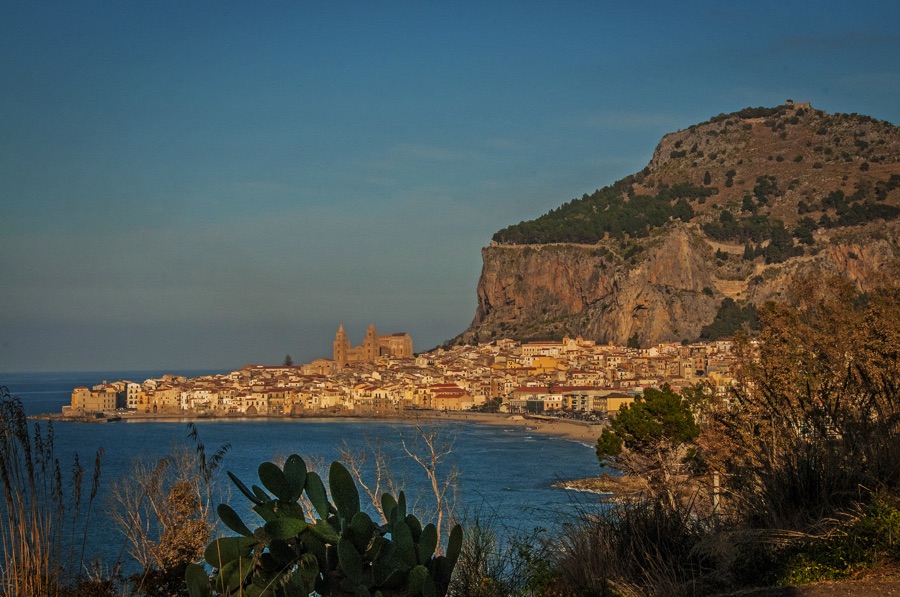 As soon as he reached the promontory of Cefalù, Roger II marked out the place where the church was to be built with his directing rod. So it was on 7 June 1131, the day of Pentecost, that the first stone was laid, starting the construction of the cathedral, in the presence of Bishop Ugone. Roger II, who kept his promise to the Lord during the shipwreck, gave the sacred building a papal mandate and made it a bishopric.
The start of the new construction, built on the remains of a pre-existing Byzantine church
, dating back to the 4th century AD and of which some mosaics have emerged, concealed a political as well as a religious message. It was also dedicated in honour of the Great Count and Adelasia, the sovereign's parents, in connection with the church of the Holy Trinity of Miletus
, which housed the remains of Roger's father.
Moreover, the new church, according to the customs practised mainly in Normandy and Norman England, was a monastery-cathedral
designed for the burial of the first king of Sicily
.
Although Roger's plan to erect the religious building as his personal  mausoleum
did not go ahead, due to the political aims of the archbishop of Palermo, Gualtiero Offamilio
, at the end of the 12th century, the sovereign's design encapsulated all the renewal actions linked to the new kingdom, born on Christmas Day 1130.