Over the centuries, in order to adapt the church to the Latin rite, the internal structure underwent changes, the most evident of which were made to the narthex
and the space in front of the building, which were enclosed and covered, making the layout slightly more elongated and extended towards the west.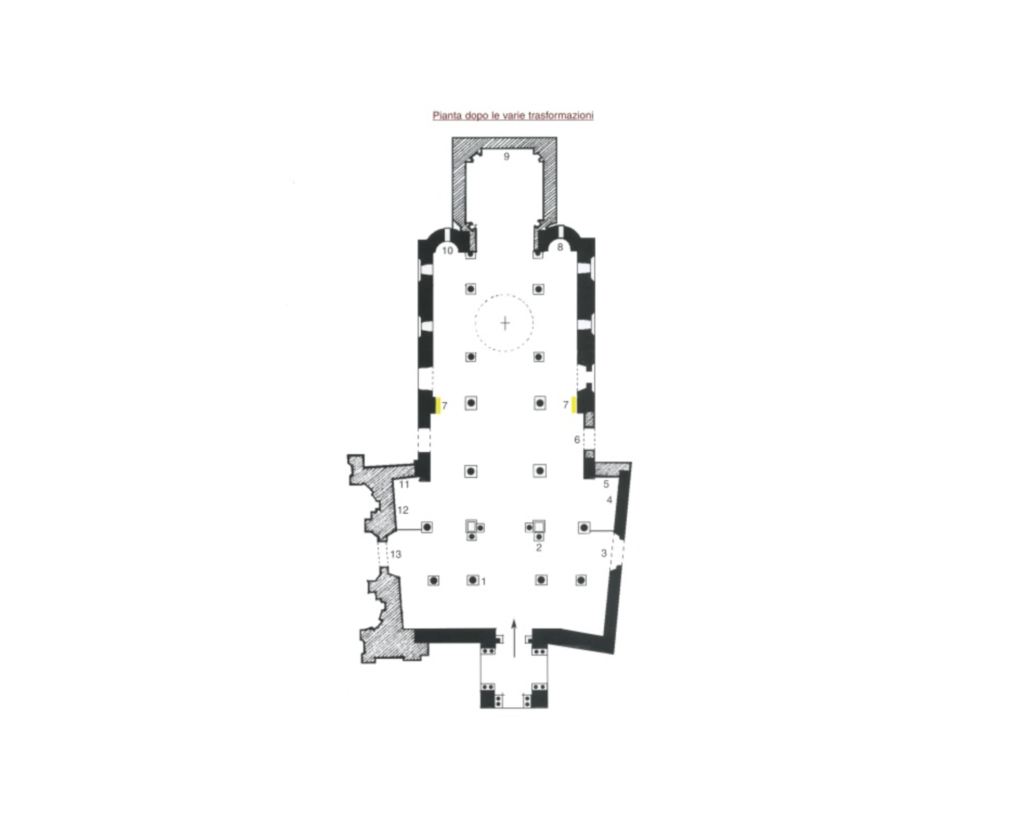 At this juncture, many of the mosaics in the portico were lost. Other works were begun in the period between 1683 and 1698, with the substitution of the central apse
, which contained the mosaic depicting the Virgin Mary, with a large square chapel, designed by Paolo Amato
, in a typically Baroque style, lavish and ostentatious, rich in figures, decorations with plant motifs, medallions, made entirely of white and polychrome marble.
An altarpiece depicting the Ascension, painted by Vincenzo da Pavia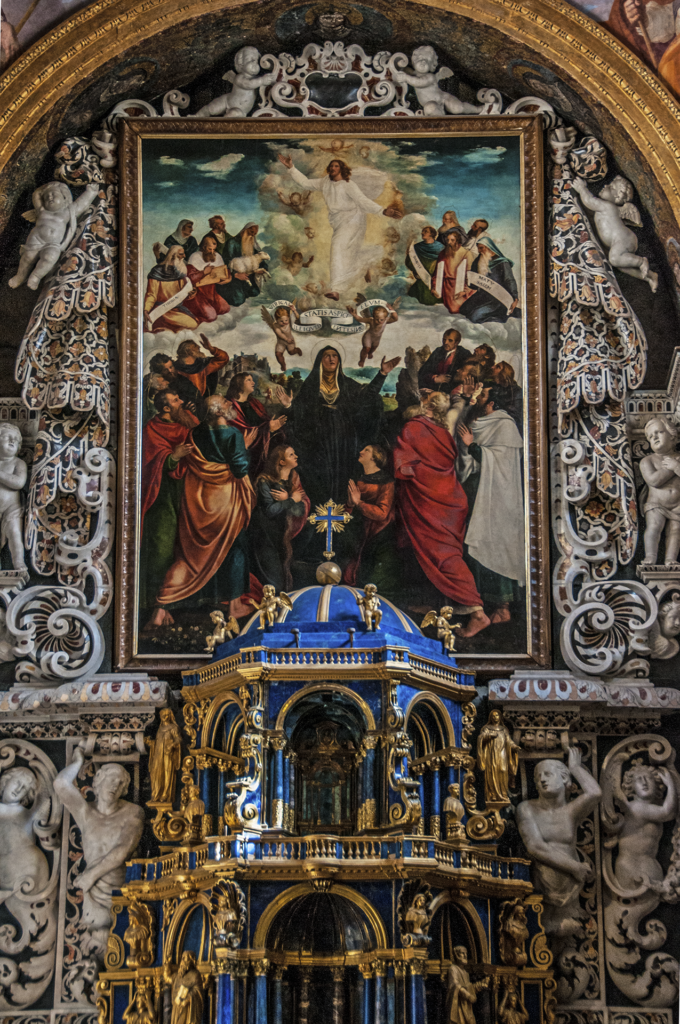 in 1533, stands at the centre of the high altar, while a sumptuous tabernacle made of lapis lazuli sits beneath it.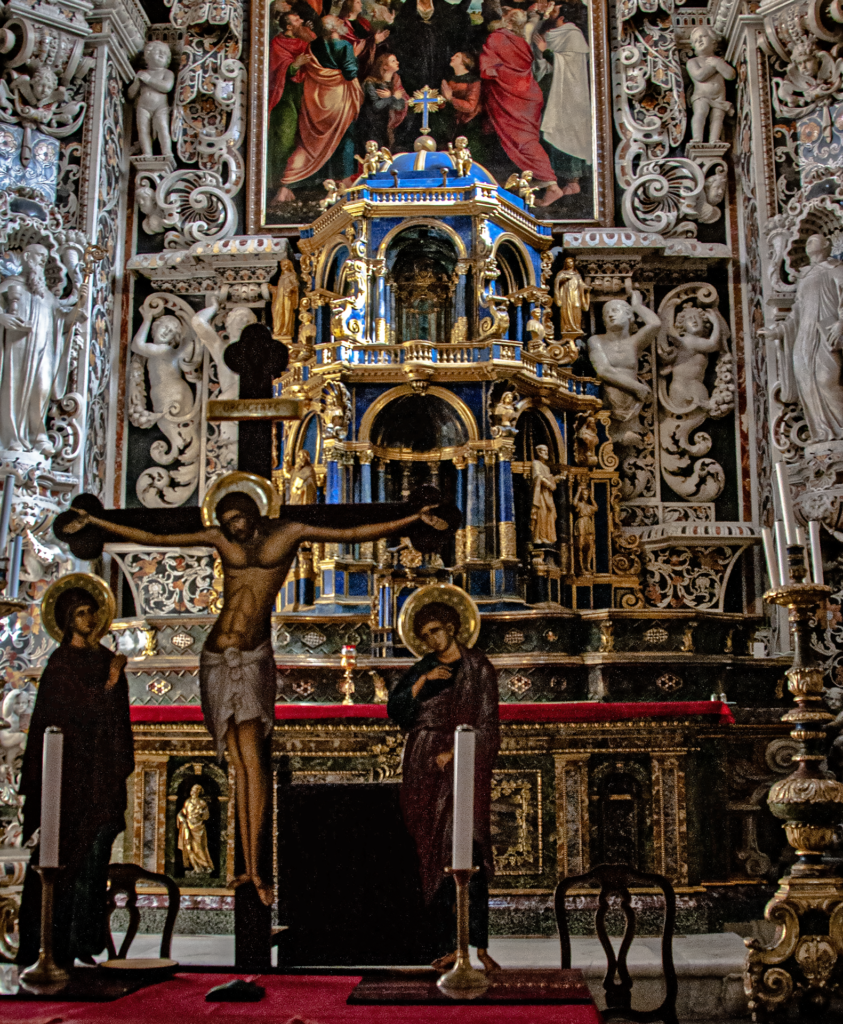 The frescoes of the vault and the spandrels of the presbytery chapel were painted by the artist Antonio Grano
between 1684 and 1685, depicting the Glory of the Benedictine Order and the four Doctors of the Church.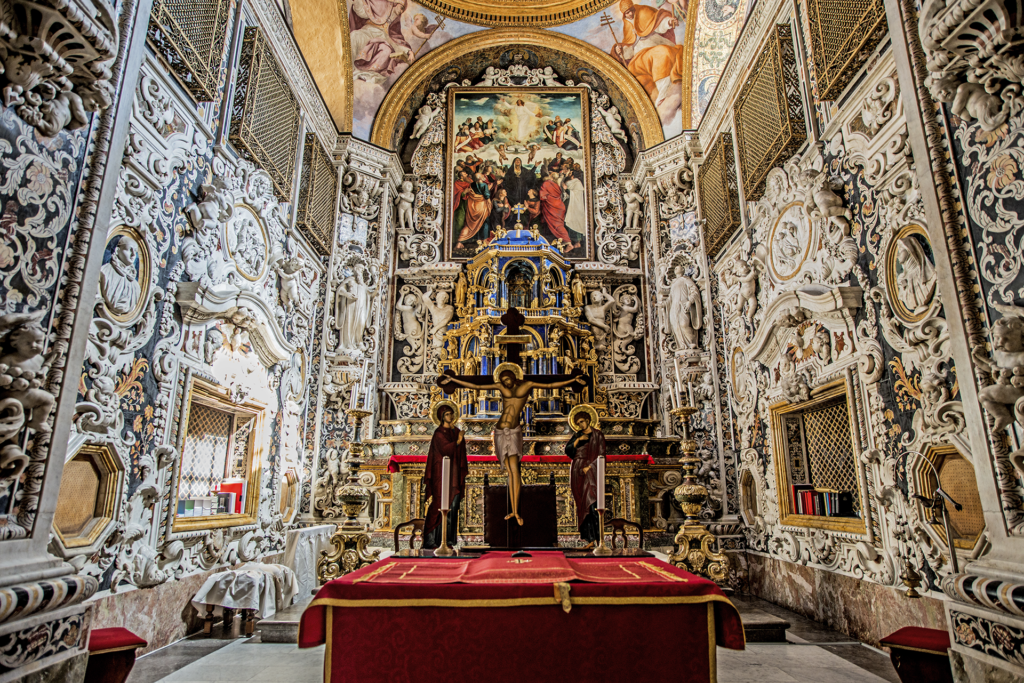 Further restorations and rearrangements of the interior decoration continued into the next century and affected the upper part of the choir and the middle part of the church, which were frescoed by the Flemish artist Guglielmo Borremans
in 1717.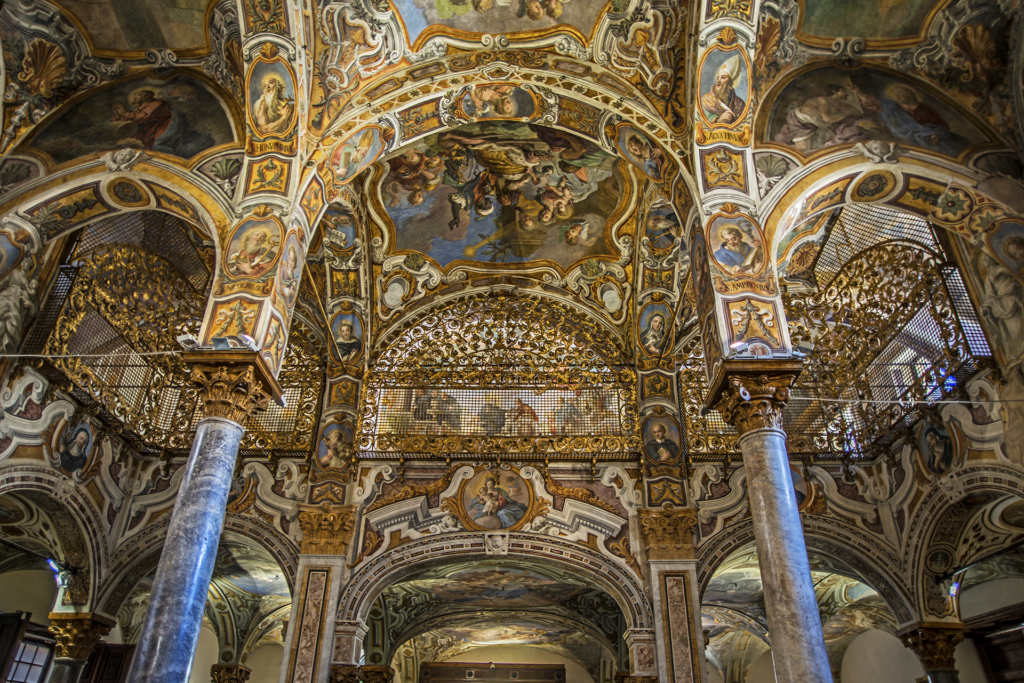 The choir was decorated with stories of St. Benedict
, and the rest of the interior was decorated with episodes from the New Testament
.
In the following decades, in 1744, the choir vaults were also frescoed by Olivio Sozzi
.