The Palermo Cathedral was designed as an ecclesia munita
, a system already conceived for the Cefalù Cathedral
and for the coeval construction of Monreale
, creating a series of passages within the walls and in the upper parts, like walkways, protected by a series of battlements, placed at the crown of the sacred building.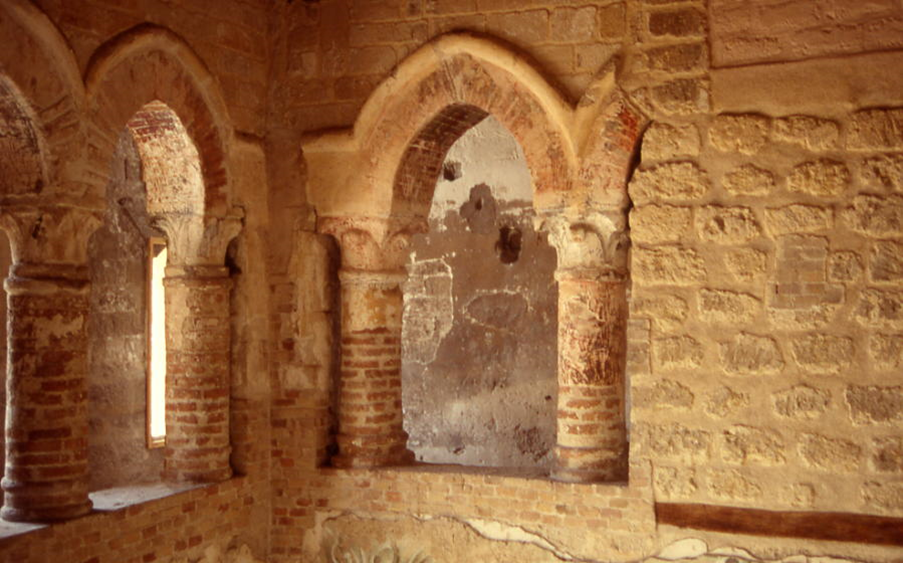 In the Presbytery
area, these passages were opened up towards the inside of the church, with a colonnaded loggia, built with terracotta bricks, with lily capitals, covered with a painted plaster, with the colours that characterise the sacred area of the Sanctuary
: porphyry red, which refers to royalty and divine nature, and the bluish green of serpentine, which refers to human nature, according to the canons of Byzantine tradition.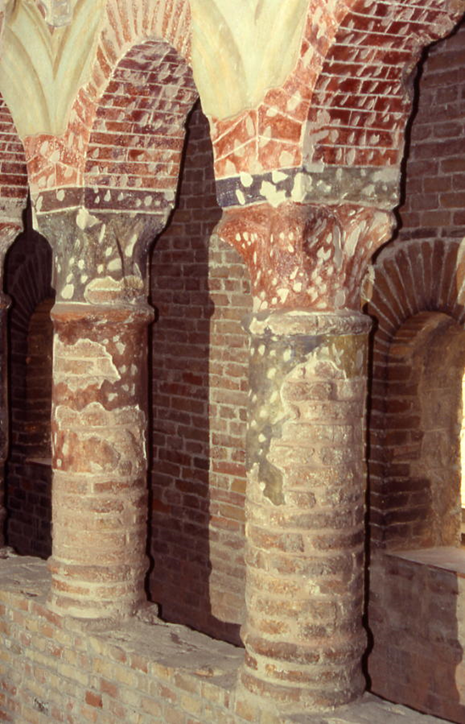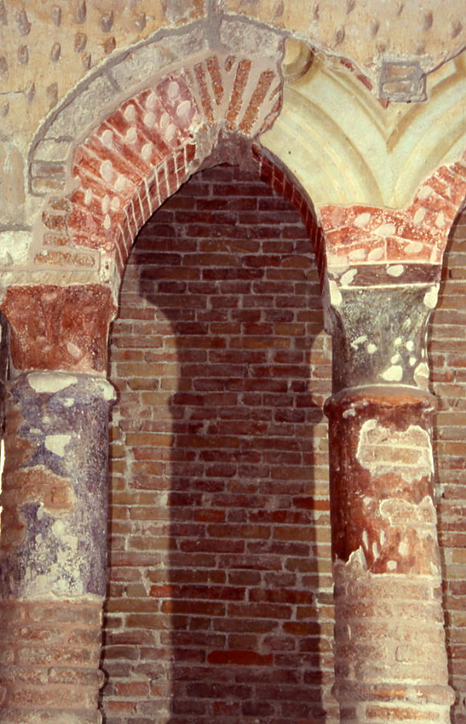 The interior of the church was treated with a " pietra rasa
" finish and with lime plaster. Investigations carried out during the last restoration confirmed that no mosaic decoration was planned for the walls. The floor followed the classic decorative patterns of the period, consisting of marble slabs inlaid with geometrically designed cosmatesque
mosaics. A residual part of the original flooring is visible today in the presbyteral area of the present choir. The external finish of the entire building was influenced by the cultural temperament of the time, with references to Islamic decoration, with walls covered in white stucco plaster and chromatic red and dark blue inserts. There is a one constant which is present throughout Norman architecture in southern Italy, consisting of the " lava inlay
" ornamentation with geometric designs, symbols and floral depictions. This technique, which is not found in the Cefalù Cathedral, was instead widely used to decorate the apses of the Palermo Cathedral and the Monreale Cathedral.