In the flat area of the portico façade, between the arched posts and the band above them ordered according to the theory of the saints, where scholars have always indicated the presence of a light carving in the form of whorls, with figures of various kinds originally treated with niello fields, the stone has revealed itself during recent restoration work, telling its own story.
Today, almost as if by magic, a fascinating tree of life
appears, arranged according to the rule and the canons of the ancient illuminated codes of
the monastic tradition.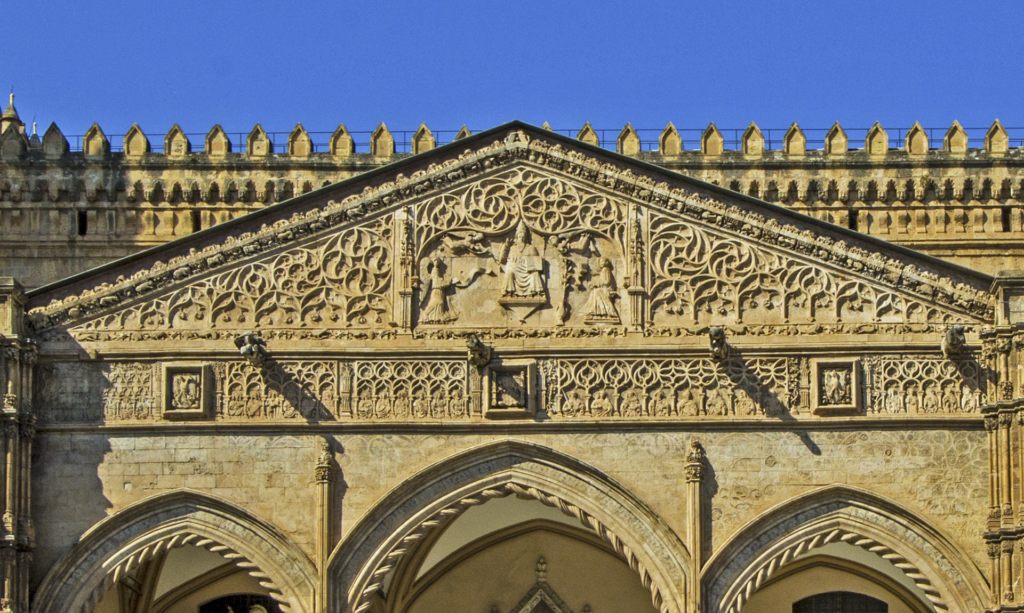 In fact, it is not a question of simple concentric circles, but of a spiral structure
, the beginning of which, located on the left side of the viewer, is composed of an interweaving of trees which begins with a feminine figure. A woman
, on the left-hand side of the composition, to the west, holds in her hands the first branches of an intertwined animated tree that unfolds its text from left to right; an initiatory path from west to east, illuminated by the midday sun.
The woman wears a dress with long hanging sleeves, whose first iconographic reference is to the ' soul of the world
', depicted in some miniatures of the late Middle Ages in England.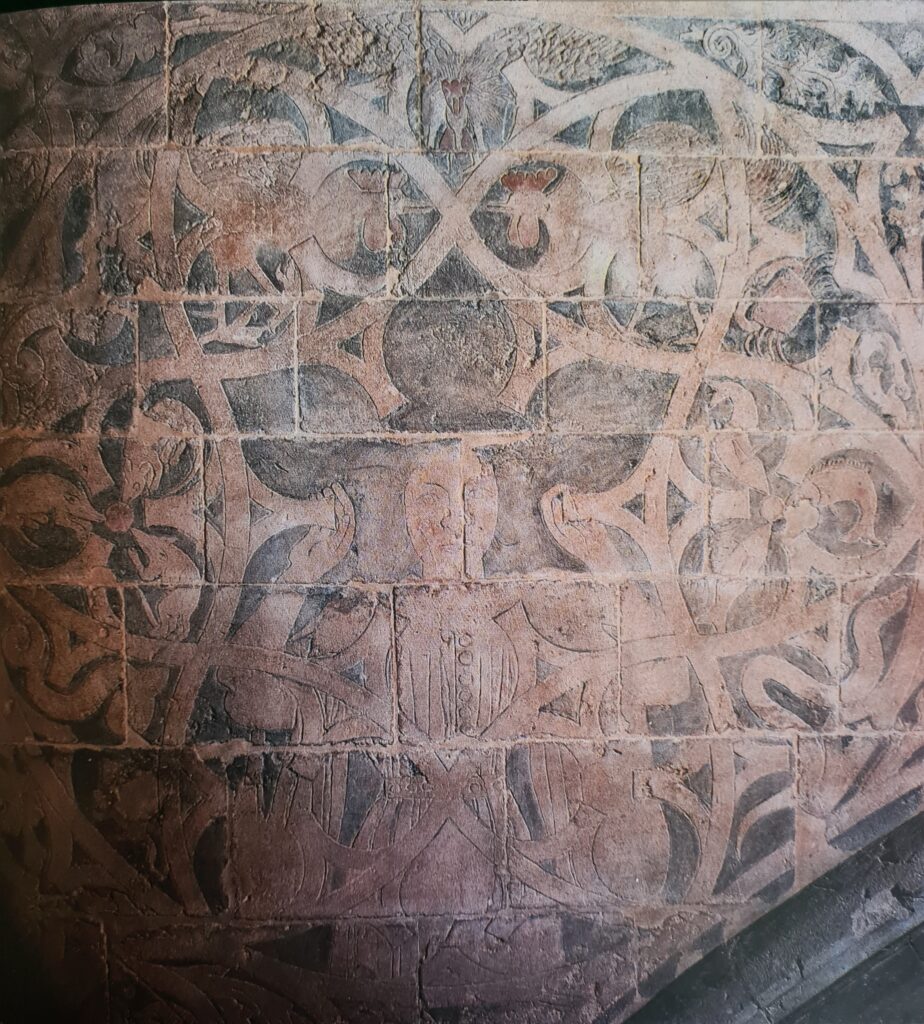 The entire tree is populated
by an excellent example of medieval bestiary
, composed of mythical figures that encapsulate the knowledge and wisdom of the times. Almost as a warning, and at the same time a teaching, of the perennial Magisterium of the Church to those who intend to cross the ' ianuacoeli
' to enter the ' mater ecclesiae
'.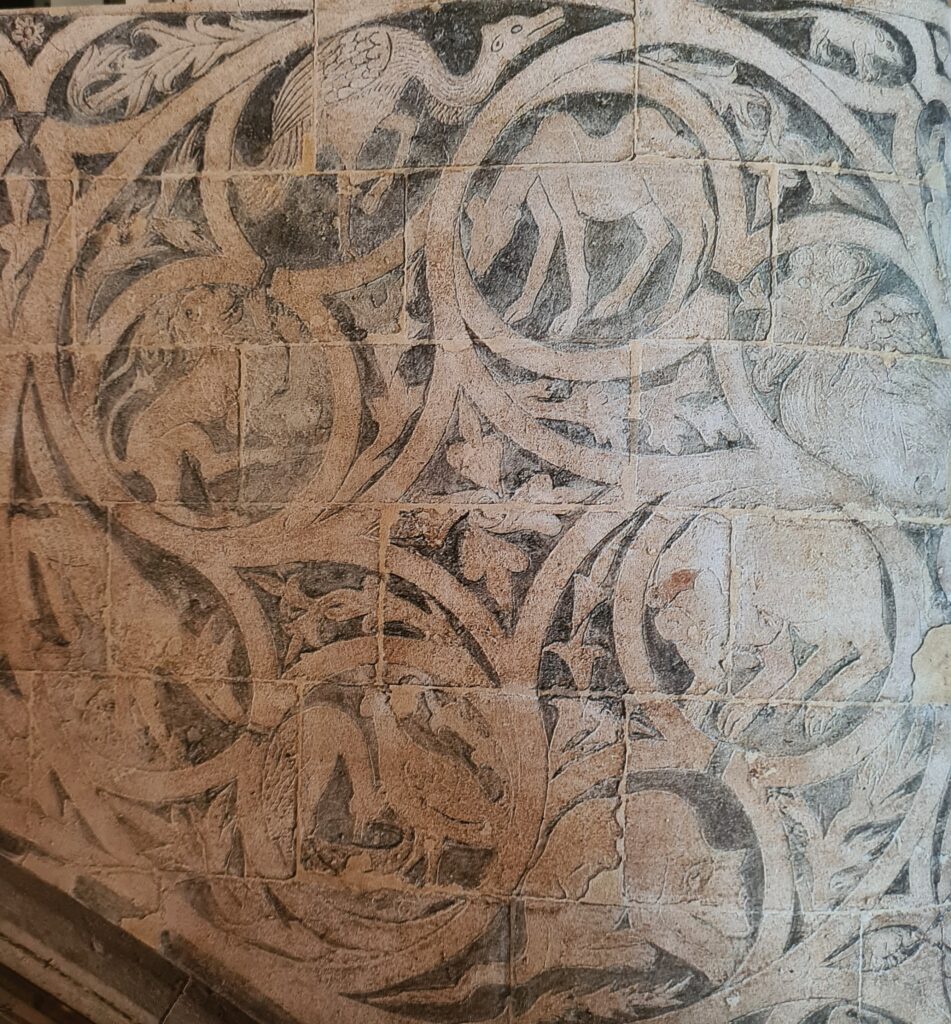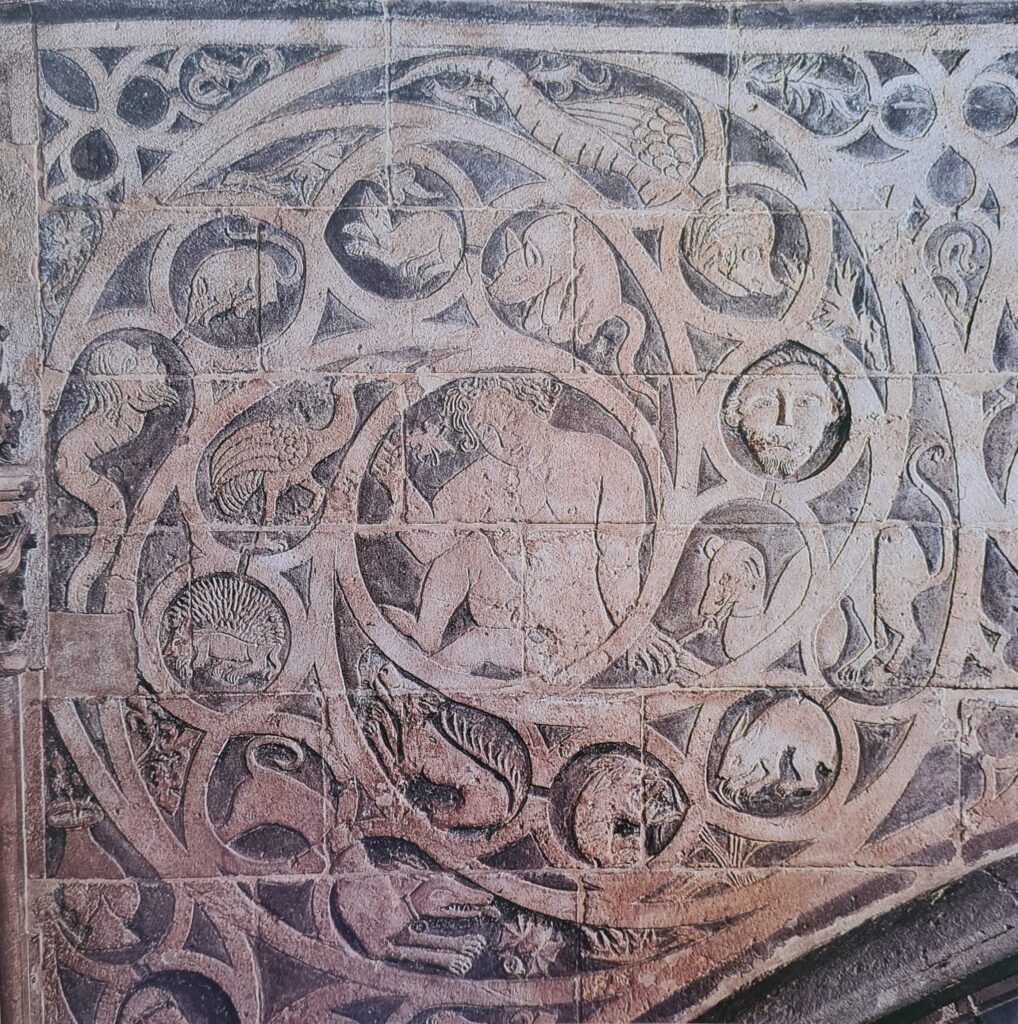 This is a work that finds its full historical setting in the vast Romanesque production, which wanted the fronts of churches to be decorated with multiple symbols that would fulfil the task of perennial memory. A true ' littera laicorum
' that illustrates, in the eternal text of stone, the fundamental truths of writing and human history.