The Temple's only mosaic area permeates the eastern part of the Bema
, starting from the second cross and extending to the area of the apse
.
The space is delimited laterally by superimposed niche columns and other columns placed at mid-height, ideally supporting the ribbed vaults
. A particularly striking aura emanates from the chromatic finishes of their marble shafts, treated with pigments imitating porphyry
and serpentine
. The use of these precious marbles and their colours belong to the Byzantine tradition
, which links the red of the porphyry to Christ's divine nature and the green, bluish shades of serpentine to his human nature. These colours are used to distinguish the Saviour's robes in the iconography of the Church of the East
.
The double nature of Christ Pantocrator
, depicted in the Cefalù Cathedral, as well as in contemporary examples, is also expressed by the two locks of hair shown on his forehead.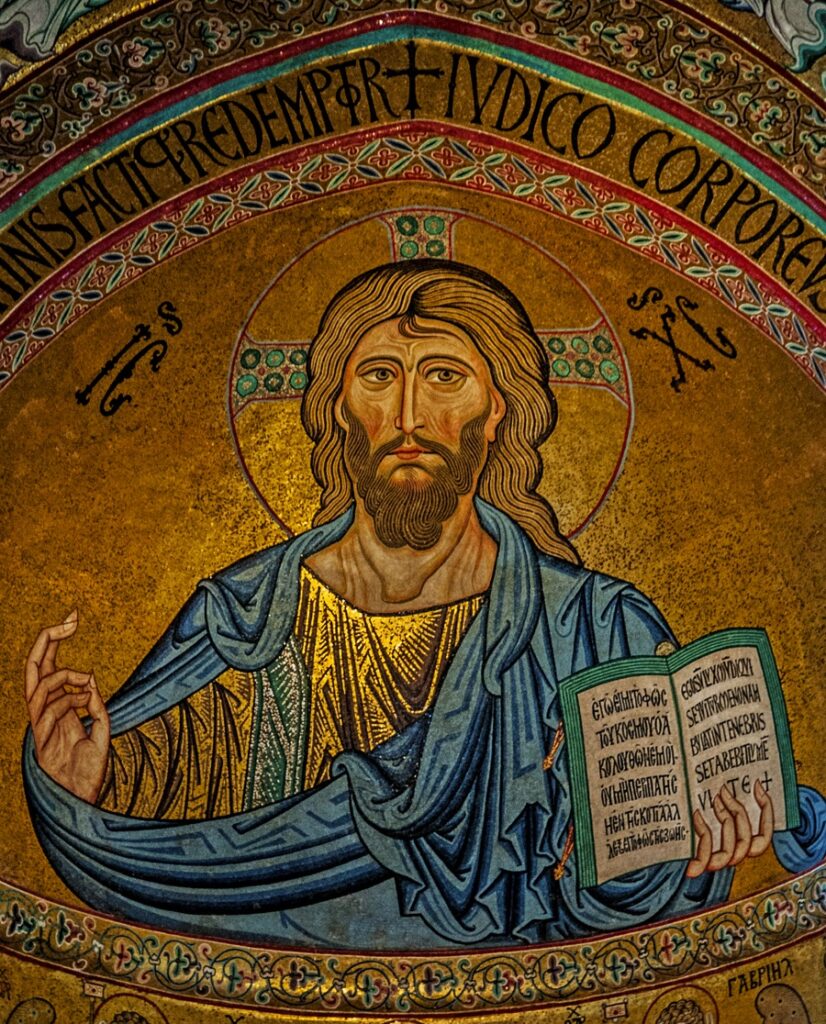 The mosaic decoration
covers the entire apsidal basin on several levels, depicting Saints, including Peter and Paul in the central register, flanking the apsidal single-lancet
windows.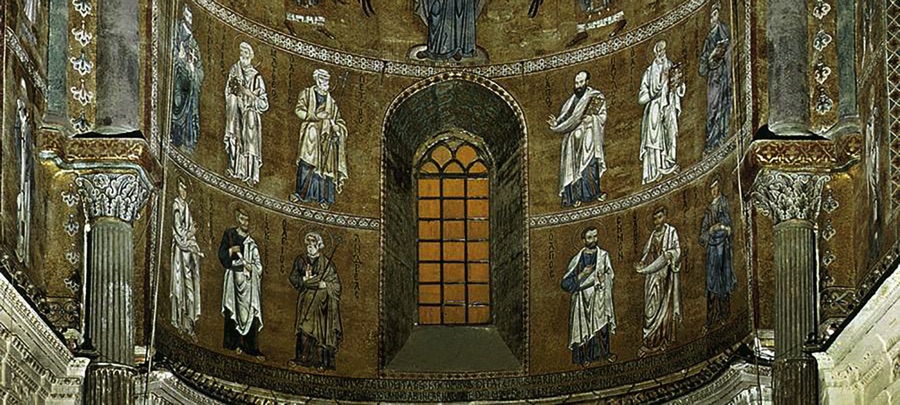 In the upper register, the scene is dominated by the figure of the Madonna standing, whose iconographic distinctiveness, in accordance with Byzantine stylistic canons, is given by the colours of her clothes which contrast with those of Christ.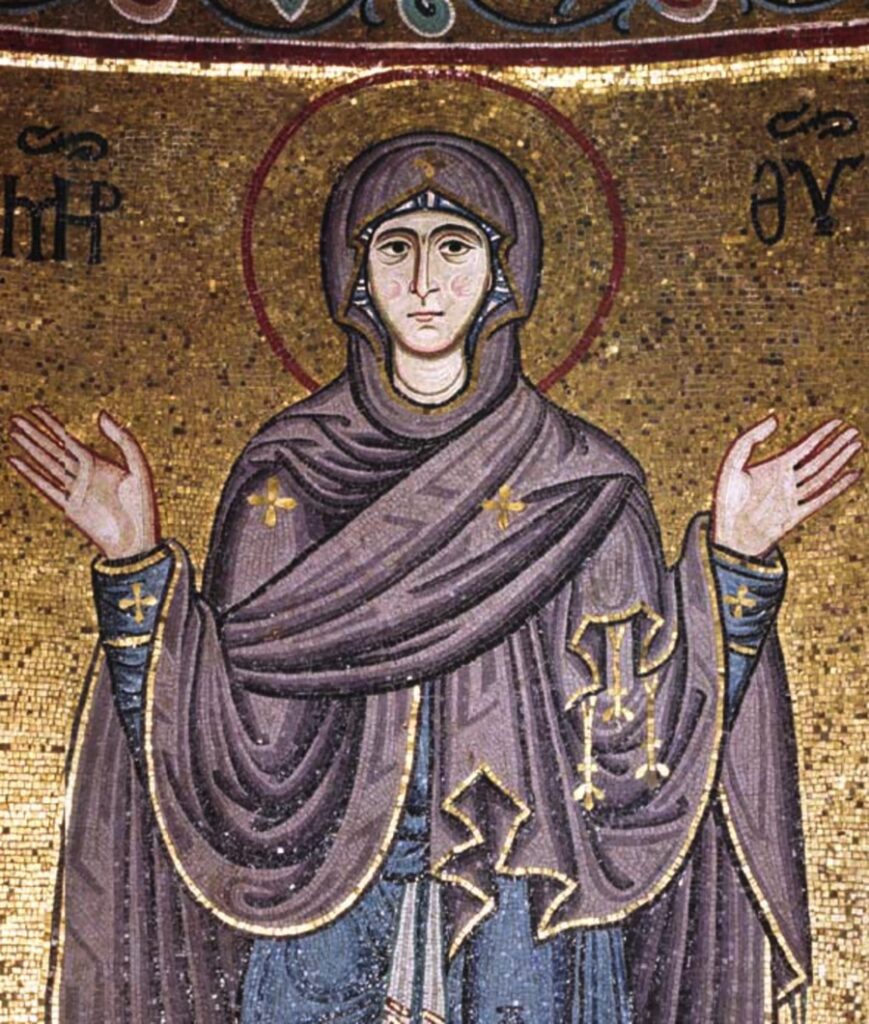 The Virgin is flanked by the Archangels, with two on each side, with the singular representation of the fourth Archangel, Urìele
.