Despite the layering of styles, the external architectural features of the Church of Santa Maria dell'Ammiraglio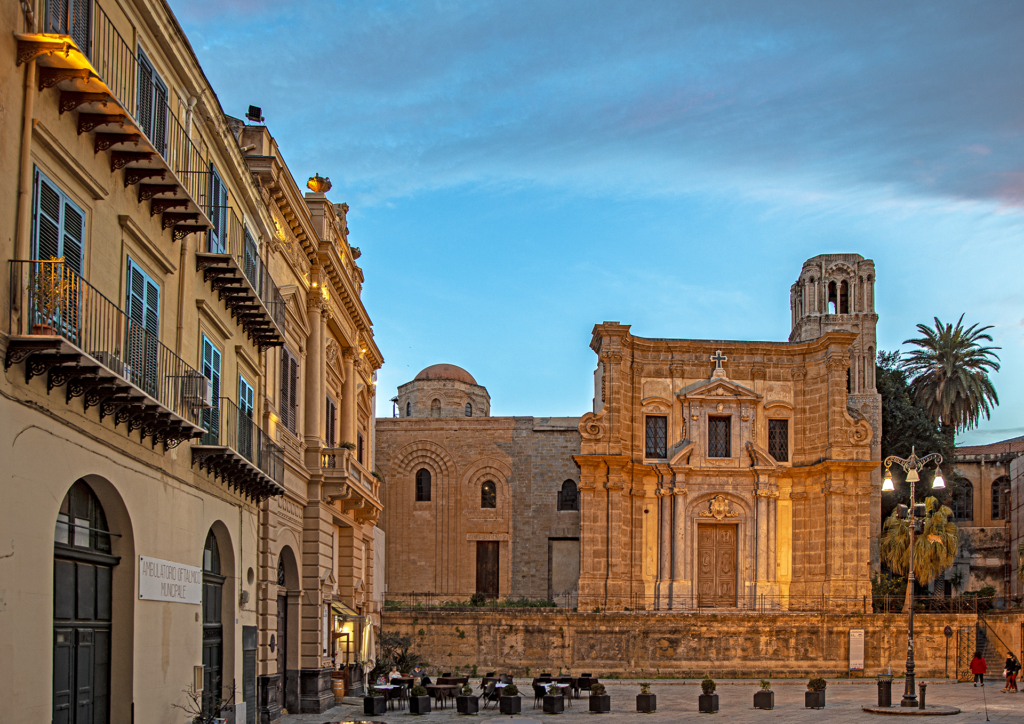 still boast many distinctive elements, typical of Norman architecture
, of Islamic origin, such as the articulation of the façade with niches with recessed, ogival arches
, which give the masonry a vibrant rhythm. There is also an original frieze, with an inscription in Greek, commemorating the founder George of Antioch
.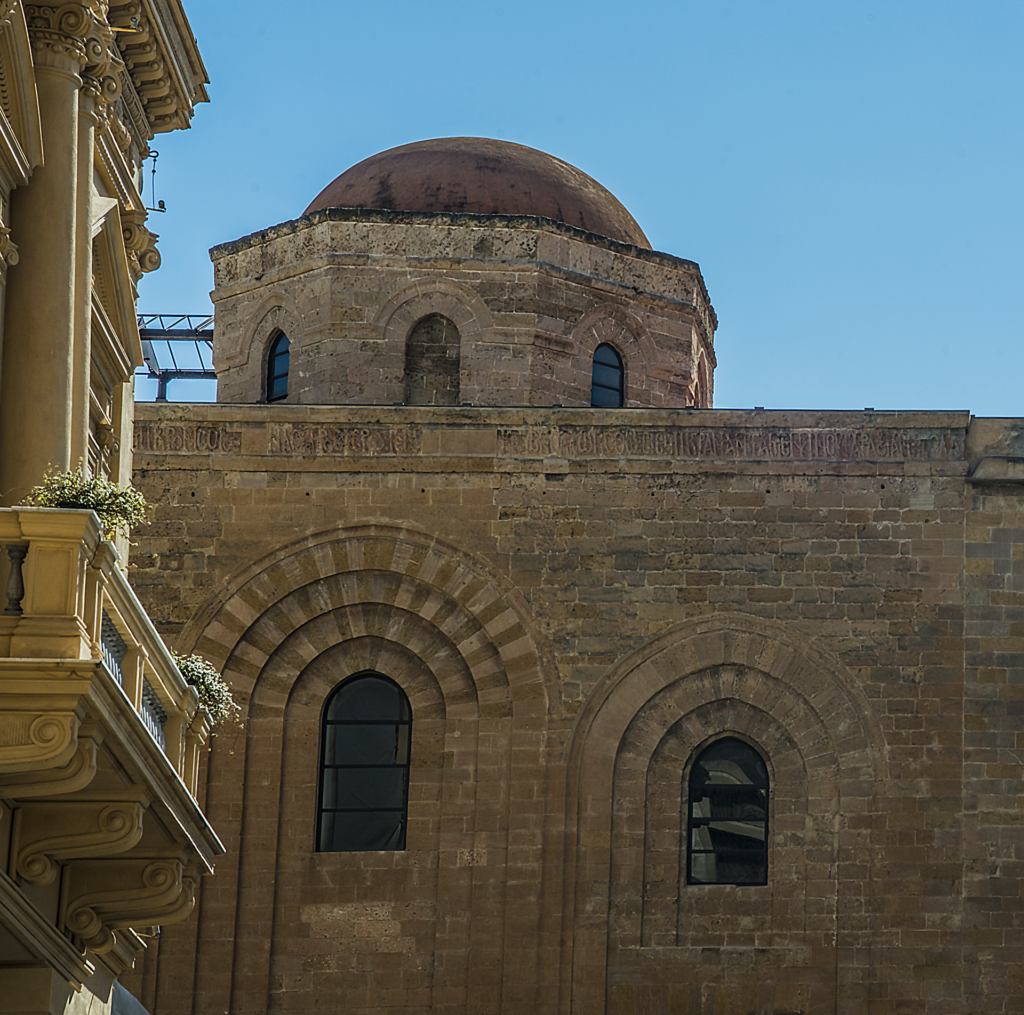 Today's scenic façade, on the other hand, was designed in 1740 by  Nicolò Palma
. The scenic backdrop now covers the original northern front of the former open portico.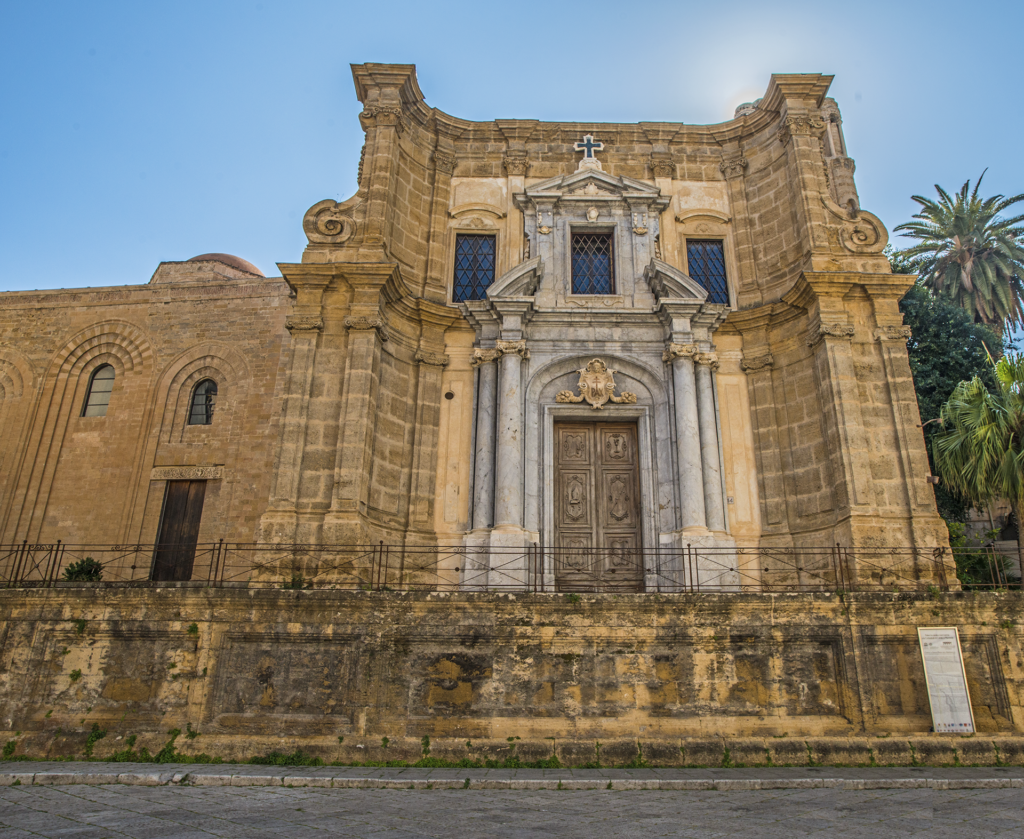 It blends harmoniously into the overall composition of the façade, revealing its Baroque cultural matrix through the concave movement of the façade, which becomes an element of formal union between the volume of the dome and that of the bell tower.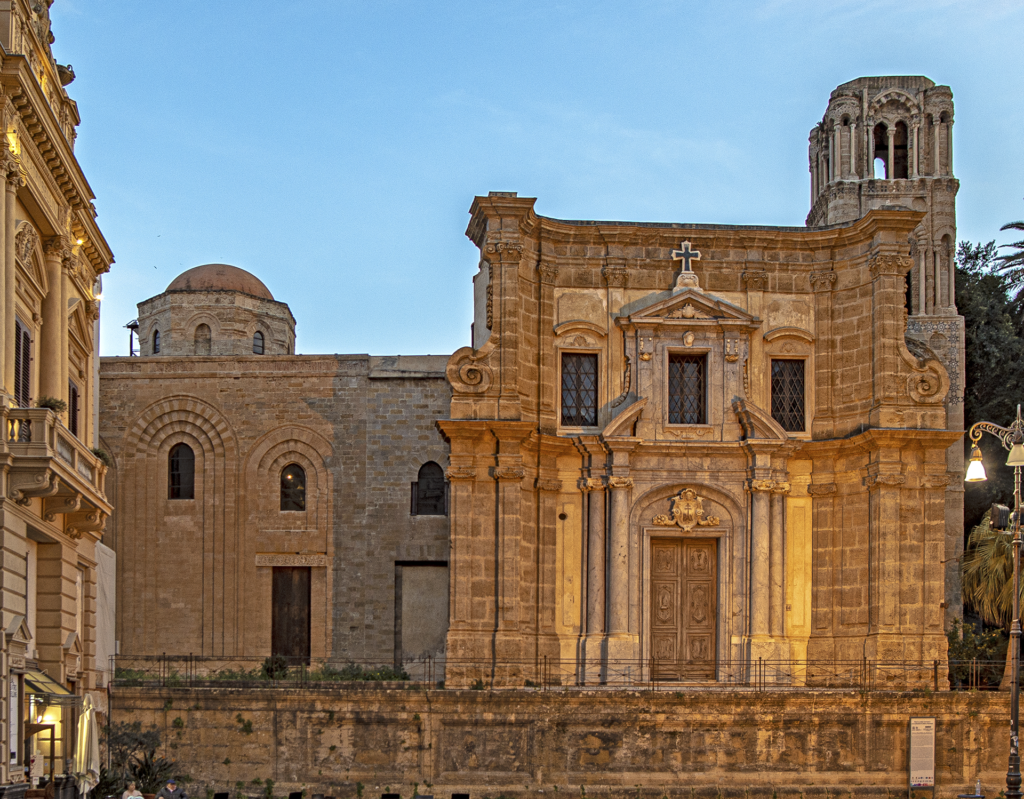 In the period between 1870-73, a major restoration campaign was launched, in accordance with the restoration culture of the time, directed by the architect Giuseppe Patricolo
, to bring the old medieval portions back into view and remove the later Baroque parts. The foundations of the walls of the apse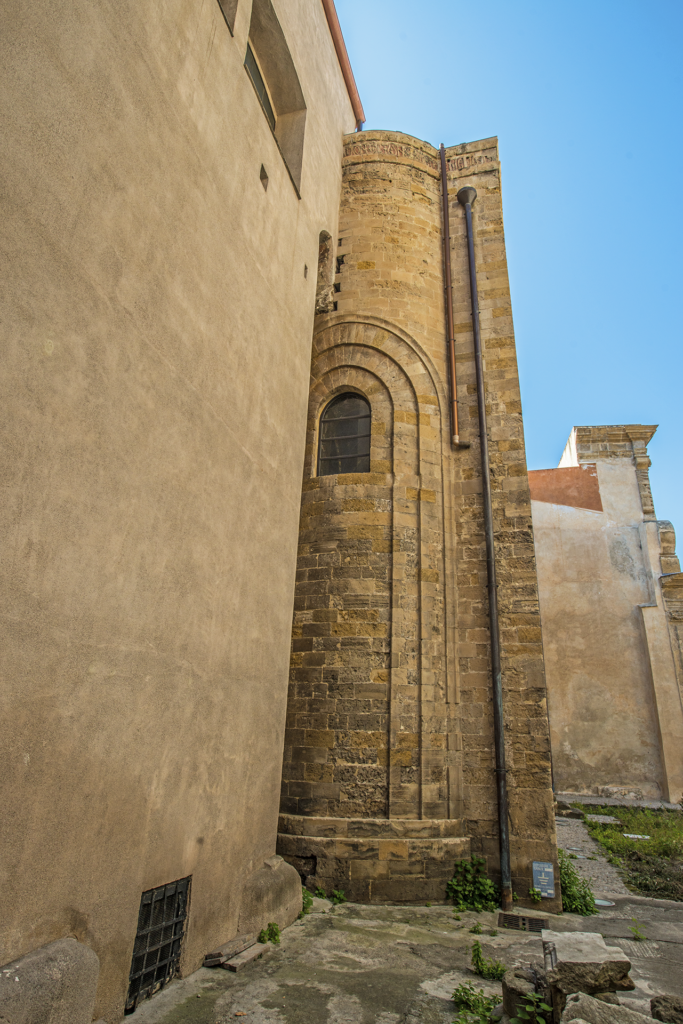 and the narthex
were also found at this time. Many of the medieval architectural finds from inside the building were placed in the southern courtyard where they can still be seen today.