The ceiling of the Palatine Chapel,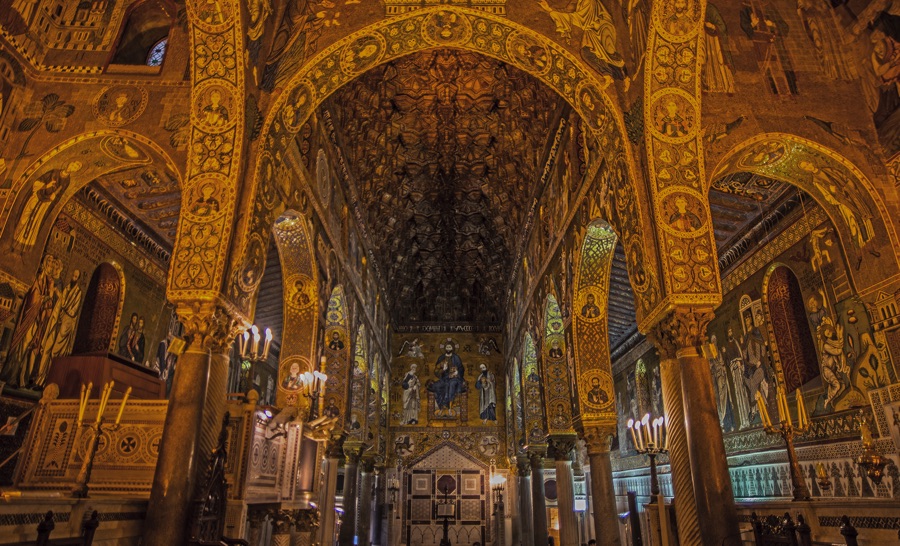 an emblem of the union of craftsmen from different cultures and ethnic groups, is one of the most important artefacts of medieval art, due to the originality of the decorations and the construction technique used. The compositional matrix of the ceiling, which covers the three naves
, is of Islamic origin, while the iconographic repertoire, rich in symbols and allegories, comes from both the Western culture of the chanson de geste
 and the figurative themes of Fatimid art.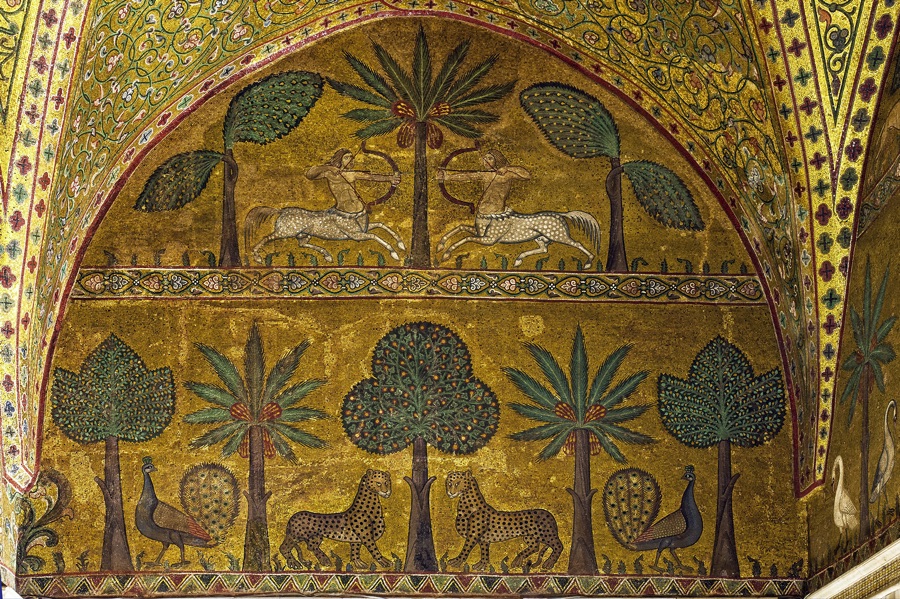 Direct evidence of this can be seen in some of the architecture in Cairo, Egypt, which is evidence of the continuous trade relations between Sicily, at the centre of Mediterranean trade, and North Africa. Other testimonies find stylistic comparisons in the palaces of the Umayyad and Abbasid caliphs and in Syria.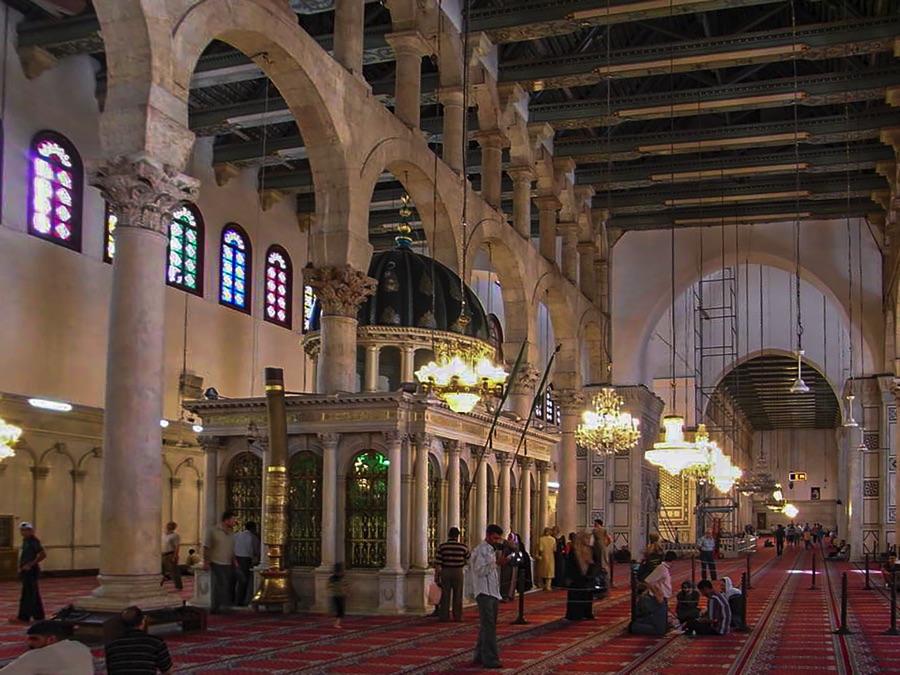 The originality of the Palatine Chapel ceiling decoration can be seen in the Byzantine, Western and Latin motifs, also inspired by Christian models, painted in the same style as the Islamic ones by artists and craftsmen from the Mediterranean who brought their art to Sicily.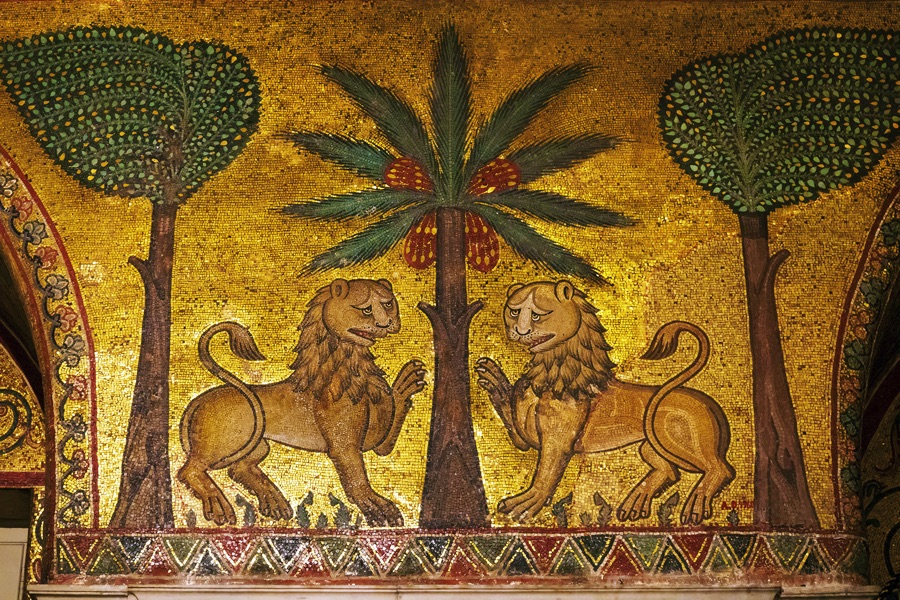 A refined and precious piece of work that best demonstrates the blend of cultures present in Sicily during the Norman reign, the ceiling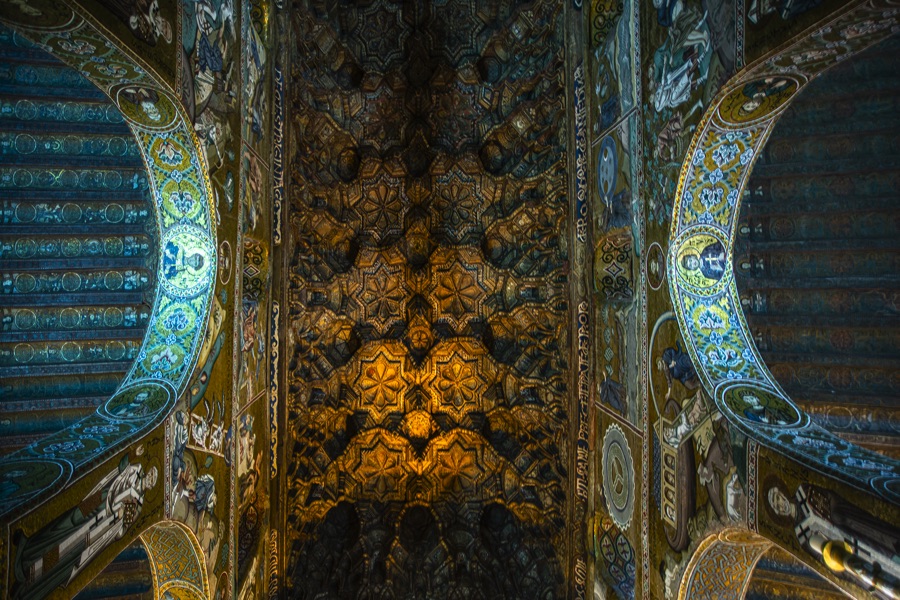 is one of the best-preserved cycles of Islamic wood paintings from the medieval period. The Normans, in contact with Islamic populations, assimilated different customs, new techniques and repertoires which, in architectural buildings, they translated into stylistic choices and refined decorations.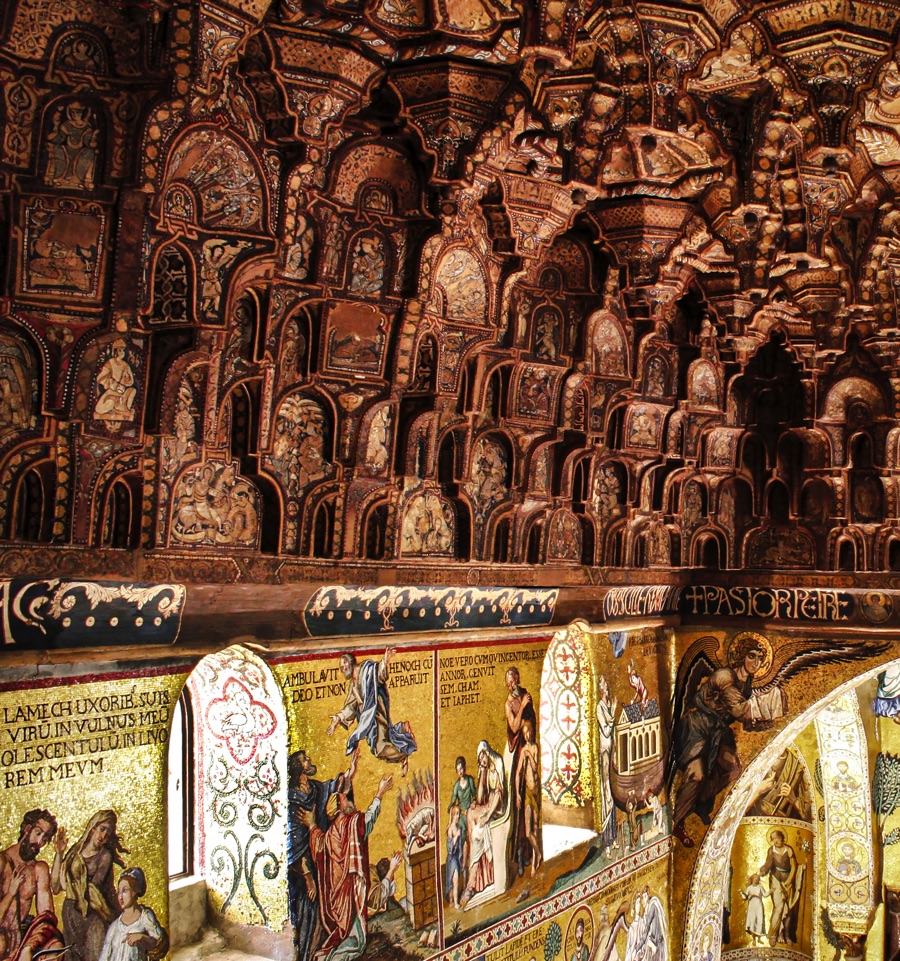 This fusion of different cultures produced the most interesting element of the ceiling of the Royal Chapel, consisting of a composition of muqarnas,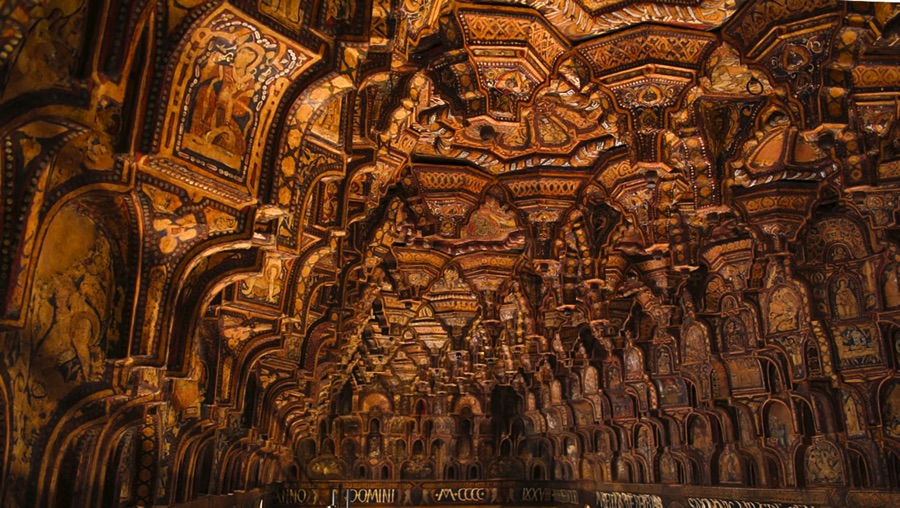 a decoration typical of Islamic architecture, characterised by alveoli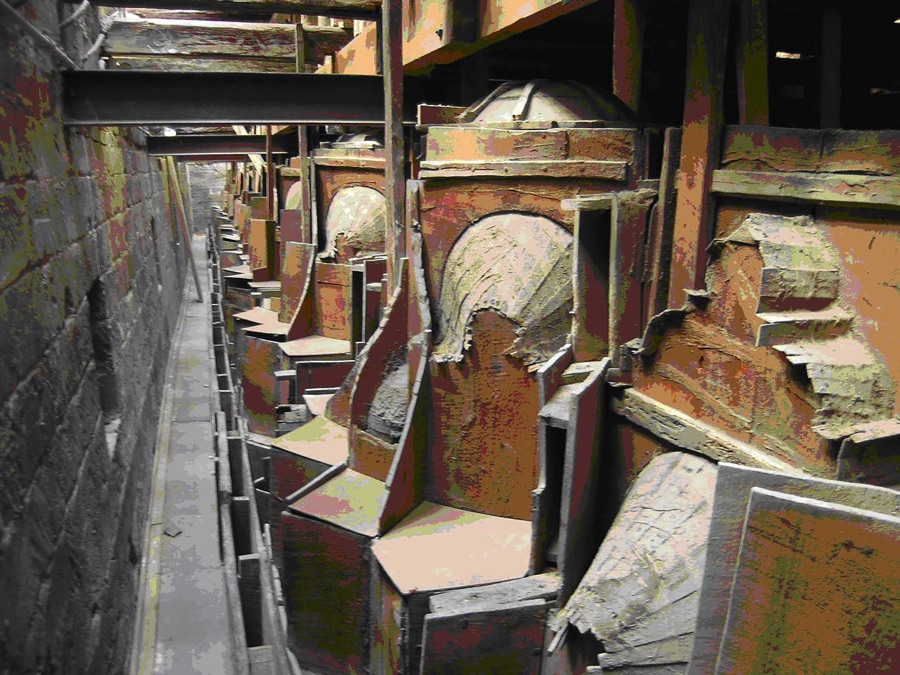 and also present in other Norman buildings such as the later the Cuba
and Zisa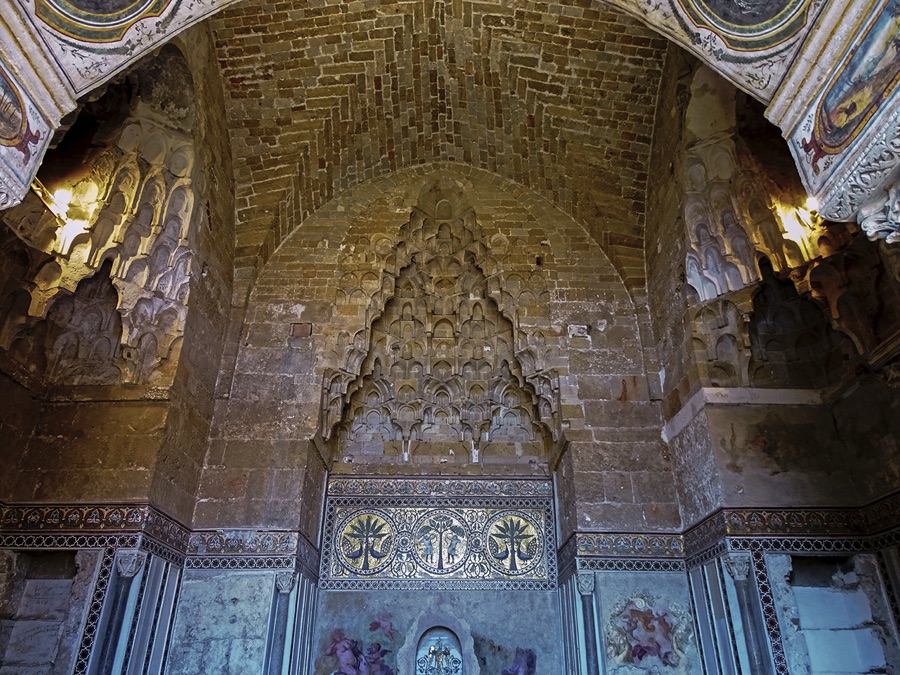 palaces, loca solatiorum of the king.