From the right-hand side aisle of the cathedral, passing through a portal which may date back to William II's era, located symmetrically on the opposite side of the side entrance, we enter the chapel of San Castrense
, located in the north wing of the cloister.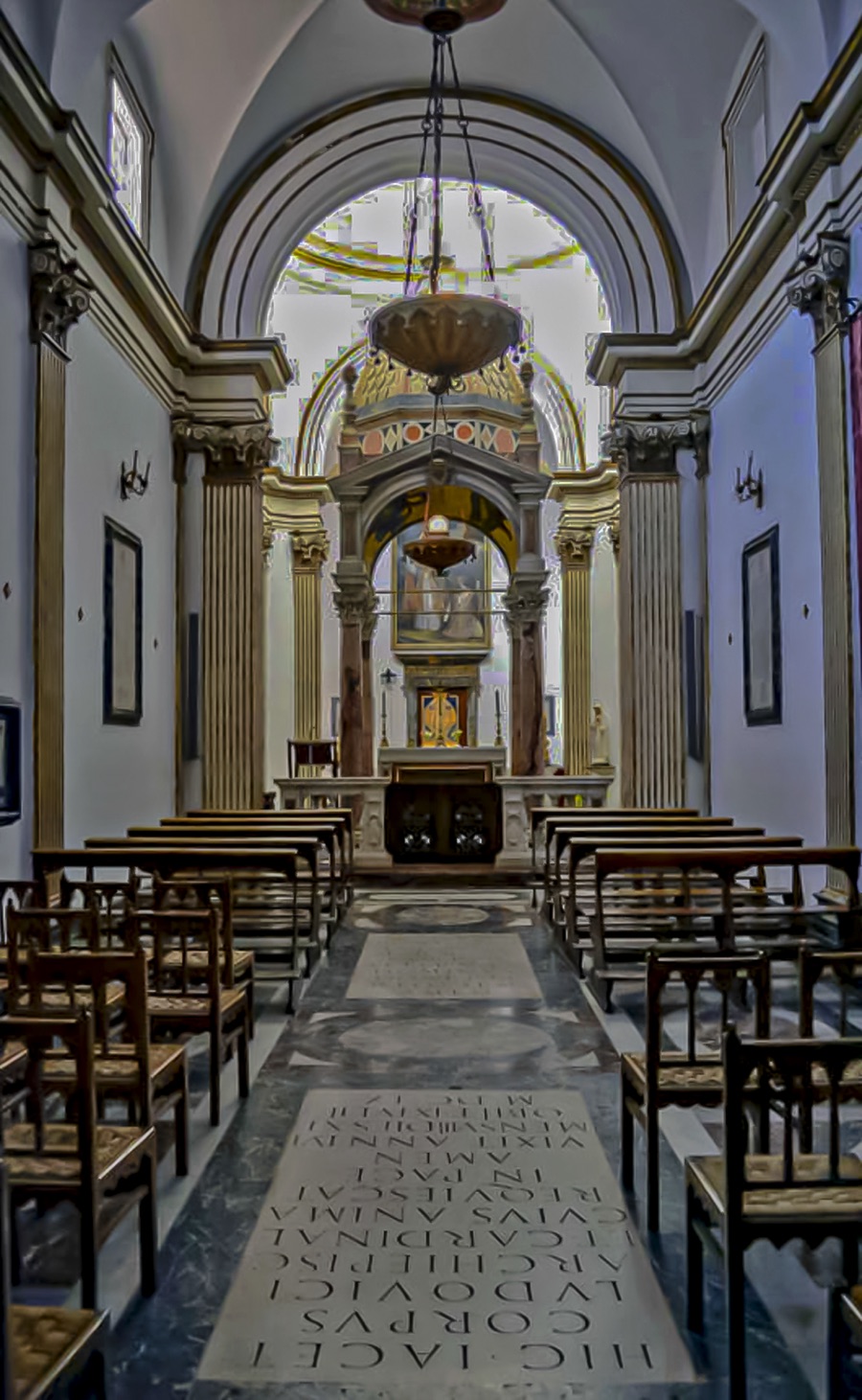 Even from the representations appearing in relief on the walnut shutters, decorated with foliage, we can see the image of the chapel's namesake Holy Bishop on the left, at the front, wearing a mitre, holding a crosier and giving a blessing.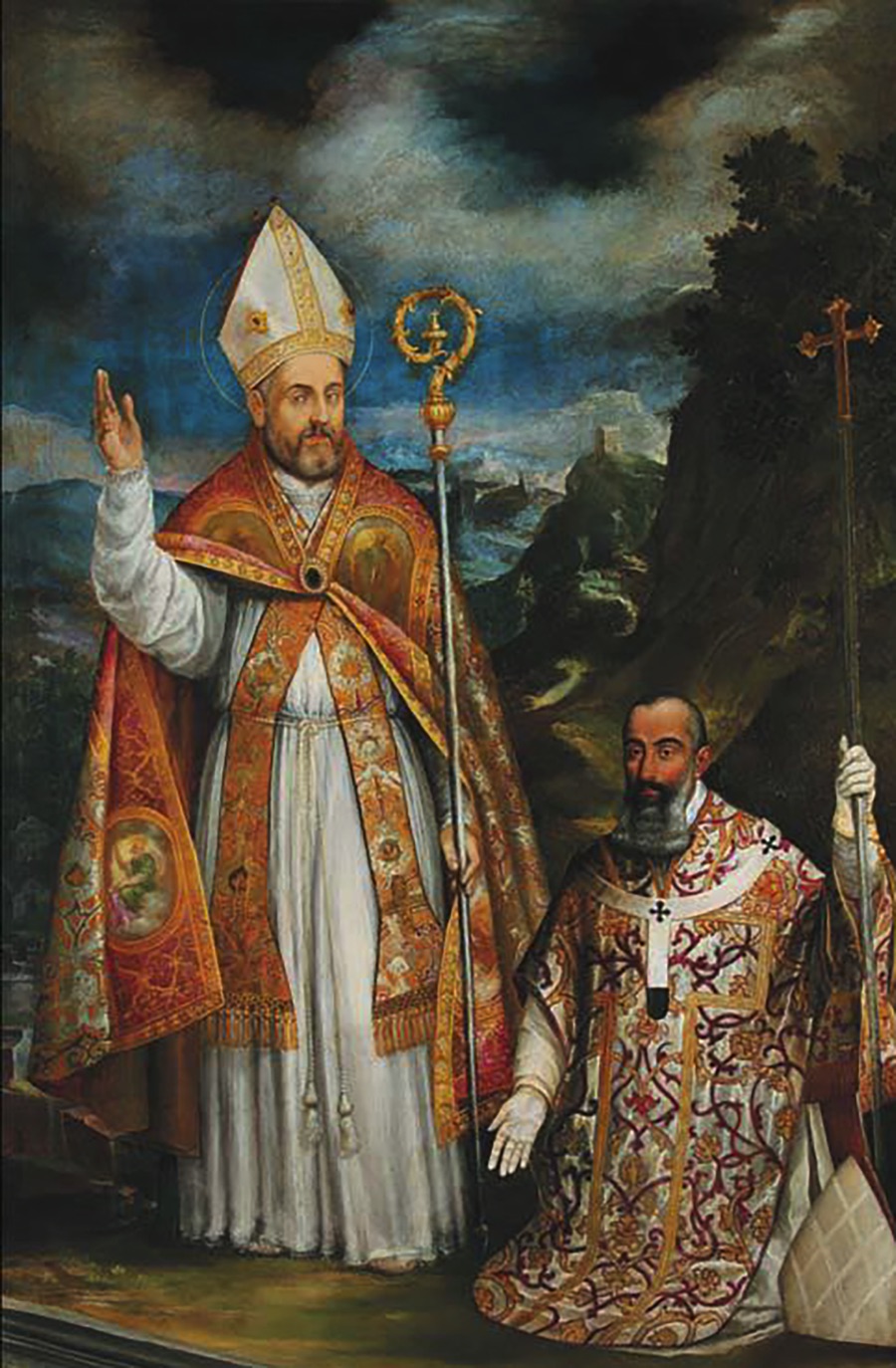 This is followed, on the right, by the frontal figure of Archbishop Ludovico II de Torres
, who commissioned this space and who, stripped of his iconographic attributes and bareheaded, holds only a cross-shaped staff to emphasise his mission as Pastor. The founder's noble lineage is commemorated in the coats of arms below, where five skilfully inlaid towers stand out.
The geometric profile of the squares, lightened by iron grilles adorning the central area, are interrupted by the sinuous design of the bronze ring-shaped handles, each decorated with putti holding the Torrese coat of arms, supported by a cherub.
Work on the construction and decoration of this first important Renaissance work inside the cathedral lasted from 1588 to 1609. This project was carried out to contain the relics of the patron saint of the city and the archdiocese, which had arrived in Monreale on 29 December 1596 at the behest of Alfano, Bishop of Capua, as a wedding gift for the sovereign.
As well as fulfilling the desire already expressed by Ludovico I de Torres, the construction of the chapel was also intended to fulfil a personal wish of his successor. He wanted to make it his own burial place, a wish that remained unfulfilled, as his remains remained in Rome in the Church of San Pancrazio, where he was appointed patron, when he died in 1609.