The balanced system of luxuriant Islamic gardens in the plain of Palermo, with the advent of the Norman kingdom in Sicily
, maintained its splendour thanks to the presence of Arab craftsmen and architects, to whom the sovereigns entrusted the creation of new luxuriant areas as a backdrop for their residences.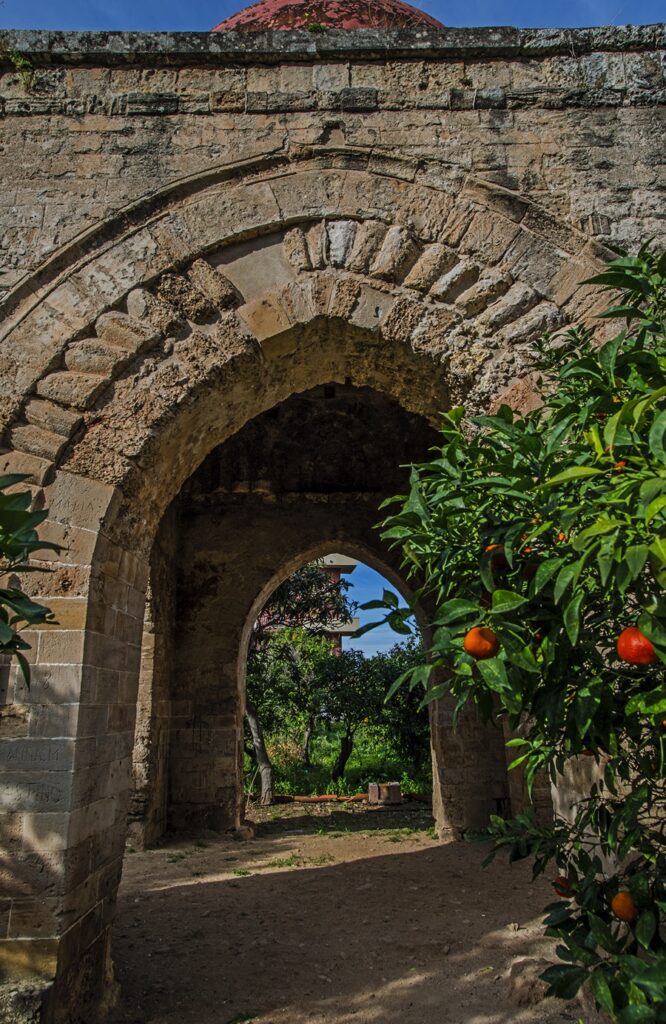 A heritage not only aimed at visual gratification, due to the variety of colours of the tree species, such as fruit, that surrounded the avenues and pavilions, but also characterised by peaceful oases in which time moves with gentle flow of water that filled fish ponds, fountains and basins.
Just as the profile of the mountains encircled the Conca d'Oro, wrapping around it like a necklace, the Muslim pilgrim Ibn Jubayr
also used the metaphor of the necklace wrapped around the neck during a visit to Palermo between December 1184 and January 1185, referring to the layout of the . However, the image of Sicily "as an earthly paradise", in addition to the harmony that could be perceived when observing the landscape, was well suited to the peaceful social balance that had been established between sovereign and subjects during the reign of William II
, also mentioned by Dante Alighieri in the 20th canto of Paradise
.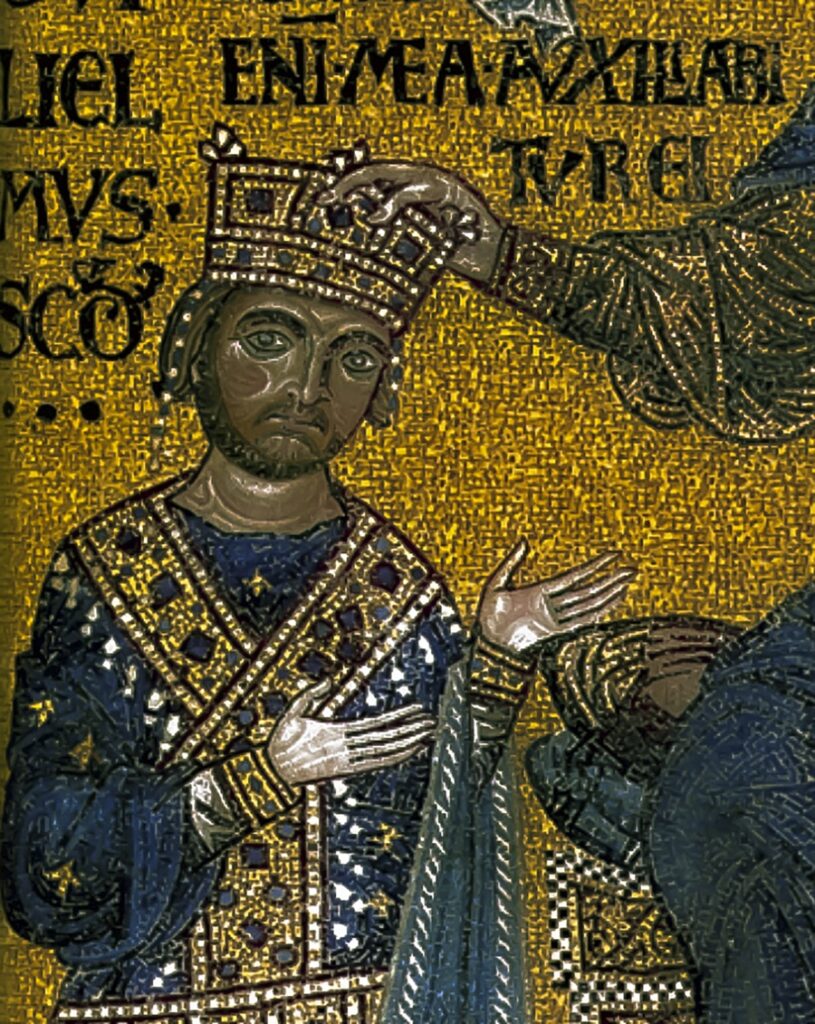 During the Norman period, a synthesis was achieved between the Arab-derived structure of the Palatial Riyadh
and the circumscribed universe of the hortus conclusus
in the monastic cloister. The architecture interacts over the centuries, as if to reinterpret the inner courtyard of the Roman domus
, with a fresh look, in a way that anticipated the patios of Spanish homes.