In 1130, Elvira
, the wife of King Roger II
, had a chapel dedicated to St Mary Magdalene built as a mausoleum for the royal family.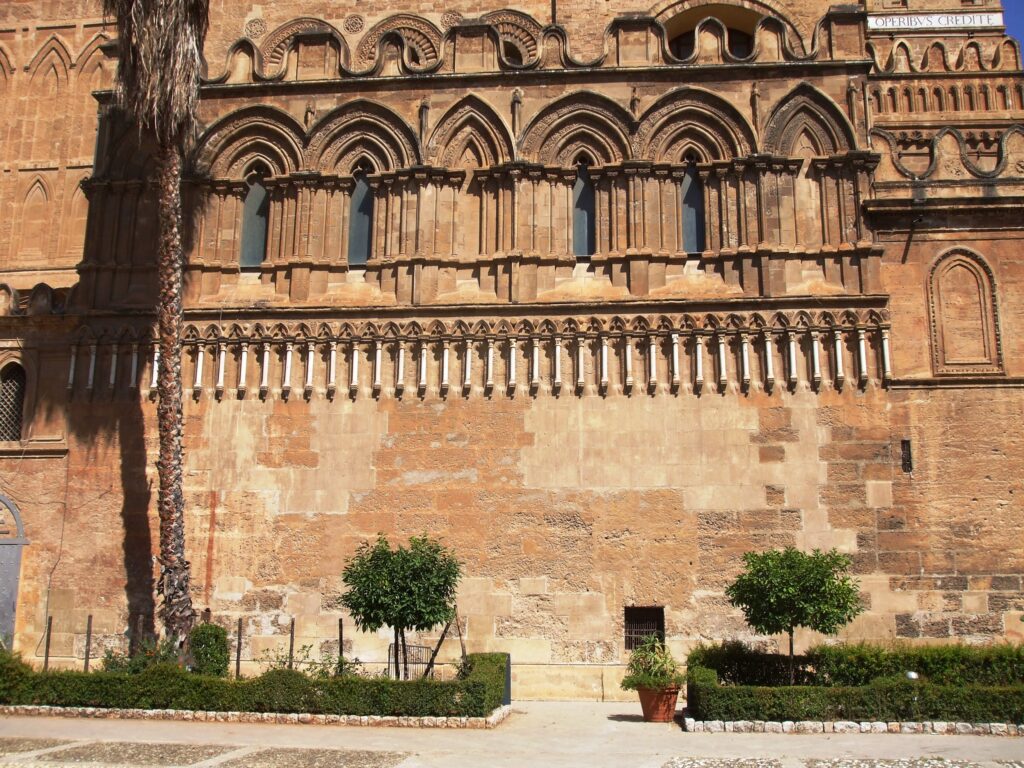 Its construction came shortly after another chapel was built to the north on the opposite side, on 15 May 1129, at the behest of Roger II, dedicated to the Crowned Goddess. The Magdalene Chapel was built close to the Cathedral, on its southern front, corresponding to the presbytery area, " in cornu epistolae
". We have information on this building because it is mentioned in the ancient chronicles and is clearly identified in the 1187 diploma, written by Archbishop Gualtiero
as a petition to the King, requesting the use of the chapel following the transformation of the sacred temple. Palermo Cathedral had remained virtually unchanged in its layout since 1071, i.e. for almost 100 years, when the Normans entered the city and converted the great Gami Mosque
, previously the city's mother church during the Byzantine period, to a Christian place of worship. Over time, traces of this chapel were lost, and many documents that could provide evidence of its exact location were lost around the middle of the 19th century. This led to the belief that the chapel had been demolished during this construction work. Nor is there any evidence left of this in the book "De Principe Templo Panormitano" (1728), transcribed by priest Giovanni Maria Amato
, when he quotes the text of the aforementioned diploma of Archbishop Gualtiero.