The Church of Santa Maria dell'Ammiraglio stands in what is now the brightly lit Piazza Bellini in Palermo's historic centre, occupying a privileged position on a hill next to the Church of San Cataldo
and opposite the Church of Santa Caterina.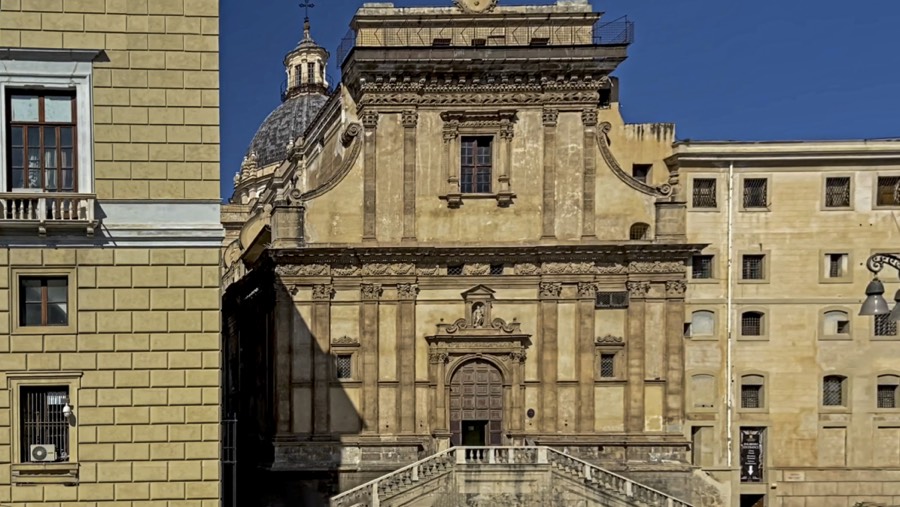 According to a document from May 1143, kept in the tabulary of the Palatine Chapel, the church was built ex novo at the behest of Admiral George of Antioch
who, after living first in Syria, where he held financial posts, moved to Tunisia to serve the Emir Al Madia. In 1112, he moved to Palermo where he very quickly became admiral and official of the first king of Sicily Roger II
.
The document, written in Arabic and Greek, also states that the church was dedicated to the Virgin Mary, as it was the Admiral's wish to thank her for the protection she had offered him and for the advancement of his fruitful career. Although the document is dated 1143, it is thought that the construction of the church took place in earlier years, around 1140, and given the mixture of styles, a number of Greek and local craftsmen worked on it over time, at least until 1185. The last works concerned both the bell tower and the outer narthex.

George of Antioch allocated a large amount of money and spared no expense for the decoration of the small church, undoubtedly inspired by the wealth and splendour of the Palatine Chapel
. In fact, the mosaic cycle of Santa Maria dell'Ammiraglio, created by Byzantine craftsmen, is meticulously studied from an aesthetic and symbolic, as well as an ideological, point of view.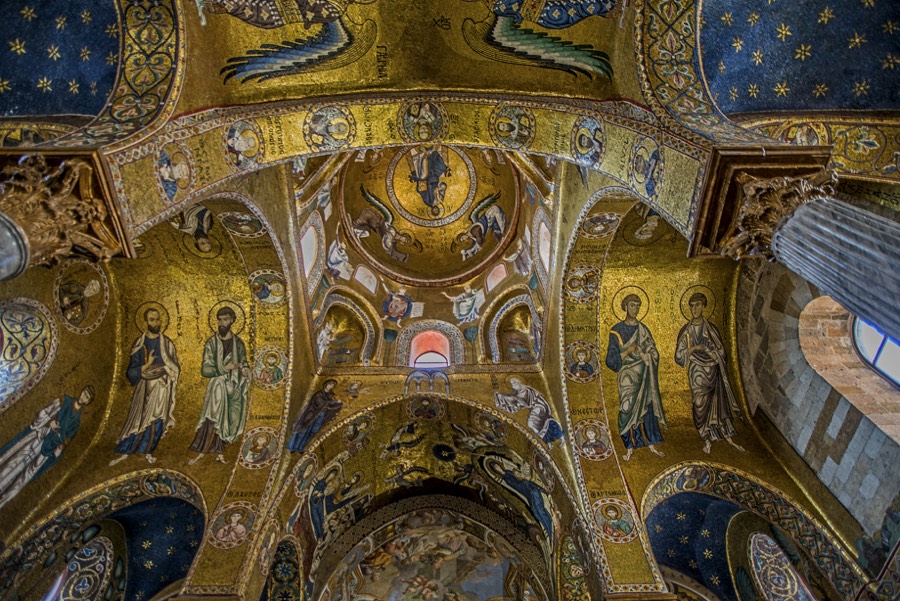 The Admiral himself, as was the custom of the Norman sovereigns, is portrayed wearing a lavish robe, decorated with panels, in front of the Virgin Mary, in the act of proskynesis
. On the opposite side, instead, the mosaic represents Roger II
being crowned by the hands of Christ.